Description
Are you interested in transformative social change?
The YCI Canada Hub hosts its first gathering in Canada with artists, designers, activists, planners, policymakers, business leaders, nonprofit leaders, community members... and you! This first event aims to address social inequities through an interactive Design As Protest session with special guest, Bryan C. Lee Jr of Colloqate Design, from New Orleans, USA. You are invited to take part in an invigorating afternoon of dialogue and co-creation, through the lens of Design As Protest.
"We believe that to design is to have an unyielding faith in the potential for a just society. It is an act of individual and collective hope requiring, not only an awareness of true inequity, but a compulsion to speak out against it in its many forms. Our projects and programs aim to speak to the potential for equitable spaces and attempts to visually and physically represent our collective aspirations for the future." -- Colloqate Design
Design As Protest is part of Colloqate's Design Justice Program, a series of workshops encompassing activism and design, advocating for social justice in the built environment. The base impetus for the workshops is to put into play the difficult conversations that define the injustices of our society. Ideas that are rendered and generated will be put into a public dialogue through new intervention models, such as billlboards, wheatpaste posters, and yard signs, but in addition, the concepts will be added to a visual compendium of ideas for activists, designers, and artists.

The afternoon will begin promptly at 12pm with a complimentary (free) lunch with networking and introductions, hosted by the City of Toronto and the YCI Forum. The workshop will begin at 1pm featuring Bryan Lee of Colloqate Design.
About
Bryan C. Lee Jr, Director of Design at Colloqate Design
Bryan Lee is a Designer and Design Justice Advocate. Bryan was a 2016 TED Speaker and SXSW Eco Keynote. He was named one of the 40 Under 40 by the National Trust and was selected for the 2018 Fast Company Most Creative People in Business. He is the founding organizer of the Design Justice Platform and organized the American 'Design As Protest' National day of Action. Bryan has led two award-winning architecture and design programs for high school students through the Arts Council of New Orleans and the National Organization of Minority Architects. He sits on the National AIA Equity and the Future of Architecture Board Committee. He is the recipient of the 2013 AIA Diversity Recognition Award. 2014 NOMA member of the year, 2015 Next City Vanguard Fellow, 2015 International British American Project Fellow.
Questions?
Please email info@creativedw.com, or message @helenyung or @nikkishaff on Twitter.
Event Partners: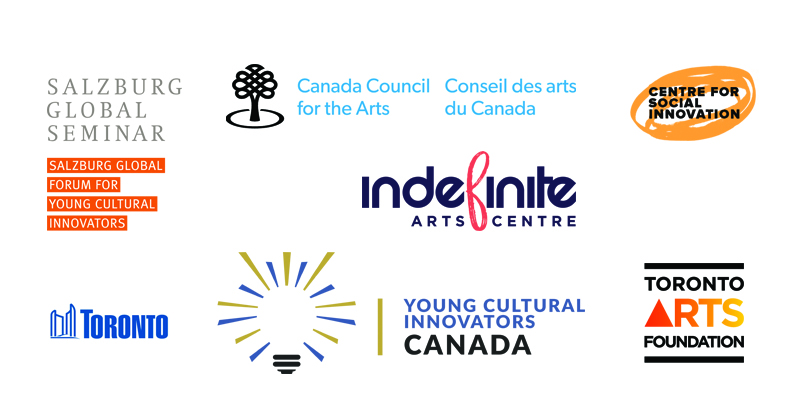 Cover image: Photo of 2017 YCI Fellow Patrick Shannon by Herman Seidl, courtesy of Salzburg Global Seminar.