About this Event
The Desert Twisters know! And they're intent on showing the Old School MTG community exactly what happens when every deck is equipped a card-flipping arsenal and let loose in the Wild West... So, reload your six-shooter, tip down your hat and travel back in time to the first annual Desertwalker Showdown!
Inspired by the boomtowns, gunslingers and shootouts of the Southwest, this brand new event will kick down the doors in Prescott, Arizona with guns blazing - challenging every man, woman and child with a dexterity card to aim for a "Kill Shot."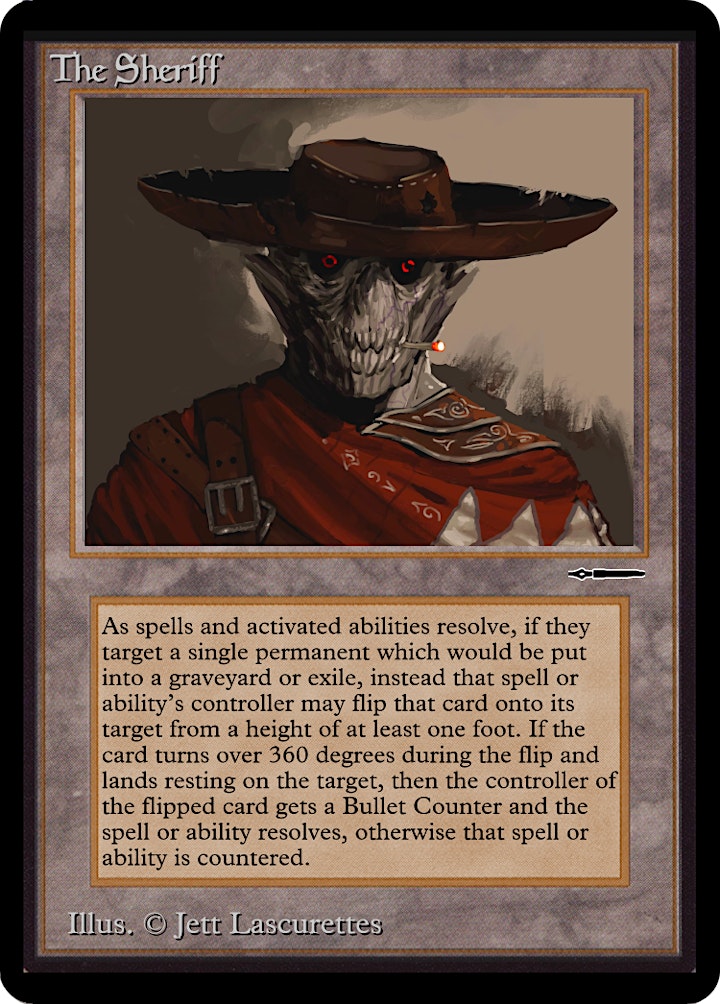 Here's the twist...
Chaos Orbs & Falling Stars - WotC's original dexterity cards - are a pair of Peacemakers at your sides, ready to win you some Bullets with each Kill Shot. Additionally, you may choose to flip other cards for a chance to collect some spent shell casings, but beware, a missed shot means a countered spell! Each pairing will play a Swiss with The Sheriff keeping watch to make sure everyone is abiding by the law of the land!
The Top 8 will be chosen at the end of the tournament to compete for a coveted prize worth absolutely nothing and the glory of being crowned Showdown Champion. Meanwhile, the four Gunslingers with the most Bullets by the end of the tournament will go head-to-head in two rounds of Quick-Draw Shootouts (better known as Orb flips), and the last (wo)man standing will be named the Quickest Draw in the West and will go home with a new weapon.
The Showdown tournament will use Pacific Old School rules and restrictions.

Additional details...
Ticket price covers entry into The Showdown tournament, which will be five Swiss rounds with a cut to the Top 8. Additionally, the four players who have collected the most Bullet Counters throughout the day (bartering, trading, and games of chance to acquire more counters are encouraged!) will face off in The Shootout, an epic quick-draw Orb flipping contest!
Your entry fee also includes three drink tickets, which can be exchanged for local craft beers, wine and select cocktails, or traded for Bullet Counters, if you find someone willing ;) You will also receive this limited edition playmat.
Food will be available during the 1.5 hour lunch break. Fixed menu choices will be posted to our logistics document, with vegetarian options available. Please be sure to place your lunch order as soon as you arrive at the venue to allow kitchen staff time to prep and deliver during our lunch break.
Please Note: There will be an Orb Flipping Academy on Friday evening at The Attic, as well as a Sunday Singleton get together at the Hassayampa Inn, among other activities all weekend long!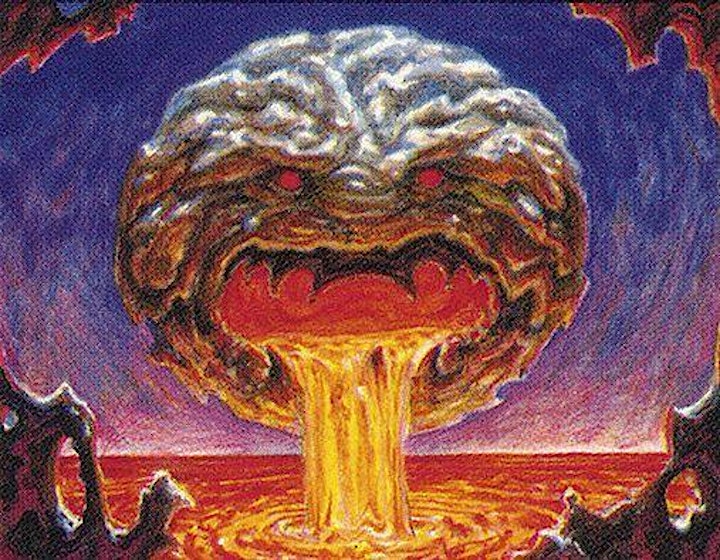 Prizes...
Prizes will be awarded to the Top 8, winner of the The Showdown and The Shootout, as well as for Most Shots Fired, Worst Shot and Spiciest Deck, among other things!
Stayed tuned to our social media accounts for additional details!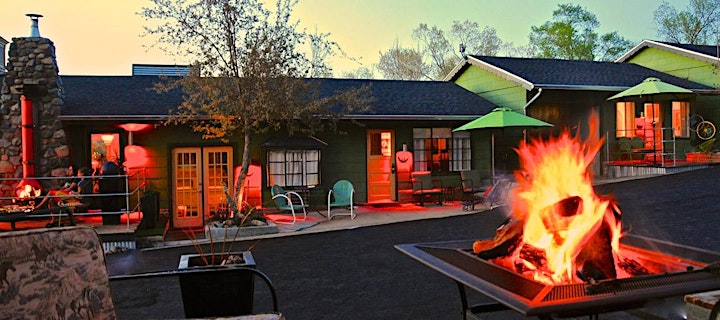 Transportation and lodging...
We have reserved numerous rooms at a variety of hotels in Prescott, all of which are within stumbling, er, walking distance of the venue. Additionally, a shuttle service from Sky Harbor International Airport in Phoenix is available for a round-trip, fixed price.
Please see our logistics document for additional information, or email us directly for help securing lodging and transportation.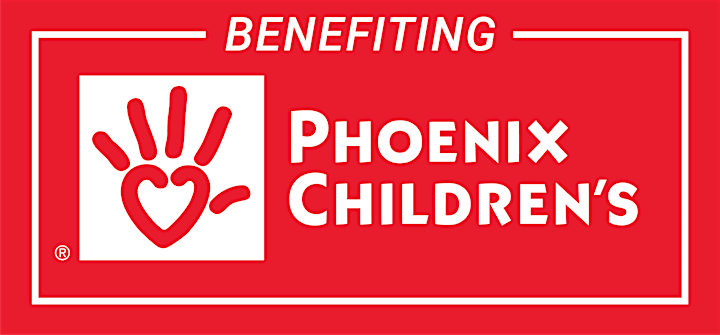 Doin' some good...
We will have a variety of awesome prizes available, and will be selling raffle tickets during the Desertwalker Showdown, with the proceeds being donated to the Phoenix Children's Hospital. Be sure to bring cash for raffle tickets!
Stay tuned for additional info regarding the raffle!