Description
Desert Landscape Photography Workshop
January 13, 2018

Participants will meet in Borrego Springs at 8:30 a.m. in front of the Anza-Borrego Foundation store, 587 Palm Canyon Drive. Events will conclude after a sunset shoot in the field.
This workshop is designed for both the beginning photographer who wants to learn some exciting new approaches to nature and landscape photography, or for the advanced photographic artist who wants to expand their creative landscape photography techniques. Participants will be working in one of the most exciting landscape environments in the Southwest and you will also learn the techniques that will improve your macro photography skills as well as techniques to create spectacular landscape panoramas. We have reduced our workshop size in order to offer more personalized instruction to participants.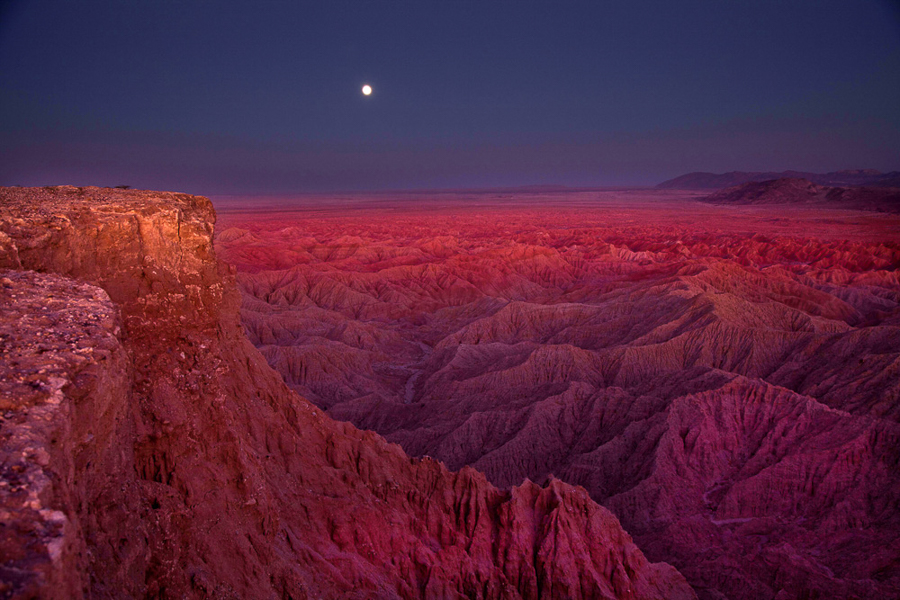 Participants will meet in Borrego Springs at 8:30 a.m. and travel to several scenic locations to practice the skills learned during the day. This is a field workshop; so plan a great day outdoors in a unique photographic environment. Two instructors will provide hands-on instruction and also offer tips on improving your images through composition, exposure control and lens selection.
This is a workshop geared to photographers with single-lens reflex digital cameras. While you can use a point-and-shoot camera, you will gain the most if you have a camera that can accept different lenses and will allow you to control focus and exposure. Class size is limited, so sign up today.
A complete schedule and list of items you should bring will be e-mailed to tour participants prior to the event.
This exciting tour is a partnership program with the Anza-Borrego Foundation and George's Camera of San Diego. Click HERE to see other events, tours and workshops offered by the ABF.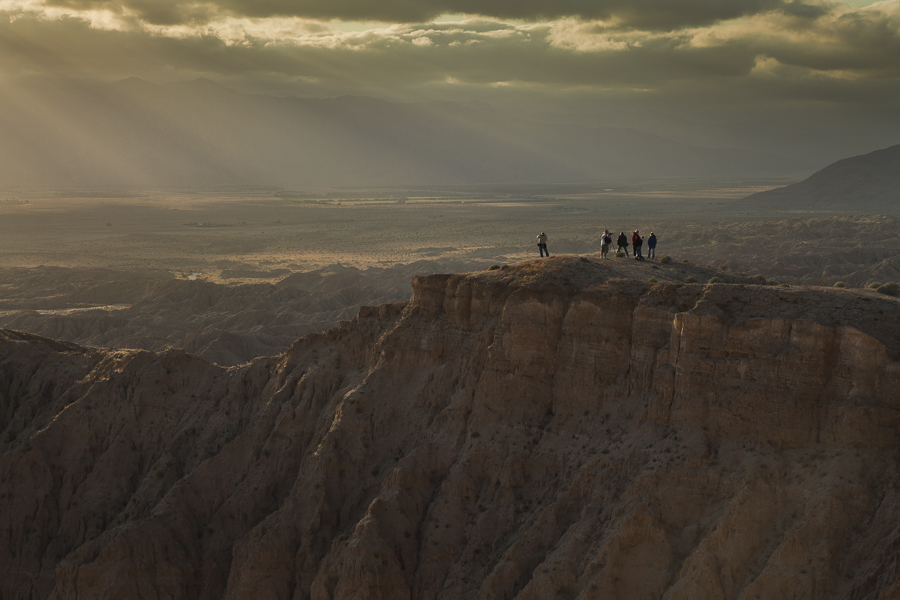 About the Instructors:
Ernie Cowan is a noted photographer, lecturer, instructor and author. He began his photography career as a journalist, operated a photography studio, was a photography instructor at Palomar College and has led tours to Alaska, the Caribbean, Hawaii, Japan and Hong Kong in addition to many other tours in the Southwest. His intimate knowledge of the Anza-Borrego Desert makes him a recognized authority on that region. He brings an astounding depth of technical knowledge along with the keen eye of a veteran outdoor photographer.
Kati Cowan is a photographic artist, who has mastered the art of seeing, use of color, macro photography and the application of critical vision techniques. She began her exploration of nature photography in the scenic wilds of British Columbia and has explored the California High Sierra Mountains as well as Europe and the desert Southwest, and recently had a featured exhibit at the Escondido Arts Partnership Municipal Gallery in Escondido. Sharing her knowledge and working with students to create WOW images is a passion for her.
Visit our site at www.packtrain.com
Questions: Contact Ernie at ernie@packtrain.com, or 760-518-8050.
Fee: $165