Description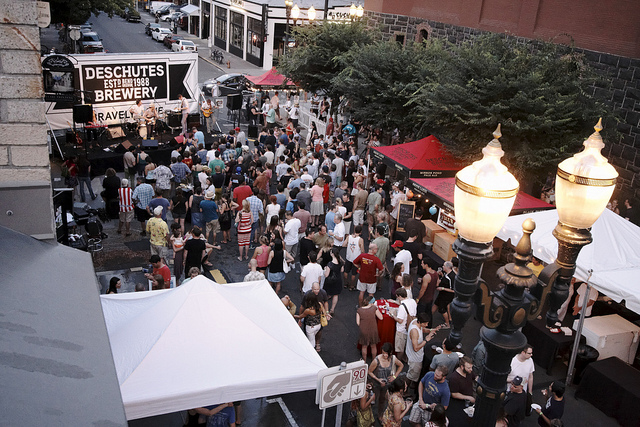 The 4th Annual Street Fare, featuring street cart vendors, Deschutes Brewery beer and live music guarantee to wow you, your friends, and even your cousin! Join us on August 15th as we shut down the street in front of our Pub in Portland from 5-9 PM for our most excellent party of the year!
Bands and Food Carts to be announced in mid-July!
We're excited to partner with the Meals on Wheels People, once again, so the proceeds will help provide hot, nutritious meals for the elderly in need.
All ages welcome. Guaranteed tickets available here online.
Watch all of the fun from our video of Street Fare 2012 here!
Organizer of Deschutes Brewery Street Fare (Portland)
For Fellow Explorers Everywhere
Located in beautiful Bend, Oregon, Deschutes Brewery is in the business of daring people to expect more from their beer. That's why we started off in 1988, on the banks of the Deschutes River here in Bend, Oregon, by selling Black Butte Porter at a time when others were sure a dark beer would never catch on. Our brewers love to push the envelope, especially if it makes someone nervous.  But for us, the highest praise is a raised glass and a toast of "Bravely Done!"