Description
Join Jack Berninger, teacher and naturalist, for this in-depth scholarly walk at the CREW Marsh Trails!
Participants will learn about the foundation principles that explain how all life developed on planet Earth including variations such as reproduction, selection and time. You'll see examples in the flora and fauna as you stroll along the trails.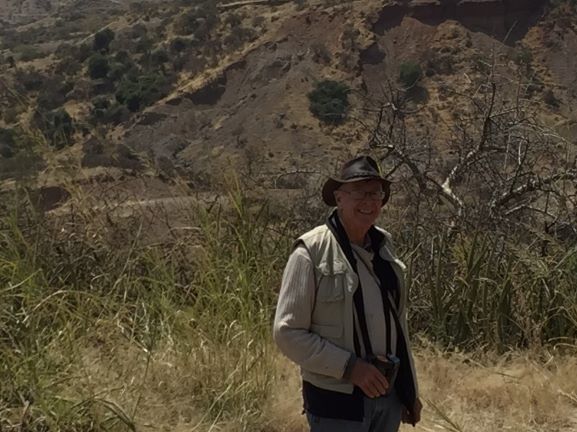 The CREW Marsh trails offer visitors a peaceful place to observe nature, enjoy grand views of the 5000-acre Corkscrew Marsh, and to see wildlife of all kinds.
Wear comfortable outdoor clothing, closed-toed walking shoes and sun protection, and bring water to drink.
Ticket sales for members begin 9/4/2018; salees for non-members will start 9/11/2018.
Become a CREW Member and get a discount on your ticket TODAY. Non-members may join CREW and become eligible to take advantage of the member discount for all workshops by going to http://www.crewtrust.org/become-a-member/ .
FAQs
Is there an age limit for the event?
This walk is for adults-only (18+ years)
Can I bring my dog?
Dogs are not invited unless they are a service animal. Please contact the CREW Trust office so we can work with you if you have a sevice animal.
What are the parking/facilities like at the trails?
There is a grass parking lot at the trailhead. There is one portable restroom at the trailhead.
What are the trails like?
The trails are mostly grassy/sandy ground level trails with some boardwalk sructures over wet areas. Expect seasonlly wet/muddy places on the trails during the rainy season (July - November).
What should I wear/bring?

Long pants and close-toed shoes are recommended. We suggest bringing water and a camera if you wish to take pictures.
Is my registration/ticket transferrable?
Yes. You may give your spot to someone else. Be sure to change the information on your registration page or call us at 239-657-2253.
Can I update my registration information?
Yes, you may update your registration information up to 24 hours before the event.
Do I have to bring a printed ticket to the event?
No. We do not issue print tickets. Simply check in with the event leader at the time of the event.

Directions to the CREW Marsh Trails (4600 Corkscrew Rd. [C.R. 850], Immokalee, FL 34142): (Do Not use Google Maps)
From Naples/Bonita Springs/S. Fort Myers: travel I-75 N to exit 123 (Corkscrew Rd.). Travel 18 miles east on Corkscrew Rd. You will pass the Cypress Dome Trails. Go another 4 miles and you will see the CREW Marsh Trails on your right. Look for the brown trailhead signs.
From N Ft. Myers/Charlotte Co./Lehigh Acres: travel I-75 to exit 138 (the ML King/S.R. 82 exit). Travel east on SR 82 toward Immokalee for 20 miles. Watch for a small blue CR850 sign, then turn right on C.R. 850 (Corkscrew Rd.). The Marsh Trails are ~2 miles down the road on your left. Look for the brown trailhead signs.