DESARROLLAR UNA ESTRATEGIA DE MERCADEO
About this event
Muchos propietarios de negocios gastan una cantidad significativa de dinero en marketing. Pero pocos tienen una estrategia de marketing basada en la investigación que garantice que cada uno de esos dólares se gaste bien.
El objetivo de este curso es ayudar a los empresarios en cualquier etapa a desarrollar una estrategia de marketing fundamental que informará cada táctica de marketing que utilicen.
Durante este curso, usted:
• Defina el "por qué" detrás de por qué está en el negocio
• Haga un mapa de su cliente utilizando una persona del cliente
• Desarrolla tu propuesta de valor única (UVP)
• Escribir y entregar un tono de ascensor
• Comprender el valor y el papel del marketing digital en una estrategia empresarial.
Este curso es el primer módulo de la serie de marketing digital de seis módulos del Departamento de Servicios para Pequeñas Empresas de Nueva York (SBS). Le sigue el segundo módulo, "Creación de contenido valorado para sus clientes".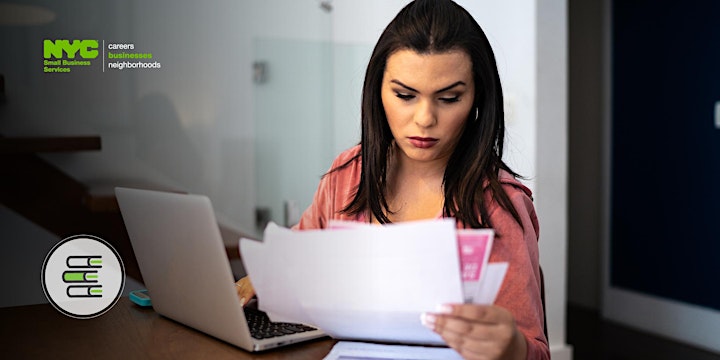 ¡Regístrate y únete a este taller!
Organizer of DESARROLLAR UNA ESTRATEGIA DE MERCADEO, Bronx 8/3/2021
The NYC Department of Small Business Services helps unlock economic potential and create economic security for all New Yorkers by connecting New Yorkers to good jobs, creating stronger businesses, and building thriving neighborhoods across the five boroughs.
You can register for all of our free events, courses, and WE NYC mentor sessions on Eventbrite. For questions about individual courses or to register over the phone, please contact our staff at one of our NYC Business Solutions Centers.
For more information on all of our services, call 311 or visit nyc.gov/sbs.