Description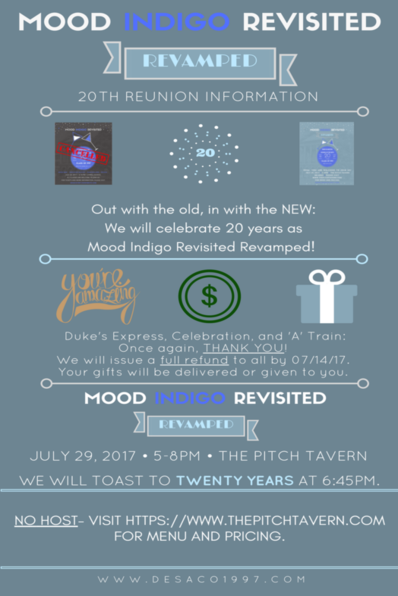 The gala was cancelled, NOT the reunion:
Mood Indigo Revisited is REVAMPED!
The management at The Pitch Tavern graciously accommodated our last-minute needs, and we appreciate it!
We, the committee, have one request: Please help us show our appreciation by being paying partygoers. As discussed in the survey, we only ask that each person consider $30 as a spending minimum for their tab (bill).
DESA: Please join us! All classes, faculty, and enthusiasts are welcome!