Dermatoglyphics Mass Consultation 2017

Saturday, July 1, 2017 at 3:30 PM

-

Saturday, September 30, 2017 at 11:30 PM (Malaysia Time Malaysia (Kuala Lumpur) Time)
Event Details
 Greetings from Genius Minds International Sdn. Bhd.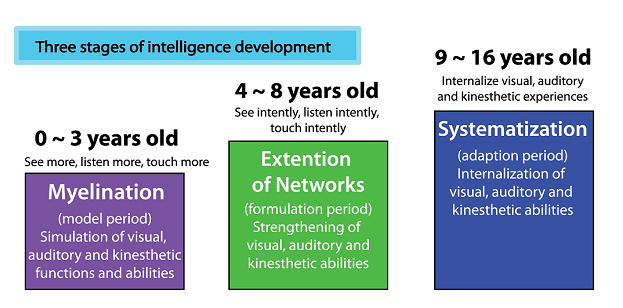 It is nice to see you again!
If you have done your consultation previously, please do bring along your report(s) for a revision session and learn more about how to develop each part of our brains.
If you have yet to do your consultation, no worries, just come for the session and ready to learn about your brain. We will get your report(s) ready! 
Thank you and see you there!
When & Where

KL

Kuala Lumpur, Wilayah Persekutuan Kuala Lumpur 50480
Malaysia

Saturday, July 1, 2017 at 3:30 PM

-

Saturday, September 30, 2017 at 11:30 PM (Malaysia Time Malaysia (Kuala Lumpur) Time)
Add to my calendar
Organizer
Genius Minds International


With the help of dedicated trainers, coaches and facilitators, students will be motivated and inspired to succeed both academically as well as morally and socially to become effective leaders in each of their communities. They will be encouraged and enabled to ACT on what they have learnt.
BENEFITS
Ø   Students are reluctant to go home after every program due to the tremendous FUN they had during   
their learning sessions!
Ø   Students have such a great learning experiences that they want to LEARN MORE!
ü   Students who have gone through Gifted Success© programs have shownsignificant improvement in their confidence and self-esteem that have enabled them to ace the important national examinations.
ü   Students are better able tocommunicate with ease and confidence with their peers, teachers, parents, other adults etc.
What Are Our Methodologies?
An Effective Education Programinvolves teaching children HOW TO EFFECTIVELY APPLY the knowledge they acquired so that learning is practical, relevant and meaningful.
We believe that children learn best in a fun, loving and positive environment so that they will grow up to be happy, confident and loving adults.
Education should also inculcateindependence in the child through self-discovery and interactive programs whichtransform learning into a passion rather than a chore.

Character comes first
Values determine behaviour. Our system is an integrated and multi-faceted approach to provide healthy and holistic learning for children. It is the basis and foundation of a solid education in life.
Children will be groomed to become life-long learners and be able to become outstanding professionals in whatever career they choose to embark on because of their specialized knowledge and theirresponsible and reliable character. 
本公司成立的目的是培养优秀的孩子,青少年与成人。我们希望唤醒每个人沉睡中的天才,激发他们的潜能,给于它们正确的学习与生活技术与技巧,让他们对生命的充满热忱。
本公司(Genius Minds) 成立的目的是为了培育天才,协助学生在学业上,成人在事业上达到事倍功半的效果。我们也会与学校,家长与企业配合,协助他们激发潜能。
我们能为您的孩子做些什么? What We Can Do For Your Children 
我们通过一系列的座谈会与学习营,帮助激发学生对学习的兴趣,这也会让学生培养良好的学习态度,并自动自发地设定他们的学习与考试目标。在这些学习营里,我们会帮助学生调整与重新输入正面与强烈积极的潜意识意念,帮助学生对自己更加有自信心与坚定的毅力。有了自信心与目标,他们就自然会积极与努力地用功读书。
为了让孩子能充分的发挥他们的潜能,我们也希望能得到家长的配合。所以我们也会举办一系列的家长座谈会,好让家长知道如何有效的与孩子沟通并且让孩子学习独立。我们也会与家长分享父母亲如何鼓励,激发与培养孩子的良好习惯与学习态度,并且如何身为典范的榜样。在孩子的眼中,父母都扮演着重要的角色和责任,所以父母亲也将会学习到如何协助培训与挑战孩子突破极限和如何用简单与轻松的方式建立与保持孩子的身心健康。这些课程里的教材都能让家长帮助孩子们培养优良的品格。
Dermatoglyphics Mass Consultation 2017