Event Information
Location
California EPA Headquarters
1001 I Street
Sierra Room
Sacramento, CA 95814
Description
The Department of Toxic Substances Control is hosting Cumulative Impacts symposia this Spring and several subsequent roundtables in an effort to guide their SB 673 implementation process.
The first symposium will be held on March 27 from 9 a.m.-4 p.m. at CalEPA Headquarters in downtown Sacramento. The Second will be held on May 11 in Southern California (Location TBA). Both will be available via webcast.
SB 673 requires that DTSC consider criteria for vulnerable populations, cumulative impacts, and setback distances from locations for sensitive receptors, such as schools, daycare centers, and hospitals. Meaningful public participation and best available science will be important to the development of cumulative impact standards and policy considerations for issuance of a hazardous waste facility permit.
DTSC encourages you to participate in both symposia and all subsequent roundtables either in person or on the web. Event coordinators can be contacted at permits_hwm@dtsc.ca.gov
Please RSVP.
To join the live webcast of the symposium follow the link below: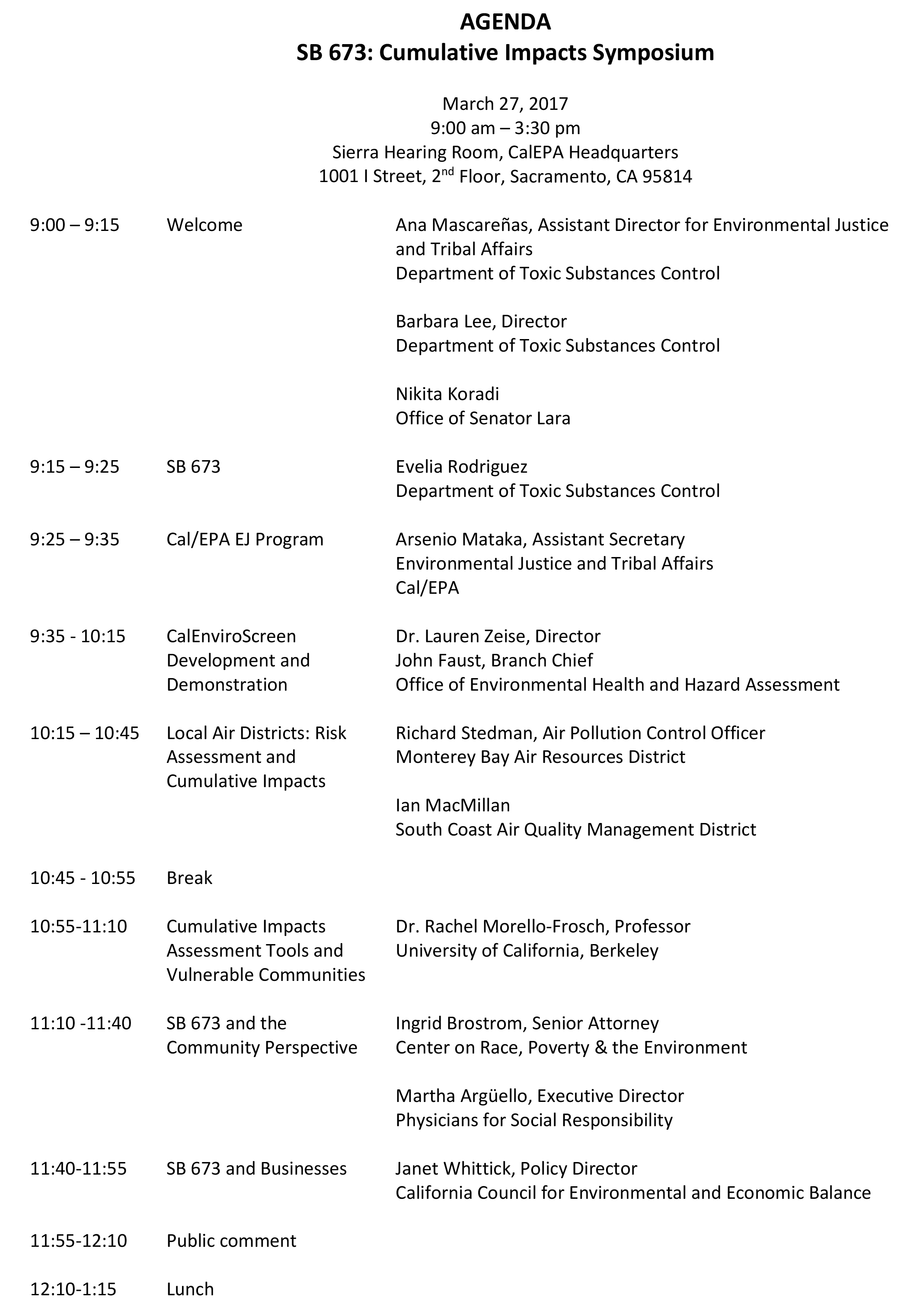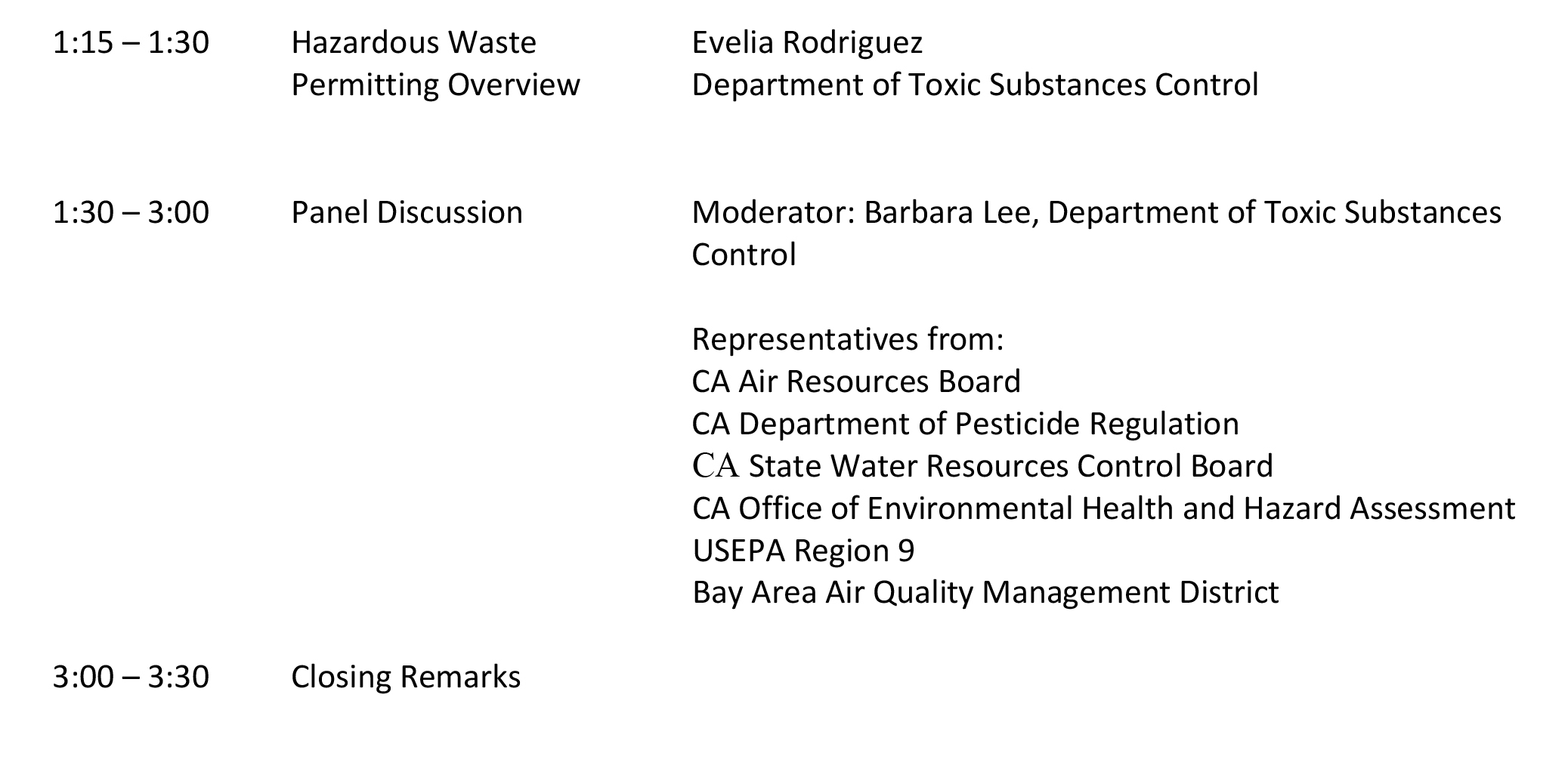 Date and Time
Location
California EPA Headquarters
1001 I Street
Sierra Room
Sacramento, CA 95814