Description
Denver Women in Digital June Meetup - Members +1
WID Members bring a friend! WID Denver is inviting all Members to bring a guest to our June Meetup. Connect with other empowering women, find out how WID brings value to your personal and professional life, and experience the power and support of an amazing community.
Don't know a Member? You're still welcome to attend, tell us how you heard about the event on the registration form.
In additon to hearing about WID first-hand from our Denver Board and Members, you will experience the strength of our Member Pledge in action during our Ask + Give session, and hear from our amazing guest speaker.
This meetup's theme: The Future of Search is Video
The most successful content today delivers what people want, when and how they want it. With video projected to claim more than 80% of all web traffic by 2019, thinking of video as a tool for search is imperative for today's digital marketers. Join Mighteor Founder and CEO Elizabeth Giorgi for a discussion about where search is headed in 2018 and beyond. How can your brand take advantage of the evolving role of video in search? You'll learn how video can improve your site's SEO, how videos rank in YouTube and Google, and how YouTube became the second largest search engine.
Agenda:
6:30pm - 7:00pm: Check-in. Mix + Mingle
7:00pm - 7:15pm: News + Updates from the City Champion + Board
7:15pm - 7:45pm: Guest Speaker; Elizabeth Giorgi, Founder and CEO, Mighteor

7:45pm - 8:30pm: Ask + Give Exchange. Members trade their power by asking for, and giving, support, advice, and favors.
Guest Speaker:
Elizabeth Giorgi, Founder and CEO, Mighteor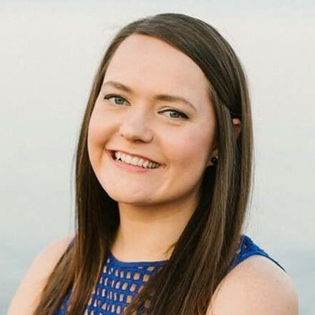 Elizabeth Giorgi is the Founder and CEO of Mighteor, one of the world's first internet video production companies. Mighteor's innovative combination of production and online promotion techniques have helped clients achieve more than 100 million organic of views, capture the attention of hard to engage customers and positioned major Fortune 500s to implement video strategies with the effectiveness of a startup. To date, Mighteor has worked with the likes of major tech companies like Facebook, Microsoft and CA Technologies, as well as classic American brands like General Mills and Pillsbury. Elizabeth is an Emmy-winning director, writer and editor whose work has appeared on PBS, The Discovery Channel and at festivals and museums across the globe.
Website | LinkedIn | Twitter | Instagram | Facebook
Our mission:
Your digital talent makes you one of the most powerful women on the planet. Together, we join to share our knowledge, to inspire each other, and to be empowered by that strength. Our mission is to connect women in digital through engaging and educational events, and to enable them with the confidence and tools necessary to exchange their power. Learn more about Women in Digital here.
Testimonial:
"I recently attended my first Women in Digital meet up and it was unlike any other 'networking' event. While every person in the room was there in a professional capacity, there was an undercurrent of shared values, shared struggles, and shared desire for change.
It was a powerful experience to see women band together to raise each other up in a way that only women can. I can't recommend joining Women in Digital enough. This is a professional community that feels like the home we never knew we needed, but have always been seeking." - Alaura Weaver, Copywriter + Content Strategist
Who should attend?
All women in digital creative, marketing, advertising, and tech fields are welcome. Our members have a digital focus within the marketing, advertising, and communications industries. From content strategists to designers, developers to social marketing pros and CMOs – you are all women in digital and all welcome at our events.

This event is open to non-members. If you are interested in joining WID, learn more about our membership here.

Memberships are currently on sale in Denver and going quickly, be one of the first 100 members to take advantage of our low, Founding Member monthly membership rate of $25/month or $250/year. Become a member here.

Please do not attend if you have a sales motivation. Soliciting our attendees and members for business or sales is strictly prohibited. If you do so, you will kindly be asked to leave OR you can officially sponsor us (a better option).

Men, we prefer you not attend our open or members-only meetups. Why? By nature, when faced with challenges, women respond by creating community. This is ours. Would you like to support us? There are so many ways. Sponsor an event, buy group memberships for the women on your team, or attend our National Conference.
If you are interested in sponsoring this event or others, please contact Renee at renee@womenin.digital
Thank you to our venue partner:

Thrive Workplace, based in Denver, is a family-owned coworking community offering unique, flexible, and member-centric work spaces thoughtfully designed to cultivate innovation and success. Thrive provides customizable workplace options including private offices, open work spaces, conference rooms, corporate event space, and training rooms. Our space is available to a wide variety of members, ranging from Fortune 500 companies to startups, at our two locations in Downtown Denver and Cherry Creek. Thrive shapes communities for passionate, innovative people to network and succeed through a relationship-driven coworking experience.
Parking + Directions:
Park Ave W and Blake - There is credit card machine on the lot or download the ParkMan app and you can add your car and credit info prior (notated with green square below). $6.00/day is the cost w/ credit card, $6.30 with ParkMan App.
2247 Larimer St. - This lot also takes credit cards and is about $6.00/day.
On Larimer Street between Park Ave and 22 nd Street (same side of the street as Snooze) - There are 2 lots, one you can pay with credit card and it's 4.00/day and another using Parkman app is $4.30 for the day (see picture below).
2401 Walnut Street - This lot requires the PassportParking Mobile Pay app to load car and payment information. The cost is $6.20 for the day.
2 hour meters are available alongside the building.
2 hour free parking spots in front of Guiry's Paint Store 2245 Market St and Blake Street Tavern 2301 Blake Street.