Description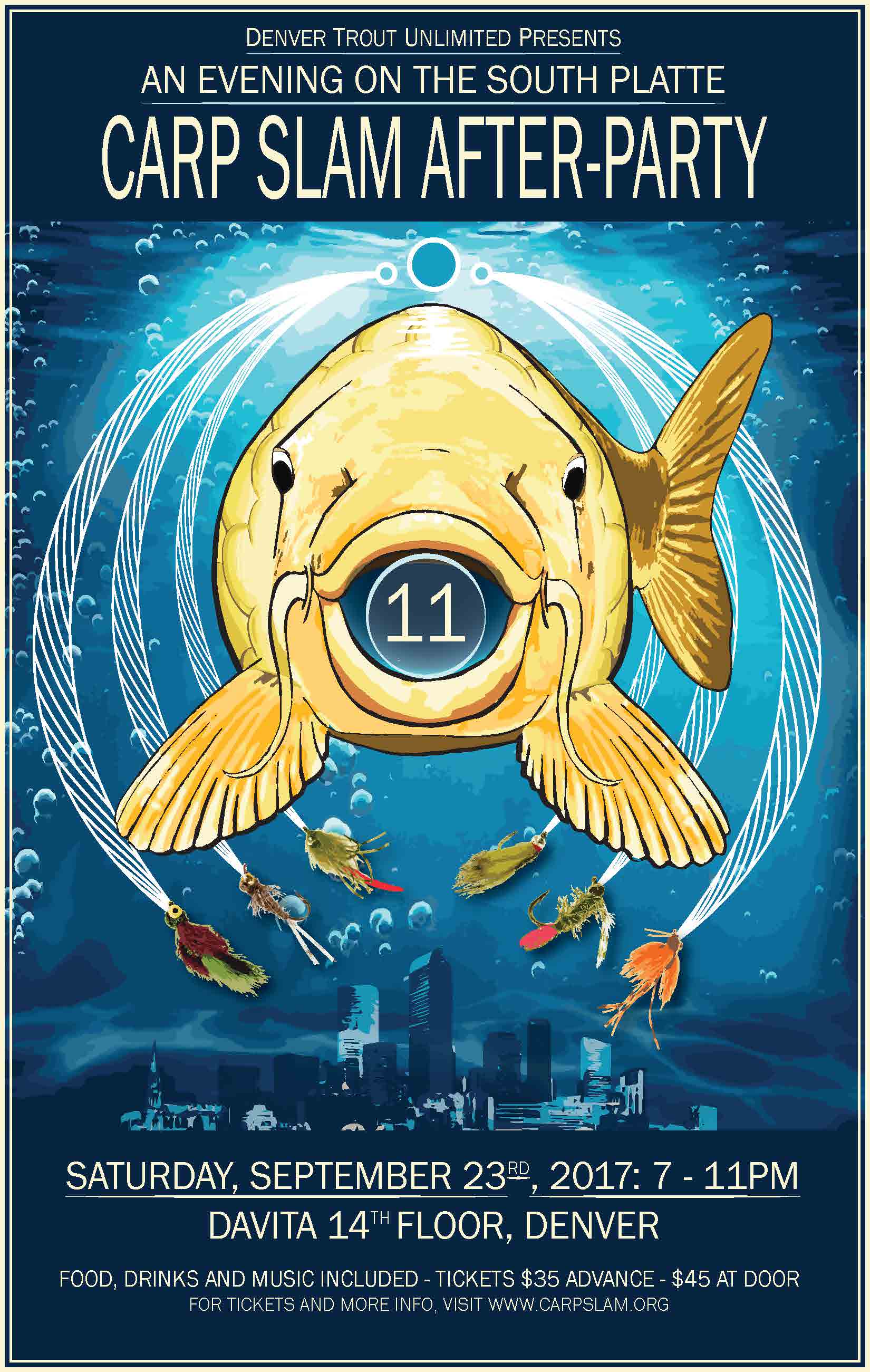 COME SUPPORT THE DENVER SOUTH PLATTE RIVER AT DENVER TROUT UNLIMITED'S ANNUAL PARTY AND FUNDRAISER!!!
---
For ten years now, An Evening on the South Platte After Party has been held every year following Denver Trout Unlimited's Carp Slam. The Carp Slam is an annual fly fishing tournament, benefiting the Urban South Platte River through Denver, Colorado. The tournament is a pro-am, fly fishing tournament that pairs 15 pro fishing guides with 15 amateur anglers who compete for the coveted Carp Cup by catching the most carp. Following the tournament is the After Party where the celebration begins.
The Evening on the South Platte After Party will be held on the top floor of the DaVita building down town with amazing views overlooking the river and a venue to remember. The event features live music with catered food, wine and beer, highlighted by a silent auction with amazing gifts and the Carp Slam awards ceremony. For the event's 11th anniversary, Denver TU aims to expand on this concept by bringing in a well-known musical act in an effort to expand upon the event's typical appeal, and, thus, the reach of the organization.