Denver June Meetup: Diversity & Inclusion Panel
About this event
PANEL: PRIORITIZING DIVERSITY & INCLUSION IN YOUR WORKPLACE
THURSDAY, JUNE 24TH @ 5:30PM MT
Brought to you by Denver Together Digital
Join the Denver Chapter for a thoughtful conversation on Diversity & Inclusion in the workplace. Hear from three panelists on their personal knowledge and experience in creating a workplace culture open to all.
Join us for an Ask Me Anything style session with three incredible experts:
Kimberly Minor, CEO/CMO, Bumbershoot, LLC; Together in Digital National D&I Chair
Ana Pena, Masters Candidate, Social Work, Metropolitan State University
Meghan Montelibano-Gorman, Founder & Principal, tayo consulting
AGENDA
5:30pm MT - Welcome & Member Updates
5:45pm MT - Panel with Kimberly, Meghan & Ana
6:45pm MT - Asks & Gives Exchange
Zoom link: https://us02web.zoom.us/j/81715747735
Our Speakers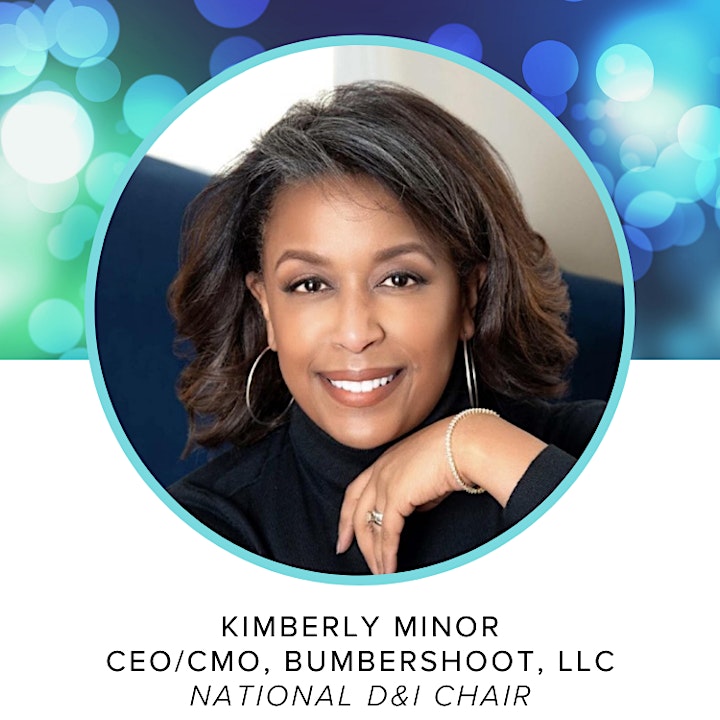 Kimberly Minor is a creative executive with over 25 years of senior and c-suite leadership experience in maximizing brands, connecting communities, and growing businesses.
Her international professional experience spans from Macy's Executive program to Footlocker Global, Inc, to Brand President of London Fog and Joe Boxer to Lbrands, where she led the $2+B Home business. She is currently CEO of Bumbershoot, LLC, a boutique firm that provides cultural and market insights for inclusive, equitable, and diverse representation across brand, content, and customer experience.
Her personal passions bring people and ideas together for inclusive engagement, creating safe spaces for community connection and personal growth for everyone, the arts, and continuous learning.
Kimberly holds a Bachelor of Arts degree from Temple University in Philadelphia, PA, Executive Certificates in Leadership and Management from The Wharton School at the University of Pennsylvania, and Intercultural/Multicultural and Diversity Studies from Stanford University Graduate School of Business.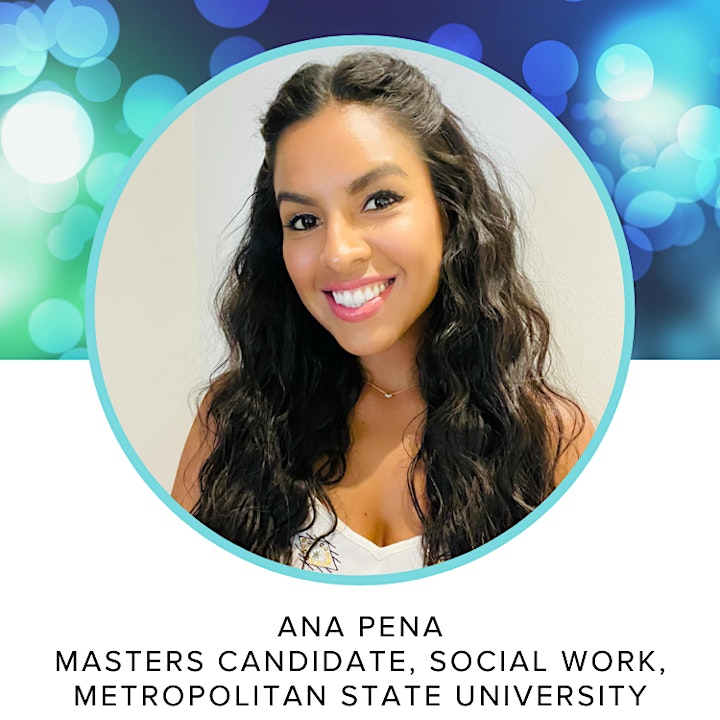 Ana was born and raised in Lima, Peru and moved to the U.S. at the age of 18 years old. Like many immigrants, she came to this country with a lot of dreams and the desire to pursue the American Dream. Through hard work and determination, Ana was able to learn to speak English, attend college, and graduate from Rutgers University with a double major in Human Resources and Labor Studies. For the past 10 years, Ana has worked as an HR Manager in many different corporate organizations in NY, NJ, and CO. Most recently, Ana decided to switch careers and is now pursuing a Master's Degree in Social Work at Metropolitan State University in Denver on a full-time basis. Ana is passionate about helping others, particularly as it relates to mental health and its impact on communities of color. Her dream is to become a licensed therapist and have her own practice where she can provide affordable access to mental health resources to underrepresented groups.
Ana is a board member for two local D&I organizations, a volunteer/advocate for children in foster care, and has held many mentorship roles throughout her career. Ana understands the importance of giving back to the community and loves empowering others to achieve their full potential and dreams.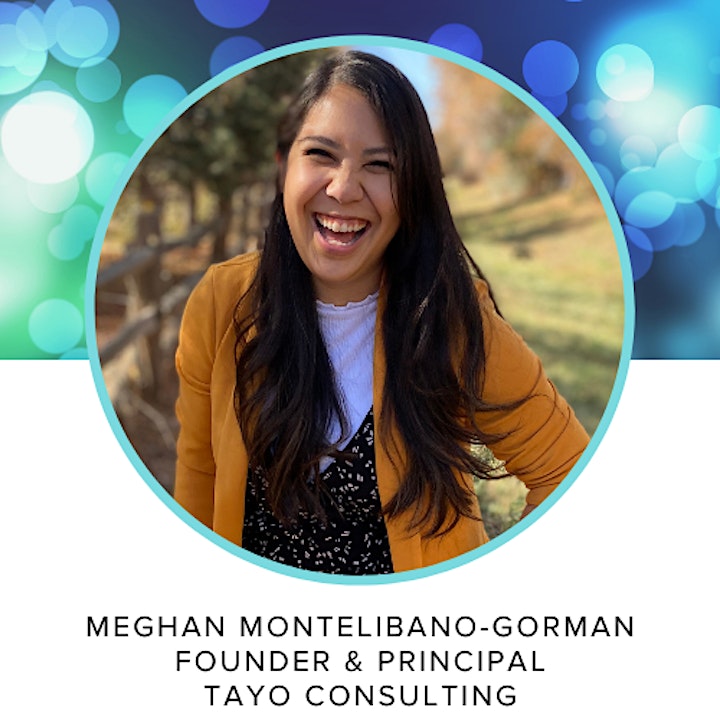 Meghan Montelibano-Gorman (she/her) is a doctoral student in DU's Higher Education program, and has earned her MS in Philanthropic Leadership and her BA in Public Relations and Psychology. As DU's Alumni Engagement Coordinator, she supports alumni programming serving DU's network. She is Founder & Principal of tayo, a creative DEI consulting firm, and started "How Do You Say That" a blog for women of color. Her research and advocacy are dedicated to more inclusive and diverse pedagogy and practice in philanthropy. A proud daughter of immigrants, she loves learning Filipino recipes, spending time with her husband, dog, and cats and lives in Denver, Colorado.

Who We Are
Together, we inspire and empower one another through our sharing of knowledge. Our members report they feel more confident and more equipped to elevate their career at a faster pace.
We are the network where women help women succeed in digital - and life.
Not a member? Join Today.
Who Should Attend
All female, female-identifying, and LGBTQ professionals in digital and tech careers. From content strategists to designers, developers to social marketing pros from junior to executive levels - all are welcome at our events.
Please do not attend if you have a sales motivation. Soliciting our attendees and members for business or sales is strictly prohibited, and you will kindly be asked to leave. To promote your business, please consider sponsoring an upcoming event.
Men, we prefer you not attend this event. Why? By nature, when faced with challenges, women respond by creating community. This is ours. Please send your wife/daughter/sister/female colleague in your stead, sponsor an upcoming event, or purchase a group membership for the women on your team.
Would you like to sponsor?
If you are interested in sponsoring one of our upcoming events, woo hoo! Contact us at denver@togetherindigital.com or info@TogetherInDigital.com.
Organizer of Denver Together Digital | Prioritizing Diversity & Inclusion at Work