Description
Summary
Attendees explore the skills needed to facilitate and enable end-to-end value delivery through Agile Release Trains (ARTs)—and learn how to build a high-performing ART through servant leadership and coaching—by becoming a SAFe® 4 Release Train Engineer (RTE). During this three-day course, attendees will gain an in-depth understanding of the role and responsibilities of an RTE in the SAFe enterprise.
Through experiential learning, attendees will examine the RTE role in a Lean-Agile transformation. They will learn how to facilitate ART processes and execution, coach leaders, teams, and Scrum Masters in new processes and mindsets. They will also learn how to prepare, plan and execute a Program Increment (PI) planning event, the primarily enabler of alignment throughout all levels of a SAFe organization.
Attending the class prepares individuals to take the exam and become a certified SAFe® Release Train Engineer (RTE).
Learning Goals
To perform the role of a SAFe Release Train Engineer, attendees should be able to:
Apply Lean-Agile knowledge and tools to execute and release value
Assist with program and large solution execution
Foster relentless improvement
Build a high-performing ART by becoming a servant leader and coach
Develop an action plan to continue the learning journey
Topics Covered
Exploring the RTE Role and Responsibilities
Applying SAFe Principles
Organizing the ART
Planning a Program Increment
Executing a Program Increment
Fostering Relentless Improvement
Serving the ART
Continuing Your Learning Journey
What Attendees Get
The class registration includes:
Attendee workbook
Preparation and eligibility to take the SAFe® 4 Release Train Engineer (RTE) exam
One year membership to the SAFe Community Platform
Course certificate of completion
Attendees must attend all days of the course in order to qualify for the exam.
Who will benefit?
The following individuals will benefit from this course:
RTEs and Solution Train Engineers (STEs)
Program and project managers
Scrum Masters
Leaders and managers
Agile coaches
SAFe Program Consultants (SPCs)
Prerequisites
The following prerequisites are highly recommended for those who intend to take the SAFe Release Train Engineer (RTE) certification exam:
Hold at least one current SAFe certification
Have launched or participated in at least one ART and one PI
SAFe Certification Kit
Attendees who pass the certification exam will receive:
SAFe Release Train Engineer certificate
A SAFe 4 Release Train Engineer digital badge to promote your accomplishment online
A one-year certified membership as a SAFe Release Train Engineer, which includes access to the RTE Community of Practice
A SAFe Release Train Engineer certification usage guide with RTE certification marks
Access to a variety of learning resources to support certified professionals during their SAFe journey
Annual Renewal
Certificates expire one year from the date the certification is earned.
Renewal fee is $295
Renewal fee for the RTE certification is included in SPC renewal (if your SPC certification is up-to-date)
Exam details
Exam name

: SAFe Release Train Engineer Exam

Exam format:

Multiple choice; Multiple select

Exam delivery

:

Web-based (single-browser), closed book, no outside assistance, timed

Exam access

:

Candidates can access the exam within the SAFe Community Platform upon completion of the SAFe 4 Scrum Master course

Exam cost

: First exam attempt is included as part of the course registration fee if the exam is taken within 30 days of course completion. Each retake attempt costs $50.
Exam Duration

:

Once the exam begins, candidates have 120 minutes (2 hours) to complete the exam

Number of Questions

:

60

Passing Score:

44 out of 60 (73%) for RTE 4.6 exam


Note: 40 out of 60 (67%) for RTE 4.5 exam

Language

: English

Retake policy

: Second attempt on exam (first retake) can be done immediately after first attempt. Third attempt requires a 10-day wait. Fourth attempt requires a 30-day wait. Contact support@scaledagile.com for any retake questions.
Professional Development Units (PDUs) and Scrum Education Units (SEUs)
Attendees may be eligible to apply for 20 PDUs toward their continuing education requirements with the Project Management Institute (PMI) for PMP, PgMP, and PMI-ACP certifications.
Attendees may be eligible to apply for SEUs under category C, toward earning or renewing their CSP through
Scrum Alliance.
Instructor

Michael Casey - SAFe® SPCT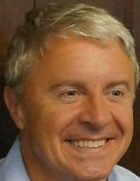 With over 30 years experience in software development, Michael has helped both large and small organizations transform to agile practices since the mid 2000s. A hands on coach/instructor, Michael draws on several decades experience building large scale applications in banking, finance and education. Providing both Scrum and SAFe© 4.6 training in both public and internal classes, Michael is passionate about helping individuals grow and helping organizations change to apply agile methodologies in ways which scale effectively.
Agile Big Picture Cancellation Policy

Attendee cancellations greater than two weeks before start of course are eligible for a refund (subject to a $150 processing charge). Should you need to cancel between 8-14 days before start of course, you may chose to transfer your seat to a course of equal or lesser value (or pay the difference in course cost). No refund or course transfers are offered within 7 days of course start, however you may transfer your seat to another person at any time up to start of course.