Denver Pro Dance Convention - Going Pro Entertainment

Saturday, March 26, 2011 from 12:00 PM to 5:00 PM (CDT)
Event Details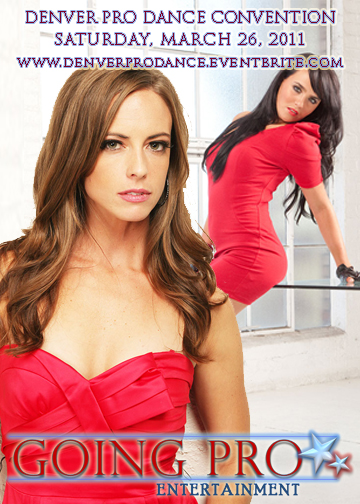 Are you a current, former or prospective professional dancer or cheerleader? Does your team need hot choreography? Would you like to meet others in the industry or hear about audition opportunities?

Then get ready for the Denver Pro Dance Convention on Saturday, March 26, 2011! 
AGENDA

** Learn choreography from elite pro dance alumni and directors
** Representing the NFL, NBA, AFL and more
** Get tips from the pros on fitness, nutrition, makeup, attire and communication
** Network with other performers and directors from Denver (and beyond!)

COSTS
Full Day 12:00-5:30pm - $45.00 per person

Half Day* 12:00-2:45pm - $30.00 per person
Half Day* 2:45-5:30pm - $30.00 per person
* Each half day session offers NEW choreography and presentations. You'll learn one routine, two sidelines and hear from experts in the pro cheer and dance industry. Attend all day for valuable material and advice, or attend half a day!

Early Bird Registration - 15% off available through 10 days prior to event!
Director's Discount - Bring 2 team members and receive a director's registration for free!

LOCATION

Mountainside Fitness
2751 W 120th Ave
Westminster, Colorado

CHOREOGRAPHERS and STAFF


Going Pro choreographers are top alumni and directors of dance and cheer teams in the NFL, NBA, AFL and other sports leagues. They will teach 4 sidelines and 2 routines in length of 45-60 seconds, representing all major sports leagues. View photos and complete bios!
** Courtney Conway, Alumni NFL Denver Broncos Cheerleader, Professional makeup artist and hair stylist
** Jacqlyn Conte, Alumni NBA Denver Nuggets Dancer, Fashion design graduate, Model

** Kristin Engler Brooks, Alumni NBA Denver Nuggets Dancer, Former director of the Colorado Crush Dance Team
** Megan Savage, Alumni NFL Kansas City Chiefs Cheerleader, Alumni NBA Nuggets Dancer
PRESENTERS
Because there is much more to the pro dancer and cheerleader role beyond choreography, Going Pro's workshop brings you presentations by experts in related fields.
** Hair and makeup

** Photography tips

** Fitness and Nutrition


WAIVER FORM
A liability and image release form is required. Please download the form here and bring it with you to the event. Participants ages 16-17 must have authorization by a parent or guardian.
CONTACT EVENT DIRECTOR
FACEBOOK    EMAIL 
---
SPONSORS
We would like to thank our sponsors! Receive door prizes and discounts from the following companies! 
GO WILD! WEAR BY ANGELA KING DESIGNS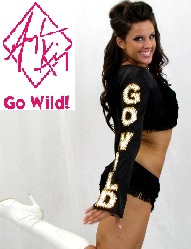 Go Wild! Wear by Angela King Designs is your premier source for today's hottest styles in professional cheerleading and dance. Whether you are looking for audition outfits, rehearsal wear, a performance costume, or accessories, AKD's Go Wild! collection includes the most sought after designs in the industry. Select from a wide range of fabrics including solids, sparkle and sequins, and embellish with rhinestones, logowork, embroidery and more. Their unique designs and 20 year history in the pro-cheerleading industry includes major brands in the NFL, NBA, NHL, UFL, and beyond. Service is top notch, with alumni pro cheerleaders representing multiple major markets in the United States, Canada, United Kingdom and other international territories. Don't wait! Now's the time to experience perfection. Visit www.gowildwear.com.
HALF-TIME HIGHLIGHTS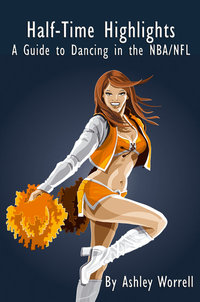 Authored by Ashley Worrell-Mitchell, Going Pro consultant forKansas City and Omaha, former NFL, NBA and AFL dancer, Half-Time Highlights is a how-to book on pro cheerleading and dance auditions. Participants will have the chance to receive a copy of this book during Going Pro Entertainment 2010-2011 conventions. You can also purchase a copy at conventions, or visit amazon.com.
ROCKSTARZ PROFESSIONAL DANCE COMPANY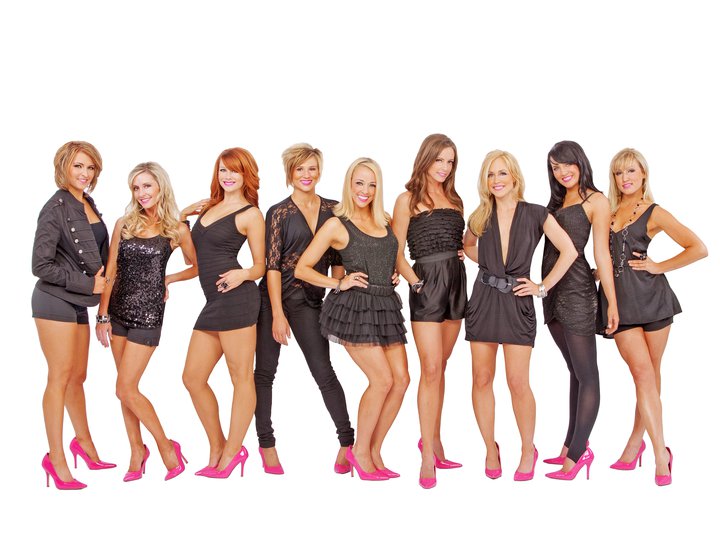 The RockStarz area group of professional dancers located in Colorado. Comprised of elite performers from the NBA and NFL, these ladies aim to give back to the community and entertain at the highest level imaginable. Credentials include the St Louis Rams, Kansas City Chiefs, Los Angeles Lakers, Denver Nuggets, Denver Broncos and Washington Wizards. The RockStarz are directed by Kristin Engler and Megan Savage and choreographed by Sarah "Shack" Shachterle. Visit www.rockstarz.us.
COCO MARIE SALON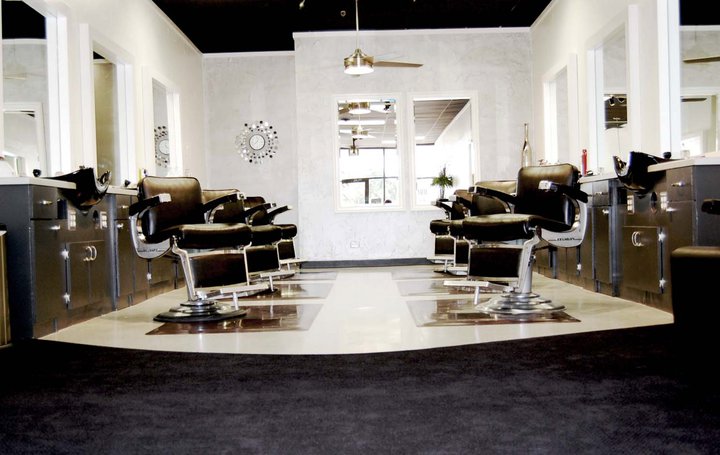 Located at 8745 Sheridan Blvd, Westminster, CO, 80003, Coco Marie is a full service hair and make-up salon, including on-site work for fashion photography and bridal parties. Contact Courtney to book your appointment at 303-981-7643 or visit www.cocomariesalon.com.
GOING PRO ENTERTAINMENT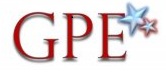 Going Pro Entertainment is the premier resource for professional cheerleading and dance services. Developed by former pro dancers from all United States sports leagues, GPE provides exclusive services in audition coaching, team consulting and choreography, and alumni talent management. GPE events feature choreography and mentorship by Pro Cheer All Stars in multiple cities, including Phoenix, San Francisco, San Diego, Los Angeles, Denver, Kansas City, Chicago, St Louis, Omaha, Oklahoma City, Houston, Atlanta, Indianapolis, Cincinnati, New York, Philadelphia, Baltimore, Washington DC, Virginia Beach, Charlotte (NC), Miami, and Orlando. Visit www.goingproentertainment.com orwww.procheerallstars.eventbrite.com.
---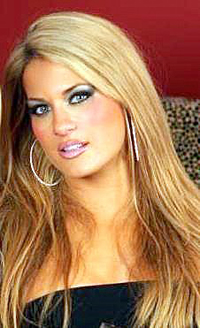 Courtney Conway
Courtney is a native of Denver, dancing since the age of four and professionally for 13 years. She was a Denver Broncos Cheerleader from 1997-1999, cheering the Broncos on to win back to back Super Bowls. She also danced for Royal Caribbean Cruise lines in 2000. She is currently involved in Dream Project, an adult performance group. Courtney has won many dance and choreography awards and teaches at studios in the Denver area. Courtney has been a hairstylist and make-up artist for ten years and owns COCO MARIE SALON in Westminster, Colorado.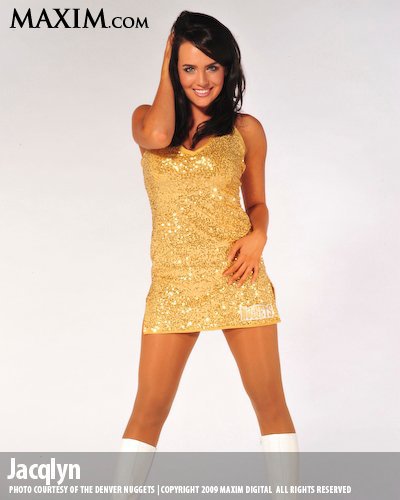 Jacqlyn Conte
Jacqlyn has been studying dance for over 16 years, and has competed locally and nationally since age 6 with the Michelle Latimer Dance Academy. She is an accomplished dancer, trained in Ballet, Point, Jazz, Hip Hop, Tap, Contemporary, and Lyrical, and has been taught by some of the finest choreographers in the business, including Brian Friedman, Mia Michaels, and Marty Kudalka. She has studied at The Edge and Millennium Dance Complex in Los Angeles, as well as the Broadway Dance Center in New York City. Jacqlyn traveled to Austria with her troupe to perform at the Tanzsommer International Dance Festival, where they delighted and entertained audiences throughout Europe. Jacqlyn danced with the NBA Denver Nugget Dancers from 2008-2010, performing with national recording artists such as Montel Jordan, Rascal Flatts, Dj Kool, Lisa Lisa, Vanilla Ice, "Q", and Naughty by Nature. Jacqlyn was chosen to perform during the Rascal Flatt's "Bob Your Head Tour." Additional highlights as a Denver Nugget Dancer include running the Jr. Dance camp-Elite level, teaching audition prep classes, and traveling with the Denver Nuggets to China.
Jacqlyn's creative and artistic talents are not only limited to dance. She attended Kamp NYC and performed singing and dancing in the Off Broadway Production of "Break Through" in New York. She appeared in the T.V. pilot of the children's show "Kabby's Tree" as a featured dancer, and became a T.V. reporter for the award winning television show "Competitive Edge", which showcased local talent and sports. Favorite television experiences include four years as a 9 News Ramblerette Dancer, promoting the "Where in the Town" segments for KUSA 9 news. Another passion of Jacqlyn's is Fashion and Design. She attended Fashion Design School and has worked on many local fashion shows for companies such as Neff, Skull Candy and Andreas Tsagas Furs. She is a natural at modeling as well, and hopes to expand on her Fashion endeavors more in the future. Finally, Jacqlyn serves the community through performance as a member of the RockStarz professional performance company. Visit www.rockstarz.us.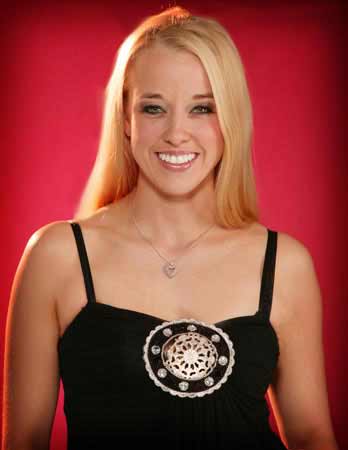 Kristin Engler Brooks
"KE" has been working to bring the excitement and positive influence of dance to our nation's youth. After dancing for the Denver Nuggets, Kristin spent time as the team's assistant director for game entertainment. She went on to direct the Colorado Crush Dance Team (AFL). KE founded the Rocky Mountain Professional Cheerleading All-Star team, also known as the RockStarz professional dance company, in 2007. The RockStarz were founded to fulfill the community need for a highly talented group of women that will serve as positive role-models in the community and continue the traditions of the professional sports teams they originally represented. Kristin is the owner of Ardent Works Entertainment and stays involved in major dance productions including the Denver Dance Festival, Fluid Dance Conventions and the RockStarz. Kristin attended Colorado State University and has choreographed for multiple local universities.

Megan Savage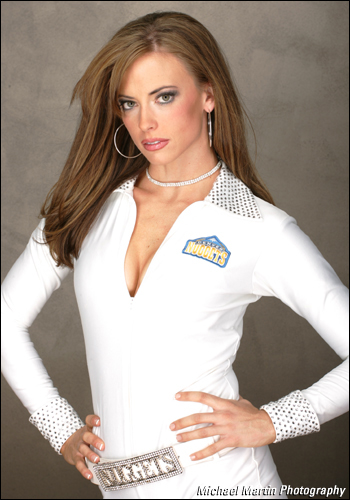 Megan has established herself as one of Denver's top professional dancers. With roots as an NFL Cheerleader in Kansas City, Megan launched her professional career in Denver as a dancer for the NBA. She performed for the Nuggets for two seasons, including the squad's international show team and performances with Coolio, McHammer, Otis Day, and others. Megan joined the RockStarz and soon became director of this exclusive performance group comprised of top pro cheer and dance alumnae. Prior to dancing in professional sports, Megan was a Universal Dance Association Head instructor for five years and a judge for the highly recognized UDA ESPN high school/collegiate nationals. As a former Kansas State University Classy Cat she performed at the Fiesta Bowl, Cotton Bowl, Alamo Bowl, Holiday Bowl, and competed nationally at NDA collegiate competition. Megan received her BS in Elementary Education in 2002 and currently teaches first grade; she is currently completing her master's in Curriculum Instruction.
When & Where

Mountainside Fitness

Denver, CO 80234


Saturday, March 26, 2011 from 12:00 PM to 5:00 PM (CDT)
Add to my calendar
Organizer
Going Pro Entertainment
www.goingproentertainment.com
www.facebook.com/goingproentertainment
Going Pro Entertainment is the premier resource for professional cheerleading and dance services. Developed by pro dancers from various United States sports leagues, Going Pro provides choreography, training and consulting for performers, with special emphasis on college, semi-pro and professional teams. Instructors and consultants are located nationwide and include elite current and alumni performers, choreographers and directors from the NBA and NFL. 
Please Note: Going Pro Entertainment is not directly affiliated with any professional sports league, team, cheerleading or dance squad. Audition candidates are advised to follow proper audition procedures in accordance to the official team website and training program.
Denver Pro Dance Convention - Going Pro Entertainment