DENVER--Energy Healing with Master Healer, Clardy Malugen

Friday, April 10, 2015 from 7:30 PM to 9:00 PM (MDT)
Event Details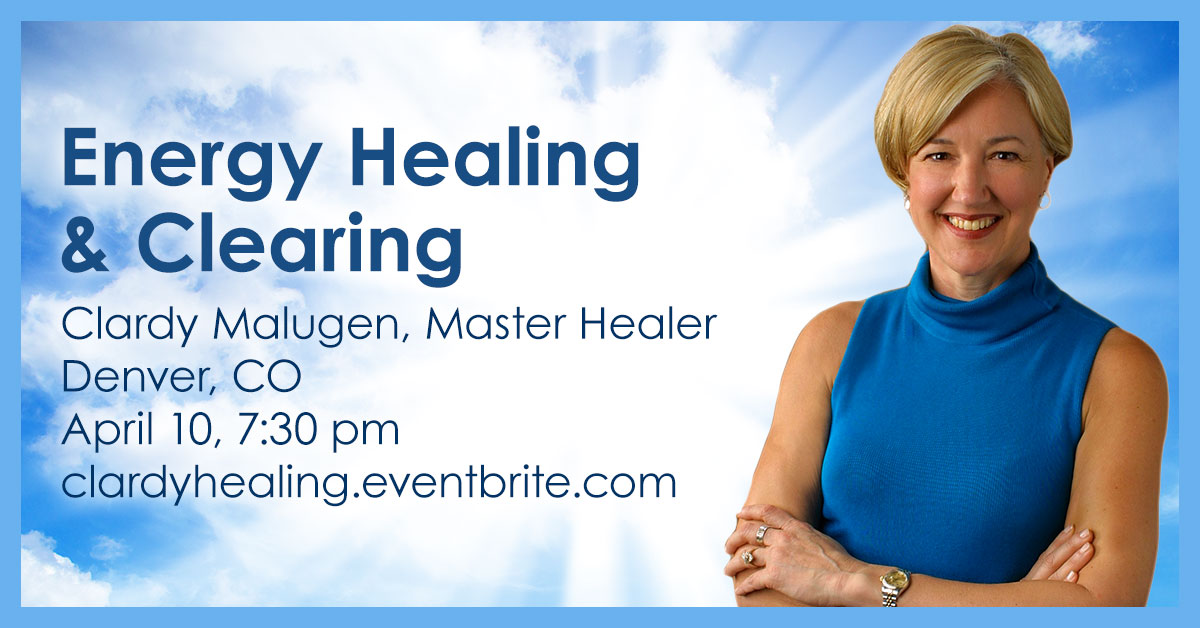 READY TO RELEASE YOUR BLOCKS???
 
Transformational Healing Event   
Experience the remarkable gifts of author and master healer, Clardy Malugen. Internationally-known for instantaneous release of physical and emotional blocks, programming, patterns, & trauma. Clardy will be offering individual sessions in the group setting. Tickets for the individual sessions are $100. Location details will be emailed upon registration. Space is limited. TIckets not available at the door. Sign-up/more info: healing@clardym.com or 407-644-8833. 
 
I work with energy and I believe in miracles.  The majority of my clients experience powerful spontaneous energy shifts that can be dramatically life-changing.   

If you are ready to think outside of the box, I'd be delighted to help you release blocks and achieve peak performance in every area of your life.    –Clardy Malugen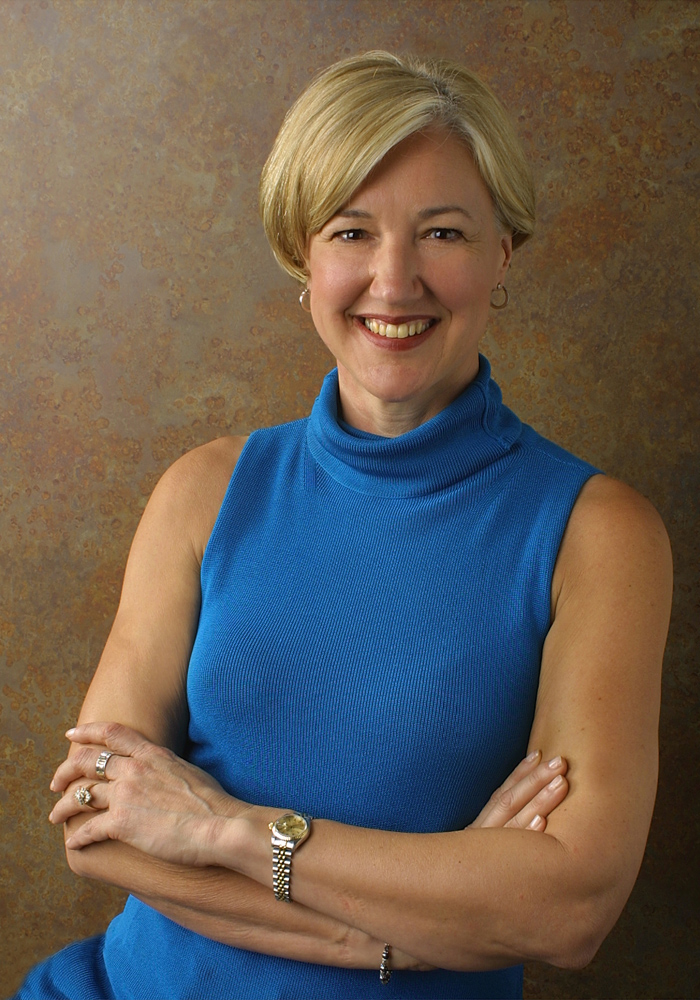 ABOUT CLARDY:
Clardy Malugen, MA, MFA, author of "Let's Manifest Miracles!", is a uniquely-gifted spiritual teacher and a master of transdimensional enery frequencies. Her remarkable work has astonished international physicists and medical professionals while profoundly transforming the lives of thousands of individuals across the globe.
Truly a master at "block-busting", Clardy is convinced that the path to true enlightenment lies in the release of old unconscious patterns and energy blocks. During her life-changing intensives and online classes, Clardy works energetically to facilitate the spontaneous release of physical and emotional blocks, while also delivering laser-like insights and cutting-edge transformational tools. Her work leads her clients to merge with what she calls their "innate magnificence", an energy state where they can easily manifest joyful, balanced, miraculous lives. 
Although she makes no promises regarding specific results, her energy work has been credited with healing many deep-seated emotional traumas, as well as physical disorders such as fibromyalgia, Lyme Disease, IBS, candida, herniated disks, rotator cuff injuries, knee and neck injuries, pneumonia, bronchitis, smoking addiction, and many others.
Formerly the CEO of a multi-million dollar bi-coastal entertainment corporation, Clardy has also acted as a writer, director, and creative consultant to Fortune 500 Companies such as Walt Disney Imagineering, Guthy-Renker, Inc., NBC Television, Disney Cruise Line, and General Electric, among others.  Her work has been featured in many publications such as The Los Angeles Times, USA Today, Whole Life Times, and on Entertainment Tonight and MTV.
Clardy currently resides in Orlando, FL with her two sons.

********** 
Clardy's Energy Work
What's it all about?

As with most gifted individuals who work with energy to create change, Clardy's energy modality is unique to her. She was a highly intuitive child who naturally began exploring her gifts and abilities from a very early age.  As an empath with a unique sensitivity to personal energy fields, Clardy is able to assist individuals with releasing blocks that may be causing stress, distress, or physical health issues.  Although not a doctor or medical practitioner of any kind, Clardy believes in the original definition of healing: "To make whole". Her work with transdimensional energy  frequencies, often termed "magical" and "indescribable" by her clients, assists people to let go of energetic blocks that are stopping their own energy flow, thereby clearing the way for powerful self-healing.
Her unique gift, which works equally well at a distance, can be experienced during both in-person andteleseminar events. She is also available on a very limited basis for private consultations via Skype.
 Contact:  clardy@clardym.com             407-644-8833
 ******
Clardy Malugen is monumentally talented.  Grab any opportunity that you have to work with her—it will be life changing in ways that you can't even imagine.-- Lance Avery Morgan, Publisher, Brilliant Magazine,  Austin, TX 
You truly have to experience Clardy Malugen's work to believe it.  It's that cutting-edge! --Maryanne Bennett, Financial Consultant, Orlando, FL 
Clardy Malugen is an angel.  Her work is unlike anything that I had ever seen or heard about.   If you ever have an opportunity to experience her work, you need to grab it with both hands.  She is fantastic. --John Leftly, Owner, Frenchie's Jetski Services, Longwood, FL. 
Clardy Malugen's work will knock your socks off.  You need to experience it for yourself.  It could change your life.  --Kellie Ffrench, PhD, Winter Park, FL 
Clardy is truly brilliant and her work is priceless.  If you have the opportunity to work with her, just do it!  No matter what it costs, no matter how far you have to travel!  Your life will be transformed; mine was!" -- Jim Shimkus, Melbourne, FL
Clardy Malugen has a gift that is utterly mind-boggling.  This is completely life-changing for me.  If you have the opportunity do a session with her, you will be blown away by the results. –Alex Stelzner, Audio Specialist, Walt Disney Entertainment, Orlando, FL
Clardy Malugen is very gifted and very unique.  She is highly connected to a higher power and is a conduit for that energy.  After working with Clardy, I am clear, calm, and at ease.  I couldn't recommend her more highly.  --Heather Ann Havenwood, President, Double Diamond Media, Austin,TX
In a recent session with Clardy Malugen (my first) I felt an energy transfer that radically shifted something in me.  I can't really describe it, but I feel like I've been "rebooted". -- Mary Yeager, Financial Services, New York, NY
Clardy has an amazing gift. –Ginger Robinson, Orlando, FL
When & Where

Embassy Suites--Denver Southeast
7525 East Hampden Avenue
Denver, CO 80231


Friday, April 10, 2015 from 7:30 PM to 9:00 PM (MDT)
Add to my calendar
Organizer
Clardy Malugen
Clardy Malugen, MA, MFA, author of "Let's Manifest Miracles!" and creator of the Magnificence Project, specializes in helping people to create joyful, abundant, passionate lives that are brimming with perfect health and vitality. Ms. Malugen is recognized internationally as one of today's most gifted master healers and medical intuitives. Her powerful set of tools, including her unique system for identifying and eliminating unconscious behavior patterns, helps facilitate immediate, permanent personal transformation and expansion. An expert in transdimensional energy frequencies, Clardy works with leaders in the fields of business, entertainment, politics, professional sports, publishing, medicine, and self-empowerment to raise levels of consciousness in their own lives and in the lives of the organizations and tribes that they influence. Her speeches, workshops, online courses, audio meditations, group healing events, and private sessions are credited with transforming the lives of thousands of individuals worldwide. 
DENVER--Energy Healing with Master Healer, Clardy Malugen