Description
Master the Art of Data Science & Cognitive Computing
Start your data science and cognitive business journey by learning more about cognitive solutions like Watson and the IBM Bluemix Cloud platform!
Join a community of data scientists and application builders for an amazing 3 days of learning and data innovation. Whether you've been a data scientist for years, or whether you are just getting started, this is the forum to engage with industry leaders from leading research institutes such as NASA, to level up your application building skills.
Participate in tutorials taught by leading-technology instructors, focusing on a suite of data engineering and cognitive computing skills in the areas of data wrangling, application building with Watson APIs, and other cognitive solutions to reimagine your workflow.
You and your team of fellow community of developers will be able to apply what you've learned towards building a working application to showcase at the end of the 3-day event.
Start Transforming Your Business
Build super-powered data products
Use the best of open source tooling with IBM innovation
Solve your toughest data challenges with the best tools and the latest expertise in a social environment built by data scientists
Who should be there?
If you work in one of the following areas, this is a must-attend event:
Data Science
Data Engineering
Cloud Computing
Machine Learning
Data Strategy
Enterprise Data Management
Information Technology
Big Data
Data Analytics
Open Data
Agenda
Friday - Kickoff Party and Happy Hour!
6:00p - 6:45p: Check-in & Networking
6:45p - 7:15p: Keynote
7:15p - 7:30p: Networking, Computer Setup (be sure to bring your laptop, fully charged!)
7:30p - 8:45p: Teams Assemble & Networking
8:45p - 9:00p: Closing Remarks


Saturday
8:30a - 9:00a - Check-in and Breakfast
9:00a - 9:20a - Welcoming Remarks
9:30a - 11:30a - Tutorial + Lab on IBM Watson
11:30a - 12:30p - Lunch Break
12:30p - 2:30p - Tutorial + Lab on IBM Bluemix
2:30p - 6:30p - Project Challenge + Teams Assemble + Build
6:30p - 7:00p - Closing remarks


Sunday
8:30a - 9:00a - Check-in and Breakfast
9:00a - 1:00p - Build
1:00p - 2:00p - Lunch Break
2:00p - 3:00p - Project Showcase


Keynote: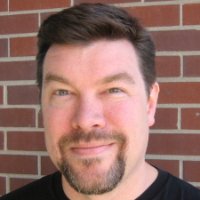 Joe Hildebrand
Director of Engineering at Mozilla
As the Director of Engineering at Mozilla, Joe leads the Firefox Browser Engineering team in Denver, CO. During his previous role as a Distinguished Engineer at Cisco Systems, Joe was part of the Corporate Technology Group in the Office of the CTO, participating in the formation of corporate-wide and Internet-wide technology strategy. Joe has also held the role of Chief Architect for Cisco's cloud collaboration applications group, including WebEx Meetings, Social, Messenger, and related products. Joe has held roles as part of an executive management team, responsible for the technical direction of a highly-scalable multiprotocol
instant messaging software product with various storage back-ends.
About our Sponsors
Platinum Sponsor:

Master the art of data science with IBM Data Science Experience
Solve your toughest data challenges with the best tools and the latest expertise in a social environment built by data scientists. Get more information and sign up for your 30 day free-trial here: https://datascience.ibm.com
Premier Beer Sponsor:

Premier Wine Sponsor: