Description

The Denver-Boulder Tech Census is a national media and data initiative to shine a bright spotlight on what's great about Denver-Boulder tech.
Scale-up tech entrepreneurs, investors, ecosystem builders and partners are all welcome to come out and represent Denver-Boulder to the national tech community. We know you have much to say and much to be proud of.
This exclusive event is happening on Tuesday, June 5, starting at 5:30pm at Industrious Denver. But first, we need to thank our Denver-Boulder chapter founding partner and sponsor for making this event possible.
THANK YOU TO OUR LAUNCH SPONSOR AND DENVER-BOULDER CHAPTER FOUNDING PARTNER
---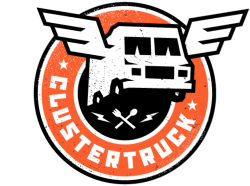 WHY ARE YOU INVITED?
---
Because you are a tech leader in the Denver-Boulder region and we want to share your story. At the event, we will be conducting interviews with those of you who are interested. Quotes from the interviews will be mentioned in the Tech Census Report and get you some free press for your company/organization. Details below.
INTRODUCING THE DENVER-BOULDER TECH CENSUS
---
The US Tech Census is a national research initiative to identify key data about emerging tech ecosystems between the coasts. The project gives emerging tech hubs new data about their ecosystem to hone-in on their strengths, make improvements and build connections among nearby cities to take on Silicon Valley.
The Denver-Boulder Tech Census will measure data on the vibrancy of the local tech community including startup growth, local capital investment, workforce talent, and more.
PANEL: THE STATE OF TECH IN DENVER-BOULDER
---
To showcase the best in tech + innovation in the Denver-Boulder region, we're bringing in different voices from entrepreneurs, investors and community builders in the local tech ecosystem to share their perspectives.
Moderator: Chris Baggott | Co-Founder and CEO, ClusterTruck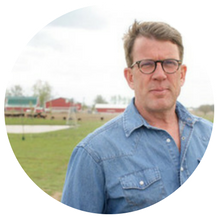 Farmer, entrepreneur, and investor Chris Baggott launched ClusterTruck in 2015 and since then, the food-tech startup has taken the food delivery scene by storm. Before ClusterTruck, Baggott co-founded marketing tech juggernaught, ExactTarget. The company was acquired for $2.5 billion by Salesforce in 2013; an acquisition that changed the Indy tech landscape forever. Baggott also co-founded Compendium, which sold to Oracle that same year. He's launched a livestock operation called Tyner Pond Farm, a distribution operation called Husk LLC and a farm-to-table restaurant called The Mug.
Panelist: Joe Thurman | CEO, Jobber Group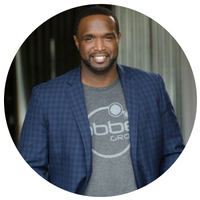 Joe's passion for technology, entrepreneurship and helping companies succeed has driven him to build several ventures, working with companies ranging from startup to Fortune100 over the last decade. He's the CEO of Jobber Group and JobberTechTalk, and he serves on the Board of Directors at Colorado Technology Association, is a Board Member at A+ Denver and serves as an Executive Advisor for CXO.org.
Panelist: Emilie Kintner | General Manager, Galvanize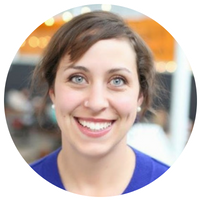 Having spent 10 years working for cultural non-profits prior to joining Galvanize, Emilie was no stranger to education, community and operations. Emilie was one of the earliest employees at Galvanize in 2014 and has seen lots of change and scale, including her own journey from campus leadership & launch of several campuses. Emilie is now in the more sustainable role of General Manager for one market, which is also her home, Boulder, CO. As a lifelong learner Emilie is passionate about the work Galvanize is doing to provide opportunities for individuals and small growing web & mobile app companies achieve their dreams.
Panelist: Dr. Virginia Santy| Founder and CEO, Executive Suite Communication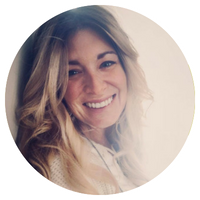 Virginia is the founder and CEO at Executive Suite Communication, a strategic communication firm that guides Fortune 500 companies, mid-size businesses and C-level executives on thought leadership and communication strategies. She is also the co-founder of Women in Kind, a full-service co-working community for women, and founder and Editor in Chief of The Broadview Denver, an online publication for women. Virginia received her doctorate in strategic communication and women's studies from UC-Boulder and her research on women, leadership, and work is published in a range of academic and professional outlets.
Panelist: Rich Maloy | Venture Partner, SpringTime Ventures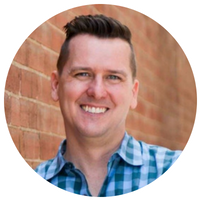 Rich's mission is to transform the world through innovation and entrepreneurship. His first career was in corporate finance, his second in sales, and startups are his third career. He's engaged with thousands of startups in his work as a community leader and as the North America Manager for IBM and SoftLayer's startup programs. Rich is currently managing venture operations at SpringTime Ventures.
Panelist: John Ramey | Serial Entrepreneur, Investor, Innovation Design Consultant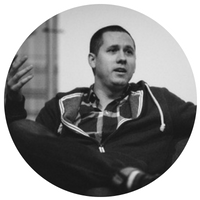 Serial entrepreneur John Ramey started three successful businesses before he turned 25, launching from there into more daring (and rewarding) ventures. As founder and CEO of Silicon Valley startup iSocket, Ramey received credit for creating an $8 billion market segment in online advertising. He also guided the company to a successful exit (acquired by Rubicon Project). In 2009, he was recognized as the youngest entrepreneur in the world to raise a VC round. Ramey has been recognized as one of the nation's top entrepreneurs under 30 by the U.S. Chamber of Commerce, and him serving as innovation advisor to the White House and Pentagon.
OUR HOST FOR THE NIGHT
---


Matt Hunckler | Entrepreneur, international speaker, and CEO of Powderkeg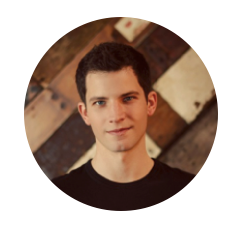 Matt Hunckler is an entrepreneur, international speaker, emcee, podcast host, and CEO of Powderkeg.
Matt has grown Powderkeg into a community of more than 10,000 tech entrepreneurs, developers and investors building high-growth tech ventures around the world in areas outside of Silicon Valley. This platform connects its members to a suite of resources including high-energy events, exposure, and education. Powderkeg founders have collectively raised more than $500 million in capital and are disrupting industries, creating wealth, and changing the world from areas beyond Silicon Valley.
THE AGENDA
---
As always, there will be plenty of time to connect with the community. Here's the agenda:
5:30 PM — Doors open: general networking
6:00 PM — Intro about Denver Tech Census and Powderkeg
6:15 PM — Panel: The State of Tech in Denver
7:00 PM — Breakout interviews, media, and networking
8:00 PM — Wrap-up and close
LOCAL FOOD AND DRINK
---
Think we'd let you go hungry? We got you. Get your fill from our local partner ClusterTruck, who will deliver something tasty off its creative, constantly evolving menus!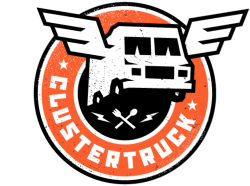 MADE POSSIBLE BY OUR AMAZING SPONSORS
---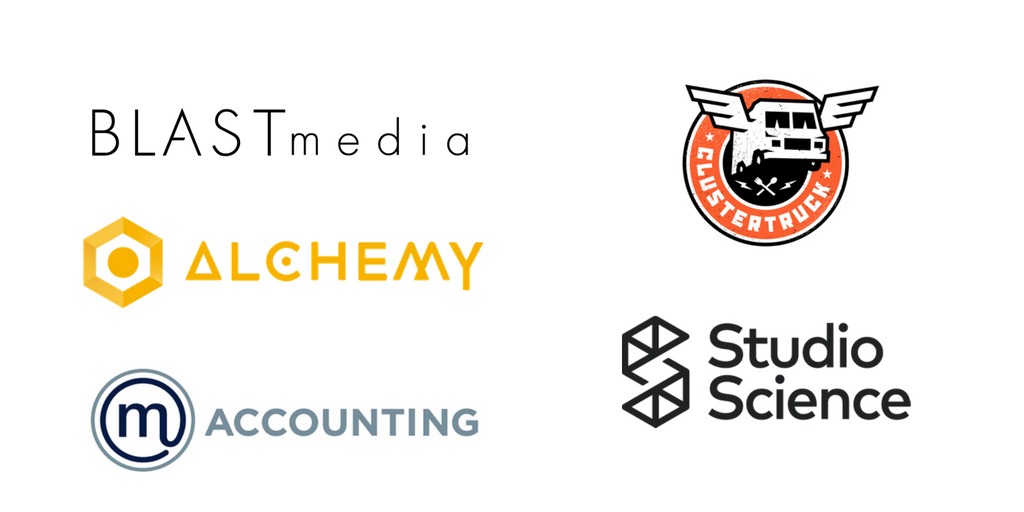 Organizer of Denver-Boulder Tech Census Launch
Local communities with global reach for tech entrepreneurs, investors, and professionals.
With more than 10,000 active members, Powderkeg helps high-growth tech ventures connect with the resources they need to grow and scale in areas beyond Silicon Valley. Our Powderkeg Member Platform connects you with a suite of resources to help you play smart, take the next step on your journey, and make a bigger impact.
Come to connect. Leave inspired.
You'll find experts and others just like you at our local events and global livestreams. From intimate, invite-only experiences to high-profile productions that reach thousands, our events educate and inspire.
Powderkeg Product Share gives our members the power to attract more users and customers while getting invaluable feedback from the community. Our growing directory of free and discounted tools will equip you with the right software, equipment, and services at member-only prices.  
Amplify your reach.
Accelerate your business and personal growth with access to millions through our media network. Our publication and podcast at Powderkeg.com feature the stories of some of the country's most exciting high-growth tech companies and we reach tens of thousands of weekly readers thanks, in part, to our global media partners. 
Cut through the noise.
Our curated and comprehensive Member Platform will help connect you with right people at the right time. Powderkeg Guides technology empowers you to share your talent, get live answers to your toughest business questions, and gain valuable connections so you can thrive with the best.