Description
Coming to Denver Colorado in February, this two day Bachata Intensive workshop will be taught by Carlos Cinta, Edwin M. Ferreras, and Adam Taub, and will feature classes in Bachata Partnerwork, footwork, musicality, culture, along with Bolero and Merengue. I (Adam) am very excited to have Carlos and Edwin back in Denver offering their incredible content and energy to us! This is going to be great and a very inspiring event, suitable for those new to Bachata but also with content highly challenging for more experienced Bachata dancers. We welcome everyone! Unfortunately, Daniela, one of our teaching team members will not be able to travel to Denver during this date and we will miss her greatly. To help us pick up the slack I have invited Edwin's mom, Isora Madrigal aka "BachaMami", to help us out. She, like Edwin is from San Pedro in the DR, and now lives in NYC. The workshop will be hosted at La Rumba in Denver and the event will include Pre and closing parties there. Participants have the option to only attend one day of workshops although it is highly encouraged that you participate in both days. You do not need a partner to participate, we will rotate through the workshop. But please bring water and snacks, with comfortable shoes and clothes so you can keep energy throughout the event. I offer EARLYBIRD specials if you buy online early. The online prices will go up as the event approaches and will also go up at the door. Please check out the schedule below for the event specifics.
Friday Feb. 19th - Pre Party Club crawl at La Rumba and Opal! 10pm-1:30am Free pass to LA Rumba on Friday w/ workshop pass! At La Rumba DJ Ale and guest DJ Carlos Cinta will be playing the best Bachata, Merengue, Salsa, Cumbia, and Reggaeton. Then at Opal DJ RJ and DJ Juan Carlos will be doing a special Vinyl night full of Bachata and Salsa.

Saturday Feb. 20th

Workshops 1pm-6pm
1pm-2pm- "Bolero to Early Bachata" w/ Edwin & Isora
2pm-3pm- "Bachata Roots and Essence" Updated Multi Media Presentation with lots of new content w/ Adam
3 pm-4pm- "Caribbean Movement: Baby Got Back" w/Carlos
4pm-5pm- "Bachata lead and follow challenging floor movement and rotations" w/ Edwin
5pm-6pm- Bachata "Instrumentology" Musicality class w/ Carlos

Sunday Feb. 21st
Workshops 1pm-6pm
1pm-2pm- "Merengue Dominican Roots"- w/ Edwin and Adam

2pm-3pm- Bachata "Interpretology" with Carlos

3pm-4pm-"Bachata Footwork and Lead/Follow in the DR Multi Media presentation and Dance Class" w/ Adam

4pm-5pm- "Bachata Shines, How to use them social dancing" - Advanced concepts w/ Edwin

5pm-6pm- "Social Dance Experience" w/ Edwin, Carlos, and Adam

Sunday Night- Closing party at LA Rumba 9pm-12:30 $2 off entrance with workshop pass. DJ Nelson will be playing great Salsa and Bachata and we will enjoying social dancing with you all.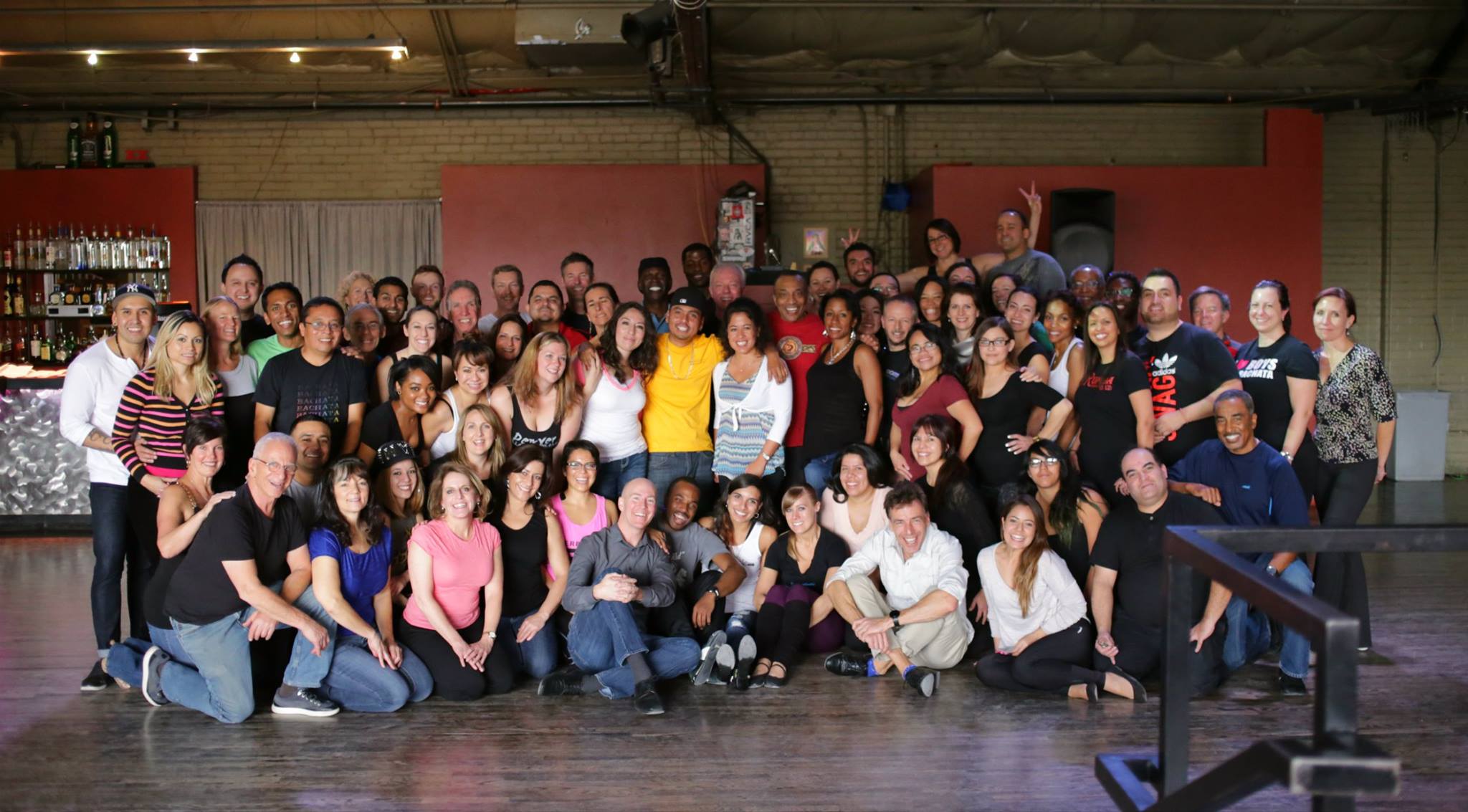 Denver Workshop Photo of previous Edwin and Daniela event