Dental Health Check - HPV and Oral Cancer

Monday, July 29, 2013 from 12:00 PM to 1:00 PM (CDT)
Event Details
Dental Health Check - Live Webcast with Dr. Linda Niessen & Dr. John Wright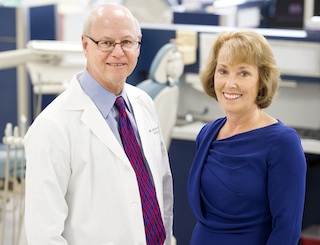 A decade ago, oral cancer was mainly associated with tobacco and alcohol users, but now the sexually transferred human papilloma virus has replaced tobacco as the number one cause of all new cases of oral cancer. Approximately 37,000 Americans will receive this cancer diagnosis in 2013. 
Texas A&M University Baylor College of Dentistry invites you to go inside the mouth as dentist and oral pathologist Dr. John Wright discusses the human papilloma virus and oral cancer during a live webcast of Dental Health Check Monday, July 29, at noon. Fellow dentist Dr. Linda Niessen will host the live hour-long event allowing viewers to ask questions, find out who is most at-risk and increase their awareness of these diseases.
Join the discussion on July 29 at noon (CDT). Please check your time zone information to be sure of the correct time zone in your part of the world.
Access is free, but you must register for the live event.
For Dental Professionals, and Dentists seeking CE credit: Professional Registration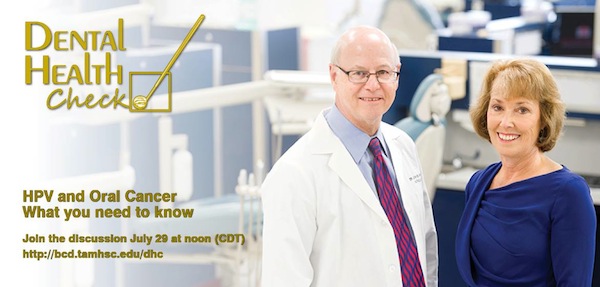 Organizer
Contact: Lori Dees
Email: ldees@bcd.tamhsc.edu