Dennis Stroughmatt et L'Esprit Creole

Friday, May 2, 2014 from 8:00 PM to 10:30 PM (CDT)
Event Details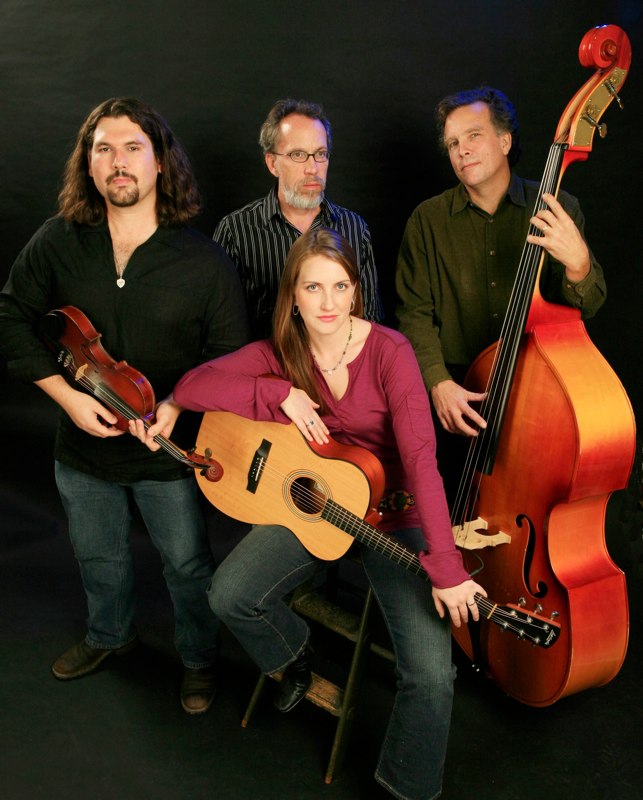 In the Heart of North America is a story that remains to be told, the story of the French Creoles who settled in southern Illinois over three hundred years ago. Along the Wabash and Mississippi River corridors, today they remain with their songs, stories and language, and one music group continues to carry the torch of this enduring culture ...
Dennis Stroughmatt et l'Esprit Creole.
Born and raised in southeastern Illinois, Dennis Stroughmatt is an authority on French Creole music, traditions, and culture of "Upper Louisiana," ( Illinois,  Missouri and Louisiana Purchase area. )  First introduced to local French music as a teenager in Indiana, Dennis later moved to southeast Missouri and spent over three years studying and learning to speak Illinois Creole French, play the fiddle, and sing many of the traditional songs that have permeated the region for over three hundred years. He would also go on to live, work, and play music in the "Cajun country" of Louisiana and study in Quebec, thus completing the circle of French culture in North America. 
A medley of music, language, stories, and culture secreted away in the Missouri Ozarks now has a voice. Dennis Stroughmatt et l'Esprit Creole are its passionate ambassadors, expanding interest in a region that has been, in many ways, ignored by the history books. What many have considered to be long lost is alive and kicking. It'll make your soul jump, your head spin, and your heart glad to know that it is still here. As they say in the hills, "On est toujours icitte: We are still here!"
Summer 2012 saw a groundswell of "discovery" for the music of Dennis Stroughmatt et l'Esprit Creole. Recognizing Dennis's work in learning and preserving the music and language of the Creole French communities around Old Mines and Ste. Genevieve, Missouri, Dennis and his band traveled to Washington DC, to perform in:
The Homegrown Concert Series (American Folklife Center at the Library of Congress)

The Smithsonian Folklife Festival

Old Songs Festival, New York

The Kennedy Center Millennium Stage

Keynote: AATF American Association of Teachers of French, National Conference
See the  video from the Kennedy Center: http://www.kennedy-center.org/explorer/videos/?id=M5070
When & Where

Otherlands Coffee Bar
641 S Cooper St
Memphis, TN 38104


Friday, May 2, 2014 from 8:00 PM to 10:30 PM (CDT)
Add to my calendar
Organizer
MAMA is a non-profit organization that promotes the preservation and performance of acoustic and folk music.
At our concerts, you will find national and international touring musicians playing everything from blues, old time, jazz, and folk music to Celtic, Latin, and a broad range of other styles.
http://mamamusic.org/