Denis Matsuev in Denver

Tuesday, October 18, 2016 from 8:00 PM to 11:00 PM (MDT)
Who's Going

Loading your connections...
3 of your friends are going.
Share it to get more people on board!
Share

Sara Haughty
San Francisco, California

Luke Picard
London, United Kingdom

Rick Vespucio
Florence, Italy
Event Details
DENIS MATSUEV, PIANO RECITAL

Ever since his triumphant victory at the 1998 Internation Tchaikovsky Competition in Moscow, Denis Matsuev has been winning acclaim from critics and audiences alike for his combination of stunning virtuosity and clear artistic identity. You shouldn't dare miss a Denis Matsuev recital. Audiences have gone wide-eyed for his "epic technique...superhuman speed, power, and agility" (The Boston Globe). Don't miss the great "virtuoso in the tradition of Gilels, Richter, and Horowitz" (Los Angeles Times) when he comes to Denver for the first time with the program of works by Beethoven, Schumann, Liszt, Tchaikovsky, and Prokofiev. 

Program:
Beethoven Sonata No. 31 in A flat major, op. 100
Schumann Sinfonische Etuden Op. 13 
Liszt Mephisto Waltz S.514
Tchaikovsky Meditation Op. 70 No. 5
Prokofiev Sonata No. 7 Op. 83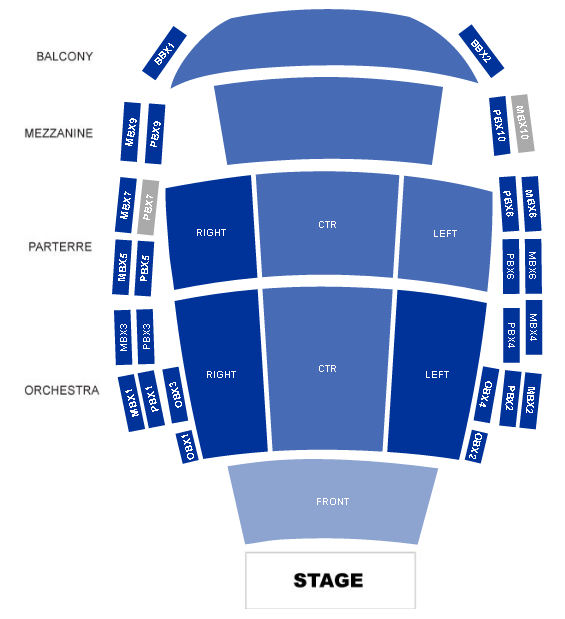 Maestro Artist Management представляет
ДЕНИС МАЦУЕВ, ФОРТЕПИАНО 18 Октября, 2016 г. в 8 вечера Gates Concert Hall, Newman Center
Музыкант-виртуоз Денис Мацуев, величайший пианист современности — только один сольный концерт в Денвере! Пианист-виртуоз Денис Мацуев — редкий пример классического музыканта, признанного не только в узких кругах специалистов, но и всеми любителями музыки. Денис Мацуев, глубоко укорененный в русской традиции пианизма, вызывает у публики эмоции, на которые способны спровоцировать только рок-звезды. Он – феномен, доказывающий, что может сочетать виртуозность с подлинным чувством стиля, эстетикой и артистизмом. Техника его игры вызывает восхищениеи захватывает дух! Он кружит ноты в беспрестанном музыкальном фейерверке…
Денис Мацуев играет в Букингемском дворце, получает поздравления лично от Эндрю Ллойда Уэббера и путешествует по миру с настройщиком рояля, который до того служил у Святослава Рихтера. Он официальное лицо концерна Yamaha и художественный руководитель нескольких международных фестивалей. Настоящая страсть музыканта — джаз. Он с удовольствием сочиняет джазовые композиции и великолепно импровизирует на любые темы.
Сегодня Денис Мацуев непременный участник крупнейших музыкальных фестивалей, солист ведущих симфонических оркестров мира. Тесные творческие контакты связывают Дениса Мацуева с выдающимися дирижерами современности – такими, как: Валерий Гергиев, Юрий Темирканов, Марис Янсонс, Зубин Мета, Курт Мазур, Пааво Ярви, Антонио Паппано, Шарль Дютуа, Алан Гилберт, Владимир Федосеев, Юрий Башмет, Михаил Плетнев, ЮрийСимонов, Владимир Спиваков, Леонард Слаткин, Иван Фишер, Семен Бычков, Джанандреа Нозеда, Мюнг — Вун Чунг, Юкка-Пекка Сарасте, Манфред Хонэк и многими другими.
Он – любимец величайшего дирижера современности Зубина Мета, по личному приглашению которого примет участие в качестве солиста в Юбилейных концертах в Тель-Авиве и Бомбее в 2016 году в честь 80-летия маэстро. Он дает более 150 концертов в год в самых престижных залах мира, таких как: Карнеги-холл в Нью-Йорке, Альберт-холл и Royal Festival Hall в Лондоне, «Мьюзикферайн» в Вене, «Елисейские поля» и театр «Шатле» в Париже, «Концертгебау» в Амстердаме, Национальный театр в Рио-де-Жанейро,
Берлинская филармония, Большой зал консерватории и Концертный зал им. Чайковского в Москве и др.
В 2010 году Нью-Йоркский филармонический оркестр представил публике свой 15.000-й концерт — рубеж, который не удавалось преодолеть ни одному из существующих симфонических оркестров мира. Именно Денис Мацуев был приглашен в качестве солиста. «Феномен Дениса Мацуева — яркое и беспрецедентное доказательство уникального явления в истории мировой культуры», — BBC Music Magazine.
Народный артист России, лауреат Конкурса им. П.И. Чайковского и премии Д. Шостаковича, лауреат Государственной премии РФ, Посол доброй воли Юнеско, арт-директор фонда С. Рахманинова — желанный гость центральных залов мира, постоянный солист ведущих симфонических оркестров мира — Денис Мацуев — впервые выступит с сольными концертом в Денвере! В программе концерта в Gates Concert Hall, Newman Center прозвучат произведения Чайковского, Бетховена, Шумана, Листа, и Прокофьева, а на бис маэстро может приятно удивить поклонников специально подготовленными сюрпризами!


When & Where

NEWMAN CENTER
2344 E. Iliff Ave
Denver, CO 80208


Tuesday, October 18, 2016 from 8:00 PM to 11:00 PM (MDT)
Add to my calendar