A DENIM & WHITE AFFAIR featuring RICARDO DRUE * Saturday July 17th * 6pm-11pm. at 927 EVENTS
About this event
A DENIM & WHITE AFFAIR featuring RICARDO DRUE Saturday July 17th * 6pm-11pm. Food on sale, Table and Bottle specials, a Cash Bar is also available. Classy Atmosphere, and Festive Entertainment. At 927 EVENTS 927 West Forsyth, Jacksonville FL 32204. A DENIM & WHITE AFFAIR, join Jacksonville's CHIC, UPSCALE and MATURE crowd expressing JAX to the MAX, mask required 21 plus event. DENIM & WHITE AFFAIR.
Music by a well seasoned cast of DJs ZENERGI and CODE RED for the evening's entertainment. "Doh miss dis fete, because dis fete is yuh home, if yuh not in dis fete yuh HOME SICK, dis fete is like yuh medicine, yuh need ah hit! ."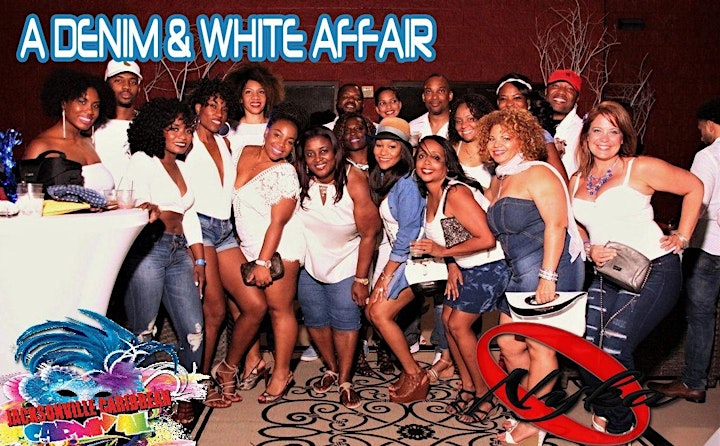 Organizer of DENIM & WHITE Affair featuring RICARDO DRUE
​The Spirit of Carnival Sweeps the First Coast
The  Annual Jacksonville Caribbean Festival brings the beauty and culture of the Caribbean to Jacksonville, Fl. on August 14th, 2021. No trip to the Caribbean this year? No worries!
The Carnival Organization of Jacksonville, Inc. invites you to an exciting four-day staycation right here in Northeast Florida.
From Thursday, August, 12th through Saturday, August 14th, you, your family, and friends can join COOJI, a non-profit organization, as it brings music, dance, food, costumes, and more right to you. With live bands, dee-jays, vendors, local schools, artists, and dozens of volunteers, organizers guarantee that this year's event is a "can't miss!"
www.jacksonvillecarnival.com * facebook.com/jacksonvillecarnival * twitter.com/@jaxcarnical * instagram/@jaxcarnival
(904)465-1989 * 654-6604 * 234-5235 * 504-8820 * 274-9305