Den inneboende Geometrin & Flödet i kroppen för ökad vitalitet

Wednesday, November 14, 2018 from 7:30 PM to 9:00 PM (CET)
Event Details
Våra kroppar är en reflektion av en geometri som genomsyrar allt i Universum, från det lilla till det stora. 
Detta kommer du få lära dig om:
Sacred Geometry –Den geometri som organseriar Universum och allt levande.

Tensgrity –Strukturen & dynamiken i kroppens strukturer och system

Hur du kan arbeta med att främja din inre geometri till ökad flexibilitet, balans och energi effektivtet.

Bio Geometric Integration Kiropraktik –dess

 effekter på hur vår kropp fungerar till att bli mer LevAnde.
Föredraget hålls av Martin Fransson, som även ger en demonstration av Bio Geometric Integration Kiropraktik.
"När vi rör ett segment av ryggraden eller en del av kroppen har vi möjlighet att påverka varje cell i det systemet och med kärnan i den personen. Med hjälp av BGIs holografiska medvetenhet tillåter vi fraktal förståelse och ett vitalistiskt tillvägagångssätt oss att förstå inte bara det, men hur vi introducerar en kraft av något slag till ett system har effekter över hela systemet, inte bara på det segment där kraften appliceras. De flesta typer av vård, vare sig allopatiska eller naturliga, är baserade på föråldrade modeller av biologi och kemi samt en mekanistisk modell av anatomi. Dessa tillvägagångssätt ser bara det synliga och uppfattar det självklara."
Plats Welledge i Gamla stan
OBS -Begränsat antal platser!
För att säkra din plats anmälan via Eventbrite.
"The art of chiropractic is much more than an application of a technique or an introduction of a force. It is a melding of substance and being; of technical precision and heart centered connection. 
In the moment of the adjustment, two become one; a synergistic flow begins toward growth and evolution. 
The power and creativity of nature are unleashed, awakening us to the realization that the adjustment is alive and dynamically in motion."
-Sue Brown, DC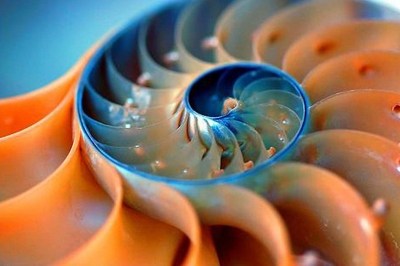 Save This Event
When & Where

Welledge AB
Kornhamnstorg 6
111 27 Gamla stan
Sweden


Wednesday, November 14, 2018 from 7:30 PM to 9:00 PM (CET)
Add to my calendar
Organizer
Martin Fransson grundade Welledge 2005, Ett center för Neurologiskt Baserad Kiropraktik och Neuro- & Biofeedback. Verksam som kiropraktor sen 1996 efter ett år vid Odense Universitet och fyra år vid Anglo European College of Chiropractic.
De flesta söker för stress & smärtproblematik och att i förlängningen utveckla sin hjärna och övriga kroppens potential.
Specialiserad och certifierad i mjuka kiropraktiska tekniker som: 
- BGI (Bio Geometric Integration).
- SOT (Sacro Occipital Technique) 
- NSA (Network Spinal Analysis) 

Jag håller ofta föredrag och kurser ute hos företag och organisationer. 2014 gav jag ut boken "Din hälsokälla är Du". Se på Welledge Academy