Demystifying the Nurtured Heart Approach: Guiding you from Theory to Pract...
Description
Program Description
After a combined 20 years of practicing, teaching, coaching, supervising, training hundreds of staff members, families and organizations, authoring and co-authoring a number of books in the Nurtured Heart Approach®, Sherry Blair and Joe Clem bring you this workshop to optimize you in your practice of the approach. They are both Advanced Trainers in the Approach and have collaborated extensively to bring greater clarity to understand the "how" and "why" of the approach.
This advanced workshop addresses the following challenges that practitioners, parents/caregivers and leadership members deal with:
Misconceptions about the approach

How it is sometimes accidently misused

Oversaturating with the recognitions and why that backfires

Why "Reset" is misunderstood

Why using Values first is key to rule setting

Why expecting parents to learn it and use it as a first strategy is the wrong move

Why organizations fail to successfully implement the approach and actually get their staff to use it

When NOT to use or speak certain recognitions

Why DOING it as opposed to BEING it creates a toxic insincerity

Why expanding with creative and innovative application is needed

How using it as Miracle Grow with other interventions accelerates the process
In the elegance of its simplicity, the Nurtured Heart Approach® is an easy approach to learn and apply particularly with children without high intensity and extreme challenging behavior. Unfortunately, it can backfire if you don't apply it skillfully in crises or adverse situations which leaves some folks disillusioned and unequipped. This workshop empowers you with knowledge and skills to put you in the driver's seat toward sustainable outcomes. ~sherry blair
About the Presenters
"Great presenter" "Dynamic" "Funny" "Knowledgeable" "Genuine" Practical Skill Building" "Practical Skill Building"
Sherry Blair
, MSSW, MA, LCSW, BCPC
Sherry has worked with children and families for over two decades. She is the CEO/Founder of the Sherry Blair Institute for Inspirational Change (SBI) and is a leader in Executive Behavioral Healthcare. She began an in-home program under the umbrella of New Jersey's Wraparound System of Care 13 years ago. She has also served many organizations as a trainer, coach and consultant on various topics. Sherry is one of the first 300 people in the world trained in Positive Psychology under the tutelage of Dr. Martin Seligman, University of Penn. She also is basic, advanced and coach trained in Rational Emotive Behavioral Therapy and was afforded the opportunity to train at the Albert Ellis Institute while Ellis was still alive.
Sherry is an Adjunct Assistant Professor at the University of Southern California Graduate School of Social Work Virtual Academic Center, and a Trainer Consultant for the New Jersey Child Welfare Training Partnership.
The Nurtured Heart Approach® is part of the "brand" at the Sherry Blair Institute. It was introduced to Sherry by her amazing supervisee in 2008 and the change initiative to embrace the approach wholeheartedly within our organization at every level began. Sherry is an Advanced Trainer in the approach and has trained organizations, schools, child study team members, parents, mental health professionals, children and teens. She has served on the Ethics, Research & Global Summit Committees for the Nurtured Heart Approach®. She authored a number of books and the Wikipedia explanation about the approach. She created products and programs that innovatively bring the approach into the lives of the people she serves at home, school, work and play. It is her mission to "nurture the hearts of New Jersey" and beyond.
Joe Clem, MA, LMFT, BCBA-LBA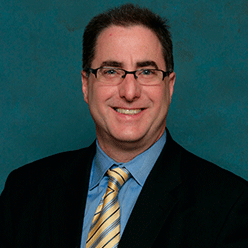 Joe Clem earned a Master's degree in Clinical Psychology with a concentration in Marriage and Family Therapy from Antioch University. He moved to Buffalo, NY and began working with individuals with developmental disabilities. Over 11 years ago, he found the book "Transforming the Difficult Child." The power of the relational nature of the Nurtured Heart Approach (NHA) blended with his solid behavioral foundation had immediate impact.

Joe became a Certified Advanced Trainer in 2009 and re-certified in 2010. In his agency, from 2009 through 2013, with implementation of the approach, a 31% reduction in behavioral incidents was achieved and maintained. Joe also presented at the Inaugural NHA Global Summit in 2011 and was invited to be part of the team to roll out the training of the approach in New Jersey's Promising Path to Success SAMHSA Grant in 2015 to move New Jersey toward non-restraint in residential treatment facilities. Joe consistently trains the NHA methodology in his community and has touched hundreds of people's lives at schools and organizations. He uses the approach with children and families in New York's wraparound system of care.

Joe is licensed as a Marriage and Family Therapist (LMFT) and in Behavior Analysis (BCBA-LBA). Currently Joe holds a psychologist 2 position for the State of New York and maintains a private practice.

For more information and a downloadable flyer go here: or copy and paste this URLhttp://sherryblairinstitute.com/demystifying-nurtured-heart-approach/