Demystifying The L.A. Private Elementary School Admissions Process

Monday, June 4, 2012 from 6:30 PM to 8:30 PM (PDT)
Event Details
Join MomAngeles for an informative and fun evening at Romp
as Christina Simon and Porcha Dodson co-authors of Beyond the Brochure,
and Sandy Eiges of LA School Scout share their expertise
about the private elementary school application process and answer your questions.
Discussion starts promptly at 7:00 pm.
Topics will include:
- Selecting Which Schools To Visit
- The Parent Interview
- Your Child's Visiting/Testing Day
- Letters of Recommendation
- When To Use The Phrase, "if accepted, we will enroll"
- What To Do If Your Child Is Wait-Listed
- Financial Aid 
Brought to You By: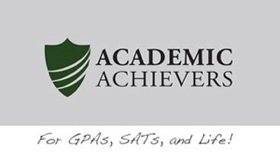 Ask us about our KinderPrep program for kids ages 4 - 6.
KinderPrep is one-on-one tutoring in your home with a trained early education/child development teacher to ensure that your child is kindergarten ready and/or kindergarten enriched. 
About Our Speakers: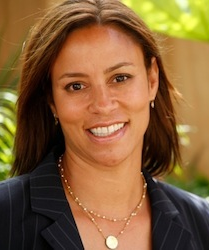 Christina Simon is the co-author of Beyond The Brochure: An Insider's Guide To Private Elementary Schools In Los Angeles. Christina received her bachelor's degree from U.C. Berkeley and a master's degree from U.C.L.A. She is a former vice president at Fleishman-Hillard, a global public relations firm. Christina is the mom of a 3rd grade son and a 5th grade daughter who attend The Willows Community School in Culver City. Christina served as Co-chair of the Willows School Auction in 2007-2008 and was actively involved in the annual fundraising campaign for several years. Christina's daughter attended Montessori Shir-Hashirim preschool in Hollywood. Her son attended preschool at A Children's World on Robertson Blvd. Christina was born and raised in L.A. She currently lives with her husband and children in Coldwater Canyon.www.beyondthebrochurela.com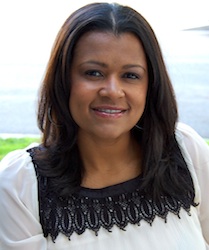 Porcha Dodson is the co-author of Beyond The Brochure: An Insider's Guide To Private Elementary Schools In Los Angeles. Porcha spent 5 years as a teaching partner and director of diversity at the Curtis School in Bel Air, where she also administered admissions testing. Porcha is the founder and president of Project Knapsack, Inc. www.projectknapsack.org, a non-profit organization that partners students in the U.S. with pen pals in Africa and provides school supplies to students in developing countries. www.beyondthebrochurela.com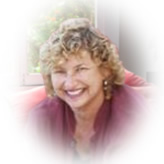 Sandy Eiges holds a Masters in Social Work, and has worked in and around education her entire professional career. She was, at one time, a charter school developer for a start-up Reggio-inspired K-8 school. Sandy was also the charter school developer for YouthBuild Charter School of California, a high school diploma program for out of school/out of work youth, located in Watts, East Los Angeles and El Monte; for which she also served as interim principal. She has a child who attended a Reggio-inspired preschool and who now attends a project-based elementary school. Inspired by her own quest for the right schools for her daughter, and her extensive research into schools in Los Angeles, Sandy started

L.A. School Scout

. 
For the past seven years Sandy has helped families looking for the right fit in preschools, elementary schools, middle and high schools for their children, all over greater L.A. When she's not helping families find the school that's right for them, she's enjoying time at home with her relentlessly curious and brilliantly creative daughter, who is a constant inspiration for the hopes, dreams and ideas that drive her life. L.A. School Scout helps families make informed and thoughtful choices about the schools that will best suit them. Our mission is to promote, encourage and applaud children's enthusiasm for school and learning; take the mystery and anxiety out of the school finding process for parents; and provide families with comprehensive information on all of their educational choices. LA School Scout has helped families gain admission to the following L.A. schools: Berkeley Hall, Buckley, Brawerman, Carlthorp, Echo Horizon, John Thomas Dye, Laurence, New Roads, Pilgrim, PS#1, Seven Arrows, Turning Point, UCLA Lab School, Westland, Westside Neighborhood School, Wildwood and Willows Community School. For more information, visit, 
www.laschoolscout.com
Have questions about Demystifying The L.A. Private Elementary School Admissions Process?
Contact MomAngeles
When & Where

Romp
755 N Highland Ave
Los Angeles, CA 90038


Monday, June 4, 2012 from 6:30 PM to 8:30 PM (PDT)
Add to my calendar