Description
Description
This one-day training program is designed to increase ethics awareness and encourage world wide ethical decision making.

It will help you keep your ethical compass pointing to north around the clock –without sacrificing successful outcomes for yourself or your organization.
The method used to deliver the masterclass is a mixture of presentation, group discussions, and small-group exercises.
Ethical dilemmas examined during the session are drawn from real experiences shared by the participants.
Learning Outcomes:
Understand what ethics is and why it matters.

Recognize the difference between personal and professional ethics.

Be able to answer whose values to follow.

Identify ways to create ethical culture.

Develop practical frameworks for confidently embracing ethical dilemmas.

Using ethics to create long-term value for all stakeholders.
…. and much, much more.
Bottom line: participants will feel more confident about how to make ethical choices.

About the Facilitator: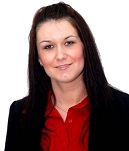 Sanela Osmic is the Founder and Managing Director of Ethical Governance, a coaching company she established to help her clients enhance leadership capacity and improve ethical culture of organizations. She is a Non-Executive Director, lecturer and a certified John Maxwell Coach, Speaker and Trainer. Sanela's interests include ethics, governance, leadership, personal growth, emotional intelligence, human mind and potential. She is passionate about helping others reach their potential by leading from the inside out.