Demystifying Donor Management Systems: How to Pick One and Get Going!
Description
Are you looking to choose a new donor management system? Are you not making the most of the system you currently have? Join Digital Nonprofit Chicago Club and a team of experts from W4Sight as we facilitate a robust conversation around this topic on Tuesday, July 9 at the Forefront office.

Our speakers will address a number of topics, including how to make the software selection process a successful activity that benefits multiple teams at your nonprofit, and what to do with the donor management system once you have a new one. They'll also help identify additional resources within your organization and provide an array of external resources to further assist you in what oftentimes seems like a monumental task.
Special thanks to our July sponsor, The Back Office Cooperative.
Light refreshments will be served. We hope to see you there!
---
SPEAKERS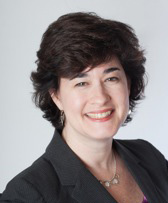 Debbie McCann, Partner
Debbie is an expert in software selection and implementation, and ensures that the tools are always tied to a strong business purpose. She is a seasoned veteran in leading projects from beginning to end – from facilitating the strategic planning to identifying organizational needs and priorities, managing the implementation phase, to transitioning system management and ownership to the client. Debbie has an MA in public policy from the University of Chicago and a bachelor's degree in American history and urban studies from Northwestern University.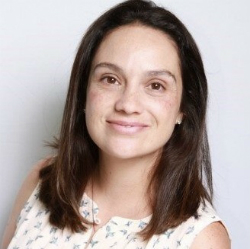 Nicole Hedges, Sr. Consultant
Nicole Hedges is a detail-oriented business, data, and systems analyst with a belief that technology should serve a strong operational purpose. She has led initiatives to select and implement technology solutions for nonprofit and healthcare organizations. She is confident tackling complex organizational challenges, and leading diverse groups of stakeholders toward achieving a common goal. Nicole received a BA from DePaul University and brings 15 years of HigherEd/Nonprofit experience to her projects. Nicole currently holds four Salesforce certifications and two Blackbaud Raiser's Edge certifications.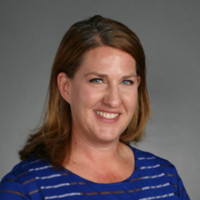 Karen Diener, Consultant
Karen has over 20 years of experience using Raiser's Edge, both as a front-line fundraiser and as a database administrator. She believes strongly that educating users is vital for an organization to work efficiently and use the database as a partner in fundraising. Having seen the outcome of inadequately trained staff, she has taken a particular interest in staff training as well as creation / documentation of policies and procedures. Karen has a BA in Economics and Management from Albion College in Michigan, and an MS in Public Services Management from DePaul University.
---
Thank you to our July Lunch Sponsor: The Back Office Cooperative

The Back Office Cooperative (BOC) was founded in 2008 by a group of Chicago nonprofits who understood the power of creating scale in purchasing. As a social enterprise, BOC seeks to maximize member organization's impact by promoting financial sustainability through expense reduction. Cost reduction is achieved by joining the group purchase programs, or utilizing the specialized procurement services in over 30 individual expense areas. Our proven process reduces expenses by increasing buying power, streamlining vendors, and reducing procurement and supplier management costs. That's more money for your mission!
---
We strive to host inclusive, accessible events that enable all individuals, including individuals with disabilities, to engage fully. To request an accommodation or for inquiries about accessibility, please contact Eva Penar at
evapenar@gmail.com
.