Demystify and Use Your Personal Psychic Powers and Inner Guidance Skills!
Description
To unleash your psychic abilities join us for "The Real You" Orientation Seminar and "Discovering Your New Spiritual (Psychic) Horizons" Technique Workshop
Start tapping your inner psychic wisdom, trusting your inner sensitivity and become your own best channel for self healing and intuitive solutions in your relationships and business ventures!
Experience the facts and big picture of this lifetime on Planet Earth – where you came from, why you are here and where you are going!
● Expand your ability to relax instantaneously in your daily life so you can tune into the energy of your angels/guides at any time for clear inspiration and solutions. Make inner peace a way of life!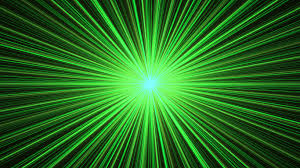 ● Learn practical keys to help you refine your inner light to a frequency that cuts through any tension or negativity in any environment.
● Realize how powerful you are as a receiver and sender of intuitive and healing energy. Find out your ESP strengths and areas of growth.
● Know how to discern more clearly the outside energies that are influencing your decisions - what is really you and what is not!
● Experience the power of being a Clear Channel with unique healing and energy techniques This is the time to join forces with others to share healing energy. It will help you expand your ability to manifest without effort what you NEED and WANT in life. Imagine never doubting your decisions again!
$50 at the door To register for $45 via Paypal, call (505) 514-2766.
"The tools I learned in this valuable program help me confidently know the source of my inspirations, thoughts and feelings. I feel more relaxed and decisive. Life is better both at home and at work!" Beth P, NYC
"I always knew about chills. They are from my angels. I just didn't know how I could bring them on so quickly and feel better immediately. I also had tremendous personal healing from the group techniques." Jeanette L, Albuquerque, NM
For more information, contact Dr. Paul Kellogg at 505-514-2766.