Demos & Cocktails - Women In Tech Edition Pt. 2

Tuesday, May 6, 2014 from 6:30 PM to 9:00 PM (PDT)
Who's Going

Loading your connections...
3 of your friends are going.
Share it to get more people on board!
Share

Sara Haughty
San Francisco, California

Luke Picard
London, United Kingdom

Rick Vespucio
Florence, Italy
Event Details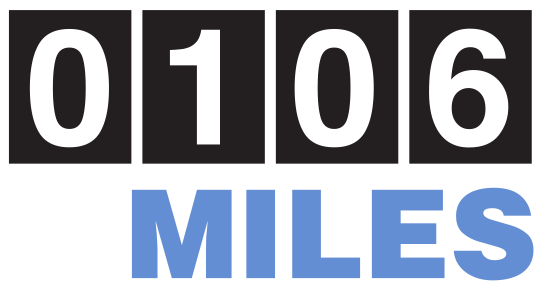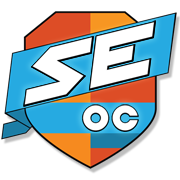 Demos & Cocktails: 
Women In Tech Part 2
#demosandcocktails  #drinkubator
@106miles  @StartupEventsOC
@EurekaOC   #EurekaHUB
106 Miles and Startup Events Orange County, the same folks and collaborative networks who brought you 
Demos & Cocktails - Hardware Tech Edition Powered by TruSpeed and Lyft
Demos and Cocktails - Fall 2013 Edition 
Demos & Cocktails - Summer 2013 Edition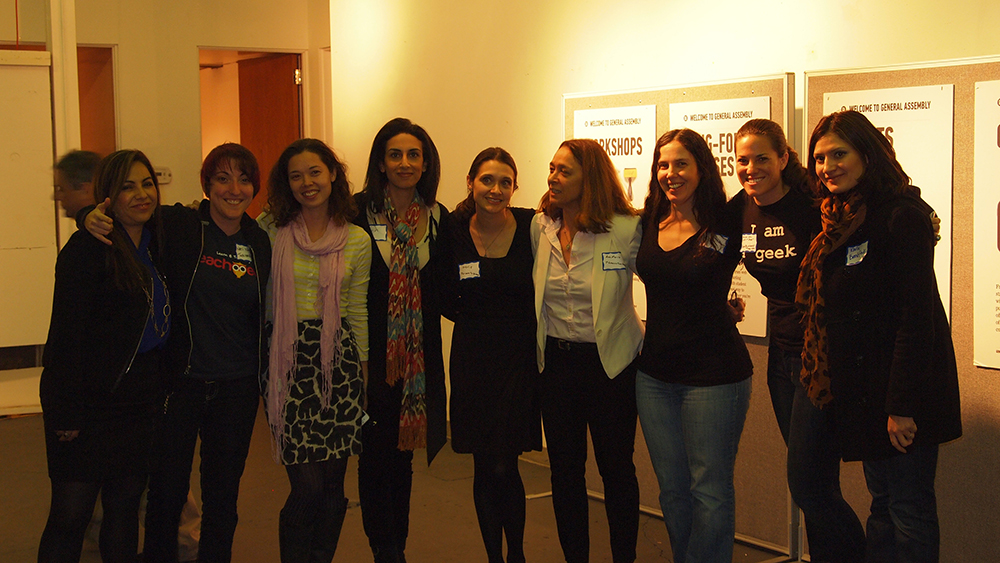 Demos & Cocktails - Women in Tech Part 1 @GA, Feb. 20th, 2013
are back in May for the second installment of Demos & Cocktails - Women In Tech
Please join us at the beatiful Eureka Building between 6:30-9 pm for Happy Hour Beer & Wine Specials and $1 Hors d'oeuvres as we salute SoCal's most innovative Women Founders and Entrepreneurs.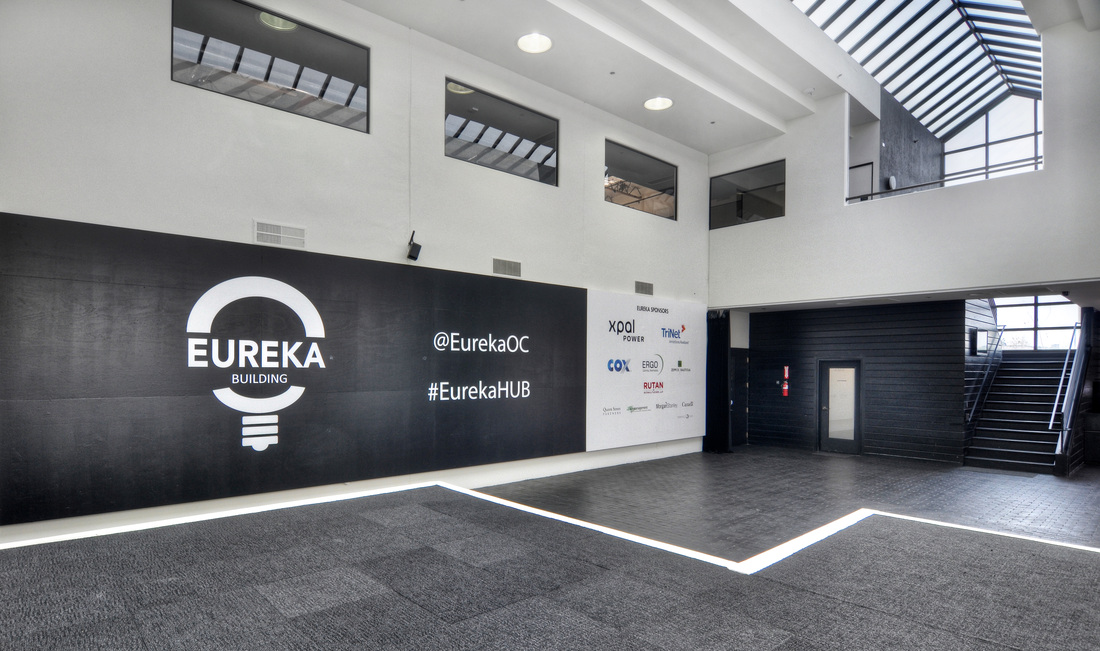 Cecila Abadie - LynxFit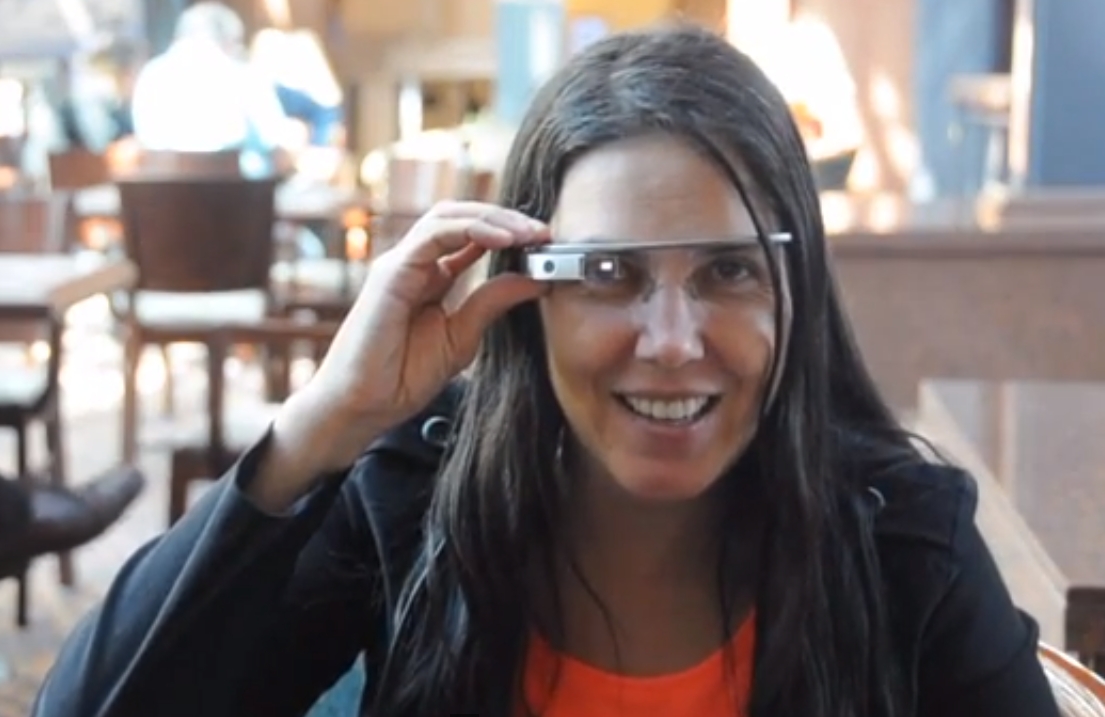 When she's not busy getting the first ticket for driving with Google Glass and fighting it in court, Cecilia is a passionate evangelist about everything digital, a Google Glass Explorer, and a Pioneer who spreads the word about wearable devices and the many ways they can change our world. As the founder and CTO of LynxFit, she is part of a global development team that researches and develops wearable and mobile applications to deliver experiences that innovate and disrupt the personal and the enterprise realms. LynxFit is a personal fitness trainer for Google Glass and other wearable devices, and has recently launched as a featured application on the My Glass store. Cecilia got her Master Degree on Information Systems in Uruguay, where she began her career as an international software consultant and developer.
Product:
LynxFit is a personal trainer on Google Glass and other wearables. It will guide you every step of the way on your path to a healthier life. With LynxFit you'll be able to select your specific workout among a library of different content and schedule it to show up in Glass. It will track you while you do your workout and when you're done, it'll give you performance stats that you can share with your friends to help them become healthier as well.
Eva Wolf - Airwolf 3D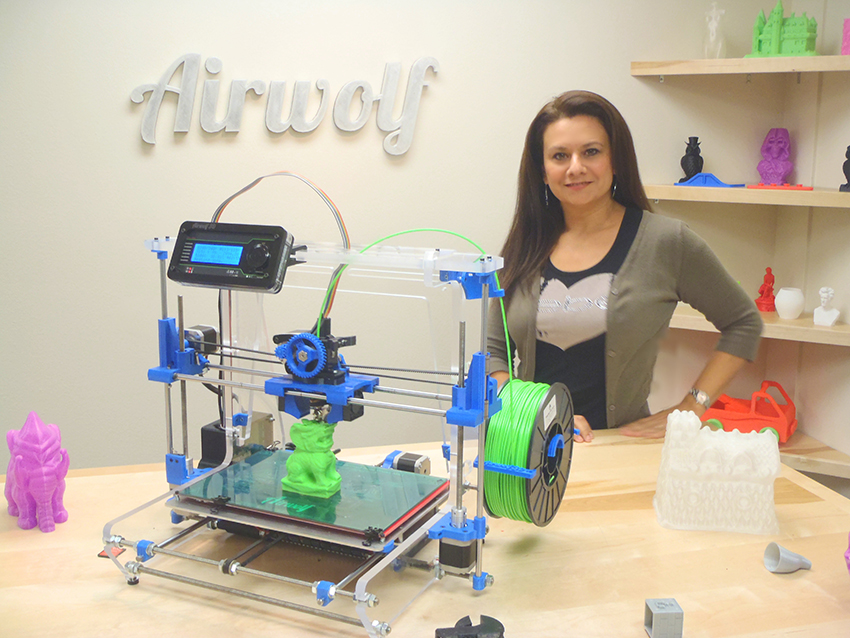 Together with her husband Erick Wolf, Eva co-founded Airwolf 3D in 2012, which in less than two years has become the fastest growing 3D printer manufacturer in California. Given their ability to churn out everything from tools to toys to car components and machine parts at reasonable prices, it is not surprising that 3D desktop printers are taking the country by storm.  Airwolf 3D's manufacturing facility and home office, located in Costa Mesa, now employs approximately 26 part and full time workers and has more than doubled in size in the last 12 months, serving a customer base that includes Caterpillar, Honeywell, United Technologies, to name a few.
Eva's expertise in finance and marketing, gained at the University of Redlands and a 20-years career in municipal bonds, prepared her for the role of CEO.  Early on, Eva made it her mission to ad web site design and management to her list of responsibilities, and the result speaks for itself--see 

www.airwolf3d.com

.
Eva believes a large part of Airwolf 3D's success stems from its philosophy of "providing the public with something it has never seen before-an affordable, durable, easy to use 3D printer--whereby users of all ages and backgrounds can create objects thought impossible until now."
Tanya Salcido & Lala Castro - #LatinaGeeks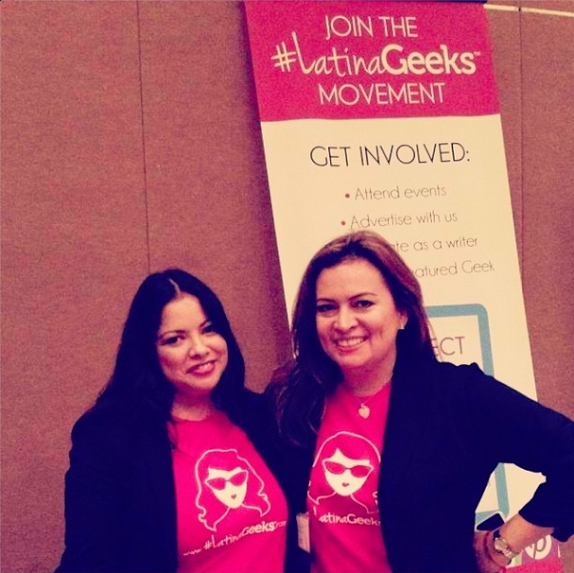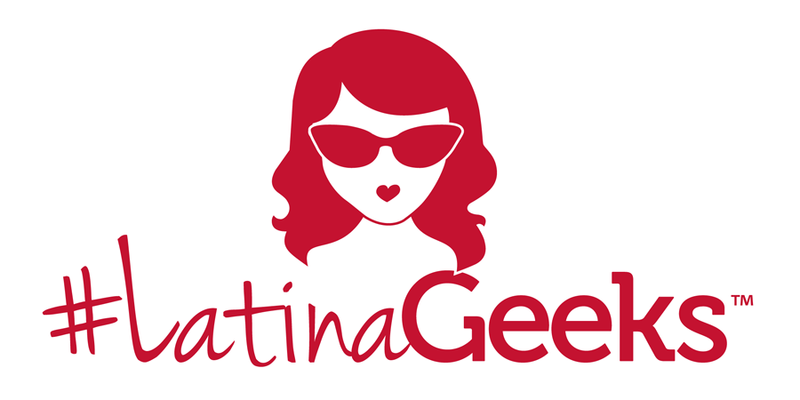 LaLa Castro

 and 

Tanya Salcido

 were brought together thanks to a common passion — the love of technology and all things digital. With backgrounds in marketing, eCommerce, and social media, these early adopters of tech found a gap within the online Hispanic community. It was at that pivotal moment 

#LatinaGeeks

 was born.
Both LaLa and Tanya created the first-of-its-kind community in hopes of empowering and inspiring Latin women by spreading the knowledge of entrepreneurship, social media and technology. Their website reviews the latest gadgets, mobile applications, social technology and local tech-startups that women can apply to their daily lives and/or business. Join the geek movement on LatinaGeeks.com
Teigue Thomas & Negar Ayromloo - YourKidVid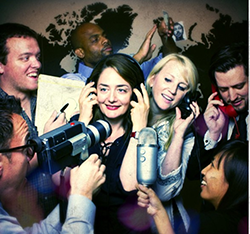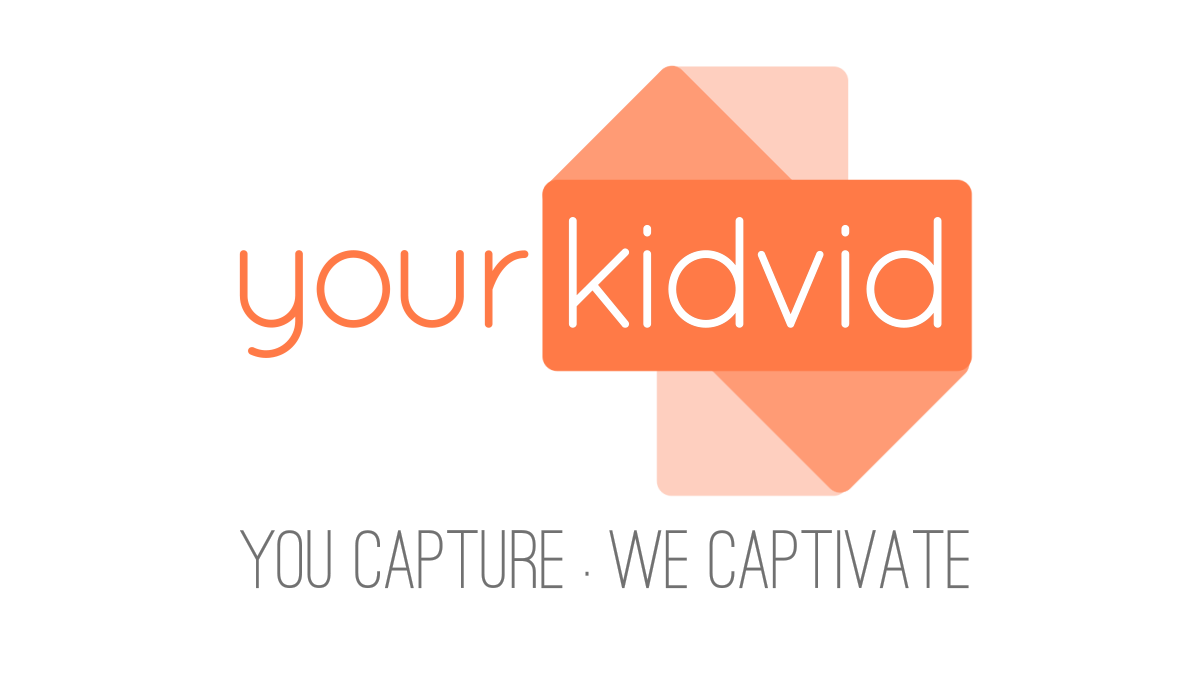 YourKidVid.com takes the videos captured on your cell phone or any other device and professionally edits them into mini-films you can share, download and save forever.  Starting at $29. YourKidVid.com.
Olga Avila & Meredith Barth - Olia Box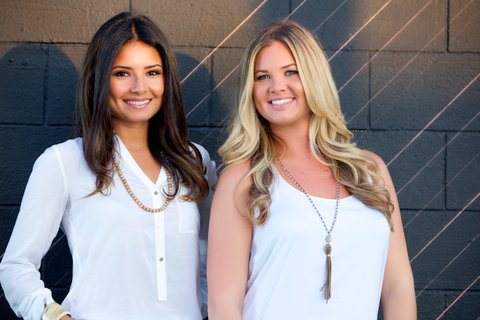 Creativity is born from the travels, and people that inspire us along our journeys.  After a transforming trip to India, designer Olga Avila gave birth to House of Olia, a collection of beautiful and handmade, distinct jewelry. Avila was captivated by the particular ways of Indian artisans. Their strict attention to detail, and an unspoken spiritual factor, manifested into everything they created.  This feeling has been applied to all the accessories created, or selected by Avila, and remains her mantra.
The element of purposeful beauty has been extended to House of Olia's most recent venture, OLIA BOX.  A monthly subscription base box of personally selected accessories for each client.  Based on the individuals personal taste, seasoned stylists work in synch with subscribers, to ensure the perfect bauble is paired to its customer. Olia Box is a fresh way to keep your looks updated with unique accessories, and affordable to any level of fashionista!
Olia Box jewelry is for the contemporary woman who is savvy, distinguished and finds expression through elegant touches and details. The vision of incorporating pieces from around the globe, and housing them under one umbrella brings the world to your door each month. The pieces are easy to layer, love and live in. Every design is the perfect marriage of sweet and sexy, keeping fashionistas and traditionalists alike delighted from season to season. Visit our store, www.oliabox.com.
Judy Tomlinson - FashionTEQ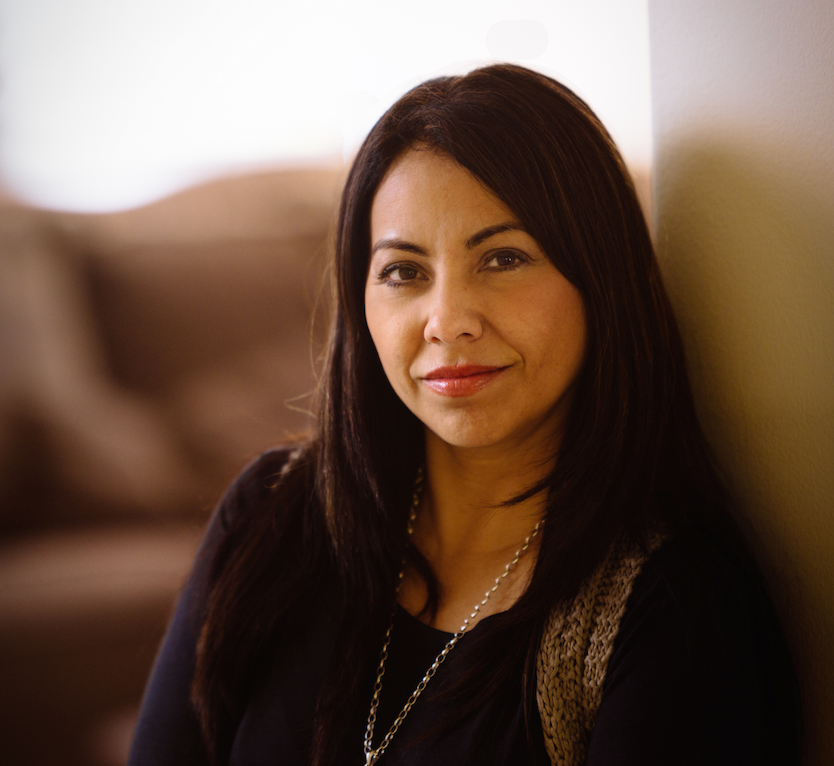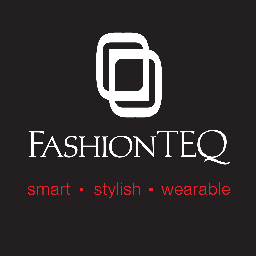 As a fashion-forward, wearable tech company, FashionTEQ was inspired by other wearable technology, and noticed the lack of stylish, fashionable wearable technology for women. Based out of Orange County, CA, FashionTEQ is founded by Judy Tomlinson. She started her career in engineering, technical business development, and consulting before she realized her passion for entrepreneurship.
In addition to her role at FashionTEQ, Judy also serves as the Founder and Chief Creative Officer for AvocSoft LLC, a company which focuses on the development of mobile applications featuring simple user interfaces and powerful straightforward functionality. Under her direction, AvocSoft has launched a variety of successful applications including "My Weekly Budget", "My WB+" and "My Book of Clients". "My Weekly Budget" has been ranked #1 in the United States, Australia, and New Zealand among finance apps in the Apple app store and has been in the Top 10 since December 2010.
Tomlinson is poised to lead FashionTEQ and its jewelry design to the top as a tech company specifically tailored to women. Drawing on her background in engineering, she created "Zazzi" with her team in early 2013. Zazzi is a line of smart jewelry and accessories that will combine high-tech with high-fashion, and will work in conjunction with current and future smartphone technology. Zazzi allows you to discreetly stay connected to your smartphone by providing a notification and vibration, subtly making you aware of an incoming message all while your smartphone remains inside a purse, bag or back pocket.
Valeska I. Jacques - Rivvid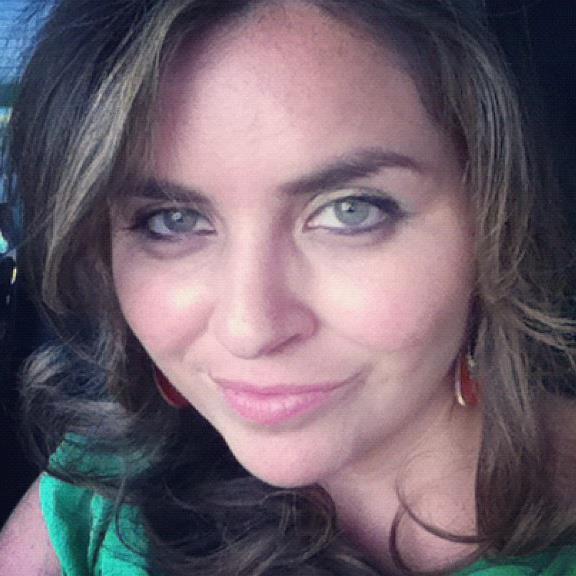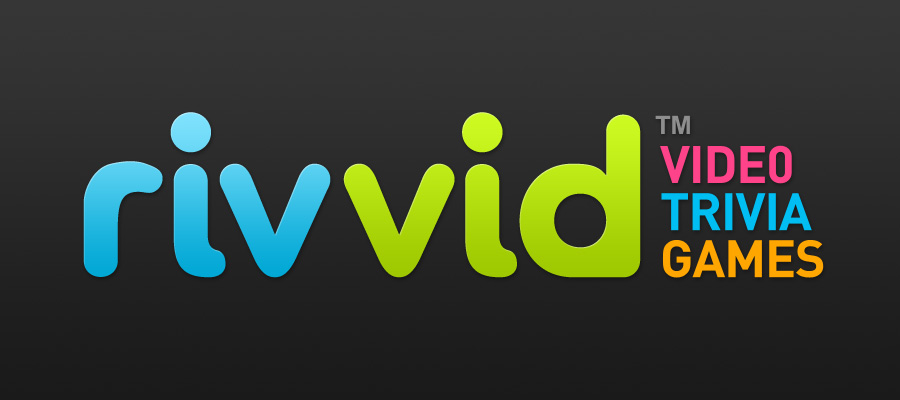 Valeska I. Jacques is the co-founder and owner of Rivvid, a unique video trivia platform that allows any player to convert any YouTube video into trivia. Her dedication to push the envelope with innovative ways to brand, market, and promote over 100 small businesses and well known brands such as Harley Davidson, Humana, Nickelodeon, Community Bank of Florida, First Choice Bank, Nix, Sucrets, Anacin and Bertram Yachts. Brands such as Southland Mall, Teeccino, Zoo Miami, XMA (Extreme Martial Arts), and many local small businesses have started using video trivia to create "share-worthy" content and leverage it for cause related marketing. Her literacy and Don't Text and Drive video trivia campaigns have captured sponsors such as Purina Mills, State Farm, allowing Rivvid's clients to achieve more brand exposure via print and media outlets.
About rivvid
Rivvid produces a totally fun and new way to influence consumer buying decisions, using video trivia games online. Our players enjoy testing their knowledge on history, movies, food& dining, sports, cars, and many more categories. Players invite friends and family into a friendly trivia competition, which exposes more people to the product's features, and benefits that are strategically injected into the video trivia game.
 tRIVia VIDeo or Real Interactive Viewing of VIDeo (aka RIVVID) breaks the traditional video advertising model by offering guaranteed cognitive awareness of advertising consumption. Users have to pay attention to the videos in order to answer the questions correctly and score points/win prizes, unlike pre-roll ads (which are flat out annoying) and TV ads (where the viewer can channel surf, leave the room for a bathroom break, etc.). Advertisers get real-time data and analytics on how users are actually consuming their brand and marketing message empowering them with the intelligence to refine and optimize delivery.
Jane Reed - Zuul Labs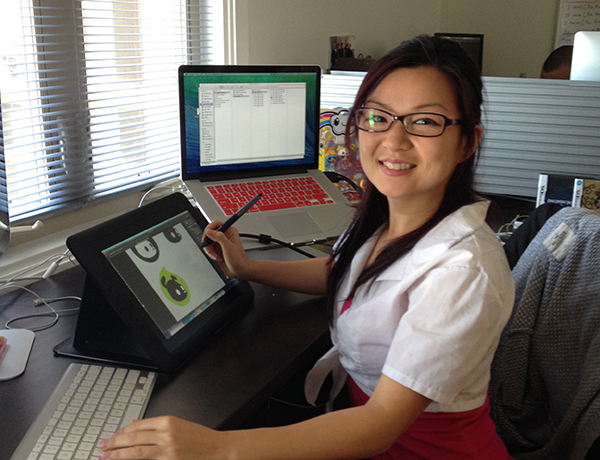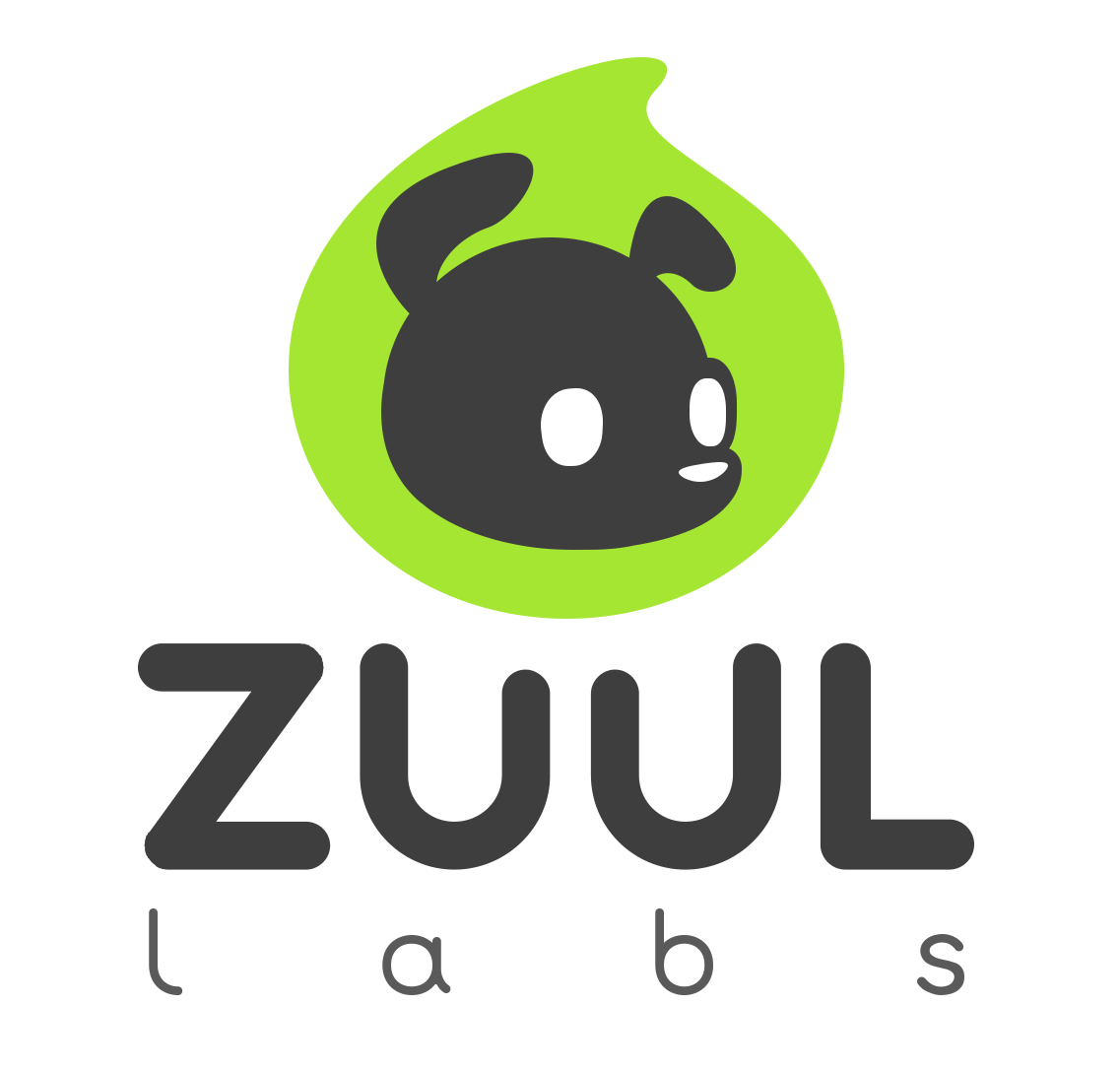 Together with her husband, and business partner, Jane Reed has co-founded Zuul Labs, a startup gaming company about to launch its first game and Kickstarter campaign in 2014. 
It was always a dream for Jane and her husband, Crash, to make their own game and start a game studio; ever since they met and fell in love at the Art Institute in Costa Mesa and began working together in gaming at Blizzard. Through mutual friends, they joined forces with former founder of It's A Grind Coffee, Marty Cox, and got Zuul Labs underway in December 2013.
Jane is the Art Director at Zuul Labs, which now has11 full-time employees. She oversees the design and creation of their first app, Tall Tails, which is a dog-themed adventure puzzle that will go towards supporting local animal rescue and other animal charities once live. To learn more about Tall Tails or see the art Jane has created check out: Zuul Labs
Echo Chang - Age Safe Systems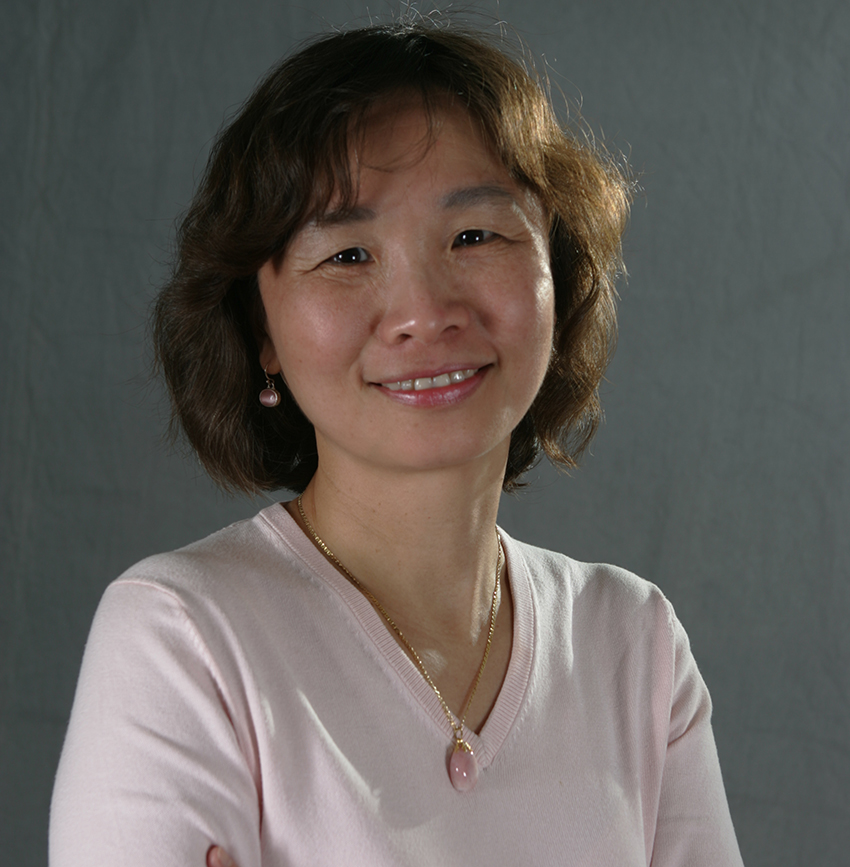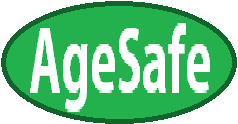 AgeSafe was founded by a group of seasoned researchers, engineers, and marketers to develop and produce a system that allows "age at home" happily, comfortably, safely and as long as one desires. The first product, an automatic safety and security monitoring system for seniors at home, has its prototype release date set in May 2014. The system is an advanced emergency alert system without the burden of wearing--- it does not require seniors to remember wearing a pendant, a watch, or a belt, or pushing any button when needing assistance.
Echo Chang, Ph.D, co-founded AgeSafe to develop and produce products that allow "Age at home" happily, comfortably, safely and as long as one's like. She holds a doctoral degree in Gerontology from the University of Southern California She is a professor of Gerontology Academic Program at California State University, Fullerton, has taught classes in assistive technology for successful aging and conducted research in health informatics for aging in place. Before switching her career to gerontology, Dr. Chang was a marketing manager in banking and high tech industry for 15 years.
Paula Oblen - Hotelements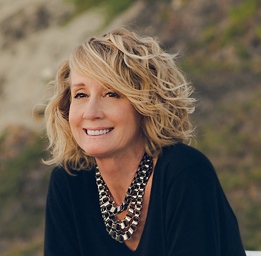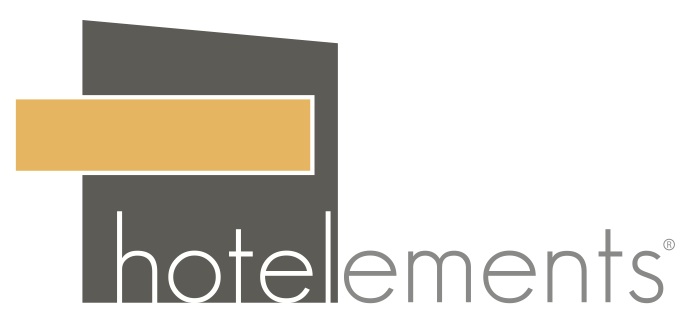 Have you ever found yourself lost in the ambience of your favorite hotel? Gaze around the lobby, your guest room or the hotel restaurant and wonder…how can I bring this experience home? Well, I did. And that question, combined with my favorite cocktail and a napkin, fueled the idea of a business based purely on passion…Welcome to Hotelements!
A Seasoned Entrepreneur

 with over 20 years of marketing, sales and interior design consulting experience, Paula has grown an expansive client base throughout Southern California. Her passion for unique hotel space design surfaced when she began integrating hotel inspiration into her residential design projects. This became the creative platform showcasing her 'signature approach' to bringing the hotel experience home.
Hotelements is the premier online destination where guests capture unique elements and experiences from a hotel's environment, igniting a desire to bring the experience home. The guest inspired commerce platform, launched last year, will be followed by a hotel partner program that by way of visual storytelling, will create engaging content…amplifying the emotional connection to a hotel property. Hotelements takes hotel guests 'beyond the bed', inspiring them to escape, experience and emulate at home.
 Kina De Santis, Co-Founder/Director of Marketing - MotorMood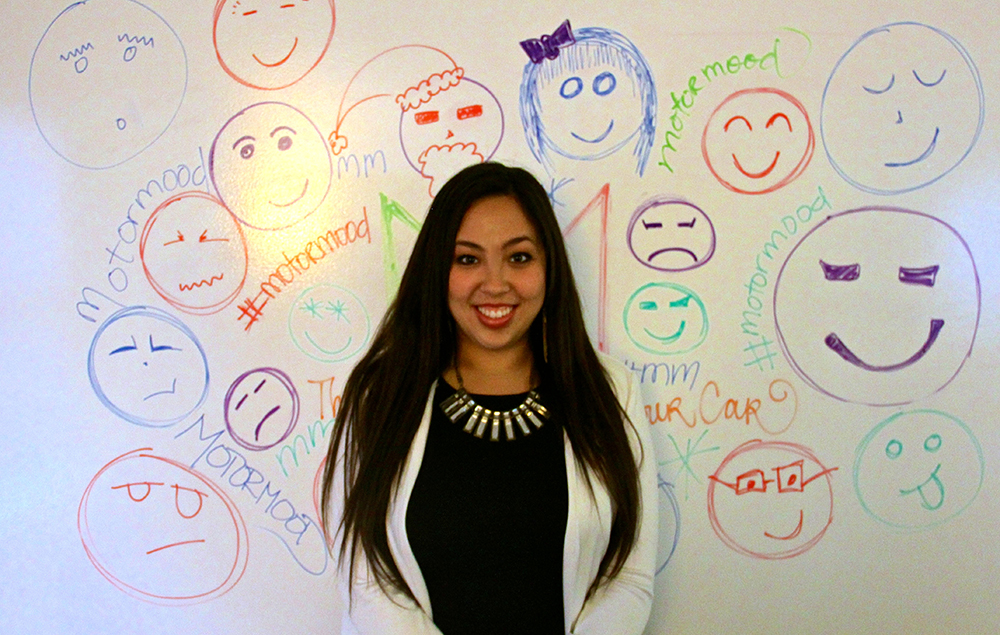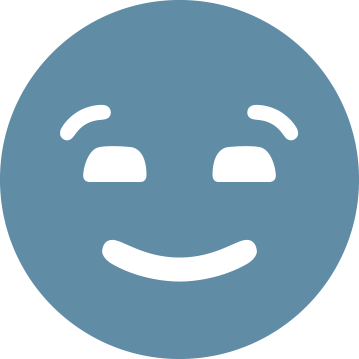 Kina is a highly extroverted loud person who loves all things startups and tech. She can be found at Chapman University work on MotorMood while sipping green tea. She started her involvement with startups when she was a senior in high school after attending her first Startup Weekend. Later in high school, her and two of her co-founders went on to win Startup Weekend Orange County. She is an 18 year old entrepreneurship student at Chapman University where she is heavily involved at the student incubator, Launch Labs. Her mission is to get more young people involved in startups-- especially females!
The road can often feel like a hostile place full of traffic jams, road rage, and miscommunication. We're here to change that. MotorMood is an accessory for your car which lets you share goodwill with other drivers using a light-up happy face in your rear window.
If someone lets you into their lane, you can thank them by displaying the happy face; or you can use it to apologize for your own driving. It's a simple and fun way to make the road a happier and safer place.
Tammy Hawkins, Terry Dear, Louise Brandy   WITI - Women in Technology International


Carolyn Leighton founded WITI to help women advance by providing access to - and support from - other professional women working in all sectors of technology. (Read the story or watch the video.) WITI started in 1989 as The International Network of Women in Technology and, in 2001, evolved into The WITI Professional Association, the world's leading trade association for tech-savvy women. Today, WITI is the premiere global organization empowering women in business and technology to achieve unimagined possibilities.
With a global network of smart, talented women and a market reach exceeding 2 million, WITI has powerful programs and partnerships that provide connections, resources, opportunities and a supportive environment of women committed to helping each other. Along with its professional association of Networks throughout the U.S. and worldwide, including Hong Kong, Great Britain, Australia, and Mexico, WITI delivers value for individuals that work for a company, the government or academia, as well as small business owners.
WITI products and services include: Networking, WITI Marketplace, Career Services/Search, National Conferences and Regional Events, Publications and Resources, Small Business Programs, Research, Bulletin Boards and more.
WITI's Mission
WITI's mission is to empower women worldwide to achieve unimagined possibilities and transformations through technology, leadership and economic prosperity.
WITI's Goals
1. Provide a platform of connections, resources and opportunities
2. Transform corporate and media perceptions of women
3. Create a pipeline of women to fill leadership positions in corporate America
4. Demonstrate that advancing women directly contributes to the prosperity of all
5. Influence top leaders in government, academia and industry to recognize the purchasing power of women
6. Encourage girls and young women to choose business and technology careers
Ruchi Mitra - Founder Changefindr

Changefindr is an online and mobile platform that puts your unused gift cards to a worthy cause. 
Our mission is to help projects and organizations find additional sources of funding through gift cards while helping merchants clear their books from unused gift card balances. It is a win-win partnership between projects in need of funding and merchants who can safely file their gift card sales as revenue.
Ruchi ran an IT consulting and Staffing firm for 11 years before successfully selling the business. Her company served Fortune 500 clients like Oracle and Barclays. She was featured in 2005-2006 Heritage Registry's Who's Who. She also worked as an Advertising and Marketing consultant with Telstra, Australia. She holds a BA in Economics and MBA from India. In addition, she has a Postgraduate Diploma in Marketing from Victoria University of Technology, Australia. She is a graduate of Founder Institute and currently a resident at Fast Start Studio.
 Michele Khine - A Hundred Tiny Hands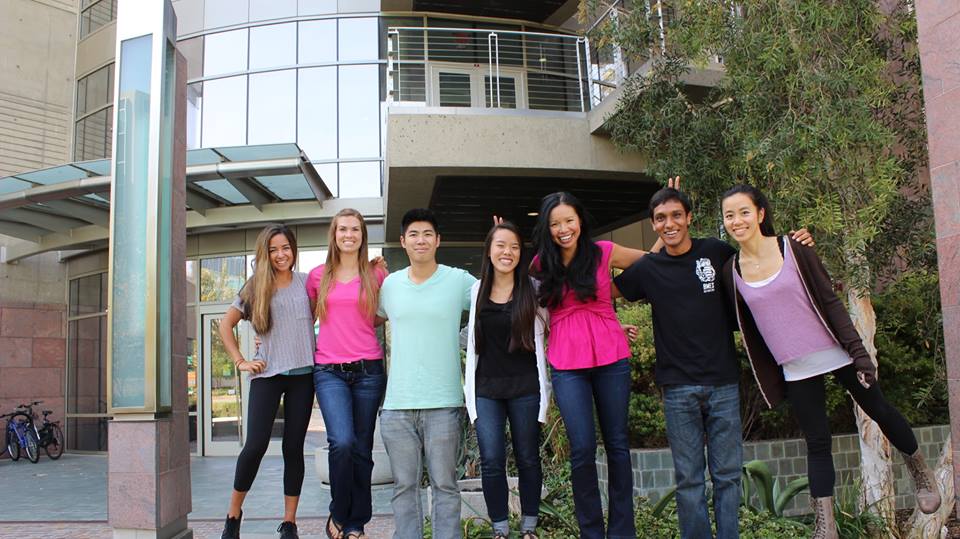 At A Hundred Tiny Hands, we seek to invent future inventors by providing children with tools to build a solid foundation in the science, technology, engineering, and mathematics (STEM) fields. Our toys, deemed "Inventor's Toolboxes" foster playful and open-ended learning of technical fields. A Hundred Tiny Hands also offers an interactive online community where children can communicate with others their inventions and ideas, ultimately allowing for the creation of new Inventor's Toolboxes.
A Hundred Tiny Hands is composed of an engineering nanotechnology lab at the University of California, Irvine. We all share a love for science and engineering and believe that having fun is a major component of doing science. We come from all over the country, have different academic backgrounds, and enjoy a variety of activities such as rock climbing, surfing, and competing in triathlons. In a predominantly male field (> 80% men), we are proud to have a majority of women working in our lab. We hope to inspire both boys and girls to develop a love for science and engineering!
Iris Goldman - 

OLE - On Location Engagements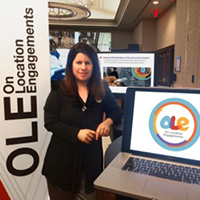 Businesses can connect directly with their customers on-site, in-the-moment, on their own phones with content that engages, motivates and influences; promoting action and interaction based on marketing objectives.
OLE Clients can choose to deliver messages — audio/video files, graphics, web pages, venue
maps, timed announcements and surveys — all easily repurposed from existing content. OLE
automatically pushes layers of content to mobile iPhones, iPads and Android devices. Developed
to provide effortless DIY set-up with drag-and-drop content management, OLE is easy to install,
easy to use, economical and doesn't require any IT expertise or additional hardware.
OLE is a micro location content delivery system that "wakes up" smart phones and serves customized content based on a user's proximity to an object or point of interest via battery operated beacons.
With 25 years of expertise in design, engineering and construction of 3D environments for museums and trade shows for Disney, Sony, Mattel, Microsoft, HP, Fiat and many others, Iris's experience in integrating creativity and business requirements has consistently produced inspired, powerful results.
Iris managed national corporate programs for fortune 100 companies and worked with some of the best mentors and creative visionaries in the industry. OLE is a product developed by years of on the job learning and with vision to bring like minded talent to package an exceptional mobile technology.
Special Thank You to Sarah Drislane - Marketing & STEM Education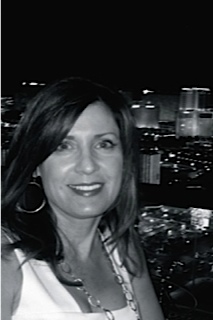 Sarah Drislane is a marketing consultant, writer, and advocate for STEM education and greater gender diversity in STEM. For the past six years she has researched STEM programs, curriculum, metrics, teaching tools and best practices, learning of the dire need for improved K-12 STEM education. 
As a STEM consultant, she advised major foundations, non-profits, commercial STEM programs and private schools, created a STEM resource website for teachers, and developed outreach programs for girls. Her advocacy work in STEM is a result of her own diverse career experiences and education: With a bachelors in marketing, she marketed IT services and plant floor automation solutions for Electronic Data Systems (EDS) and small businesses; with a Masters degree from UT Dallas in speech and language pathology she served patients in hospitals and clinics. Continuing her interests in neuroscience today, she supports and participates on a community advisory board for the Hoag Neurosciences Institute. Her creative pursuits include freelance work, including writing the copy for two photography books: Finding Newport Beach and Finding Laguna Beach. Married with two teenage daughters, Sarah is a life-long learner with an entrepreneurial spirit, a supporter of the maker-movement and all things creative.
A big thank you to our venue partner: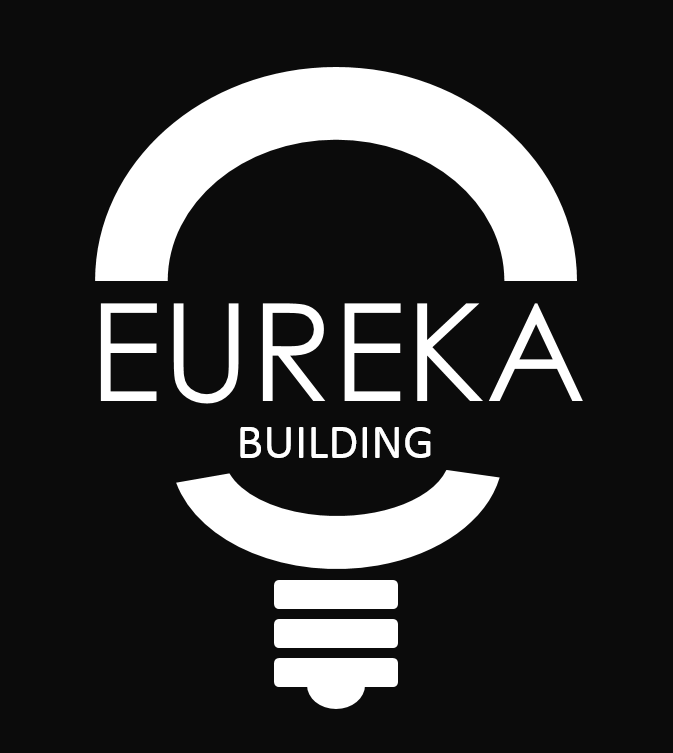 Check out their awesome space and events supporting Orange County Tech in a big way. 
Our Media Partners: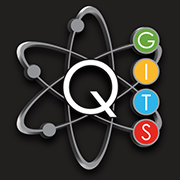 Our awesome community here in OC: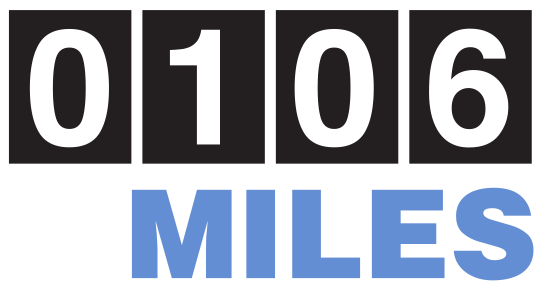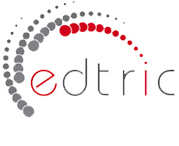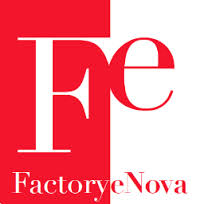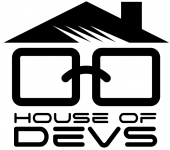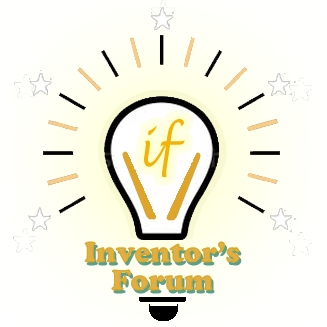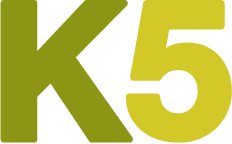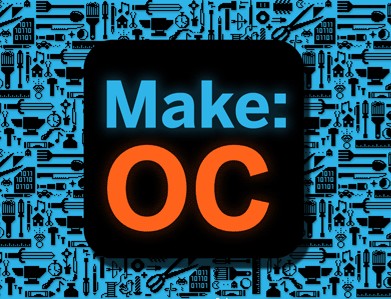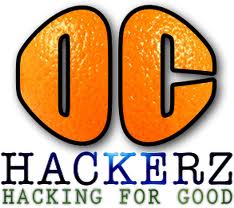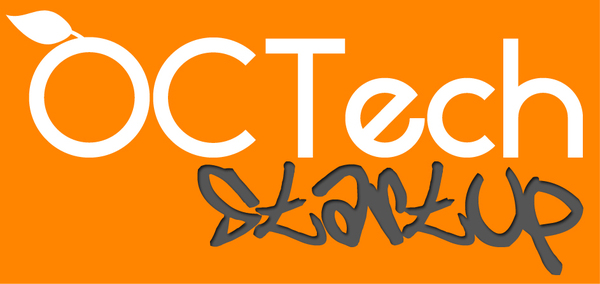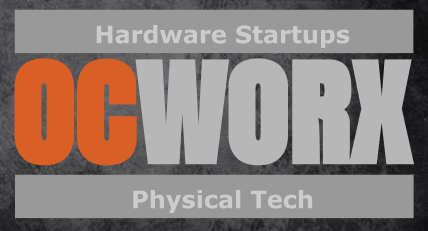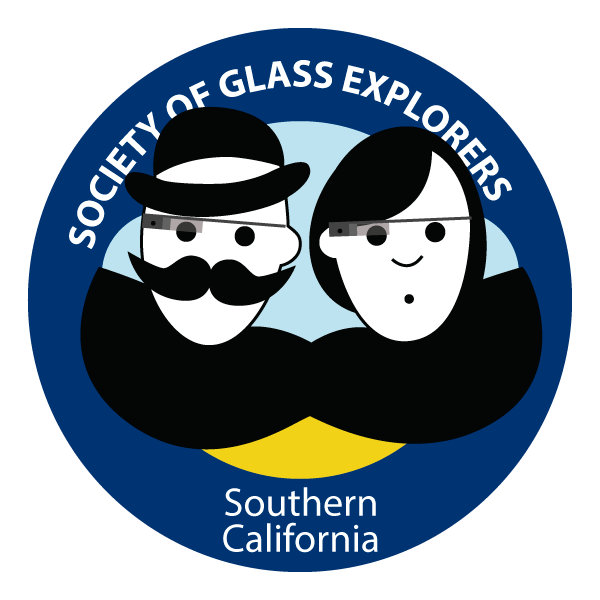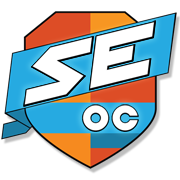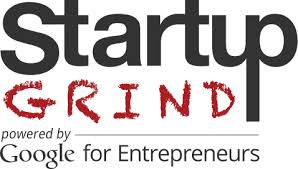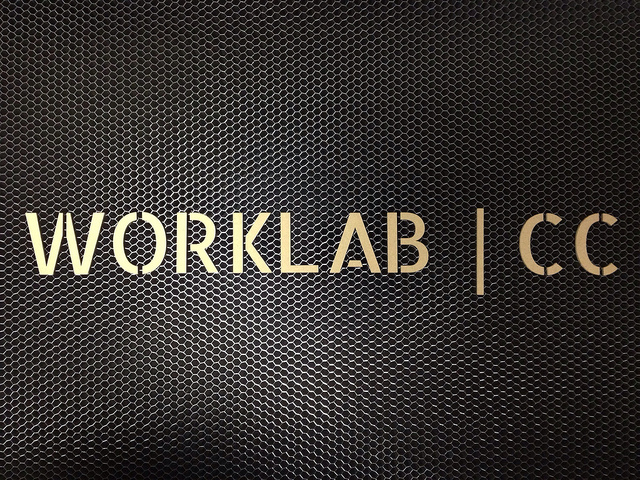 When & Where

Eureka Building
1621 Alton Pkwy
Irvine, CA 92606


Tuesday, May 6, 2014 from 6:30 PM to 9:00 PM (PDT)
Add to my calendar
Organizer
106 Miles SoCal & Startup Events OC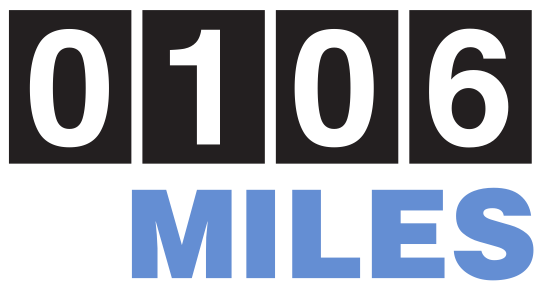 106 Miles is a network of startup founders, engineers, and friends.
Our mission is to strengthen the connections between SoCal tech startups and Silicon Valley resources.
We help you to get the missing pieces your startup needs for the next level.
Our values are Reputation, Innovation, Solidarity, and Education.
This is our SoCal group; see also our Silicon Valley group.
Demos & Cocktails - Women In Tech Edition Pt. 2