Description
Portlanders in web and mobile tech are creating cool new apps, services and companies. But we aren't sharing them nearly enough. Demolicious shines a well-deserved spotlight on some of the best work. Previous presenters have gone on to raise money from PIE, the Portland Seed Fund and other investors.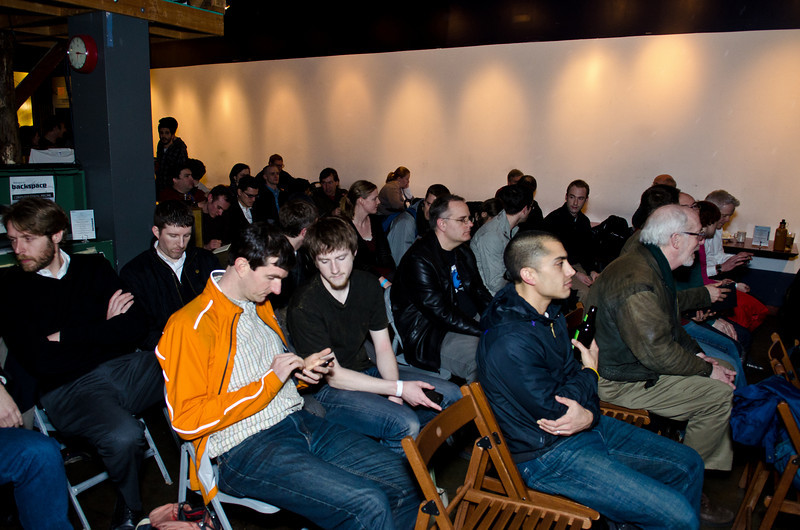 Photo by Aaron Hockley
Demolicious is a free event open to the public, but for planning purposes we ask that you register your place. There are also booster and investor tickets that give you some special access and the extra-special feeling of supporting your tech community.
Show Off Your Project
What are you working on? We all have our projects, sometimes on the side or othertimes taking up our every waking thoughts (and lots of our sleeping thoughts, too). If you have something cool to share, a new company to launch or a passion to promote, you will want to apply to demo at Demolicious.
Vote For Your Favorite Demos
Everything at Demolicious is good, but let's face it--one is just a little bit better than all the rest. The audience votes in a winner, who gets unprecedented glory. And a trophy.
Boost Your Tech Community
The most important thing you can do to support innovative technology in Portland is to come out to the Mission Theater and see Demolicious in action. If that's not enough, become a Demolicious Booster. Put your money on Demolicious and receive a drink ticket and special recognition at the event.
Organizer of Demolicious Portland