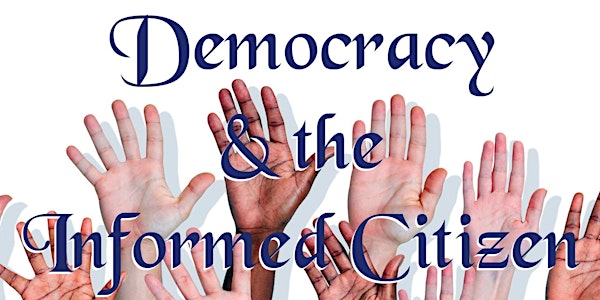 Democracy & the Informed Citizen
When and where
Location
Northern Kentucky University Otto Budig Theater, University Center Parking in Kenton Garage Highland Heights, KY
Description
The Scripps Howard Center for Civic Engagement at Northern Kentucky University hosts Democracy & the Informed Citizen, a panel-led community discussion on the role of journalism in democracy, featuring a keynote address from Dr. Jonathan S. Cullick on his book, Robert Penn Warren's All the King's Men: A Reader's Companion (University Press of Kentucky, 2018) at the Otto M. Budig Theater.
Panelists in addition to Dr. Cullick are Judith Clabes and Trey Grayson. Discussion moderated by Jay Stowe. This event is free and open to the public.
Democracy & the Informed Citizen is part of Kentucky Humanities' Kentucky Reads: All the King's Men, an initiative using Robert Penn Warren's Pulitzer Prize-winning novel to guide a statewide conversation on contemporary populism and political discourse, and their relationship to journalism. Kentucky Reads: All the King's Men is part of the "Democracy and the Informed Citizen" Initiative, administered by the Federation of State Humanities Councils. The initiative seeks to deepen the public's knowledge and appreciation of the vital connections between democracy, the humanities, journalism, and an informed citizenry. We thank the Andrew W. Mellon Foundation for their generous support of this initiative and the Pulitzer Prizes for their partnership.