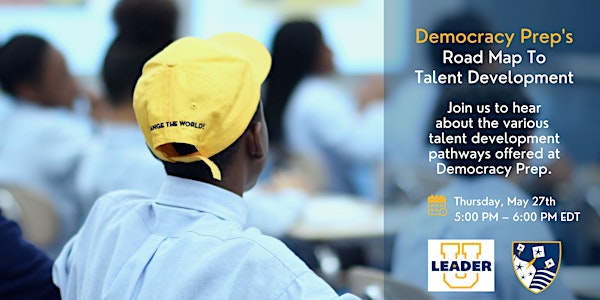 Democracy Prep's Road Map to Talent Development
Join us for information about the various Talent Development Pathways offered at Democracy Prep.
About this event
Interested in pathways for development as an educator? Join Democracy Prep for a conversation with our Assistant Director of Leadership Development, Evan Burns, as he shares information about the pathways we offer and help interested candidates find their best fit. Whether your passion lies in classroom leadership or school-wide leadership, there is a pathway for you.
Check out our latest blog post on the Road Map to Talent Development: http://blog.democracyprep.org/democracy-preps-road-map-to-talent-development/