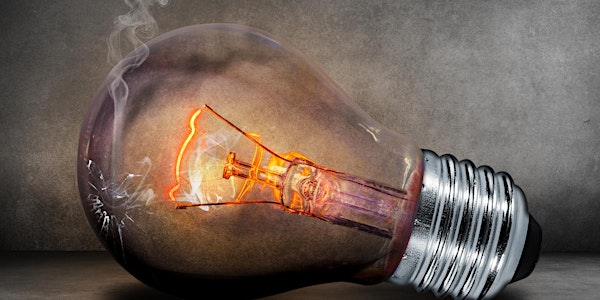 Democracy and the Administrative State
Not a temporal coincidence? The advent of democracy and modern administrative governance in the Western World
When and where
Location
UNSW Law (Level 2 Board Room) Anzac Parade Kingsford, NSW 2032 Australia
About this event
Please feel welcome to join us for light refreshments from 5.00 to 5.30pm. The seminar will run from 5.30 to 7pm.
Download Professor Rubin's paper for pre-reading here
The event is free but registration is important to secure your seat.
This talk is jointly hosted by the Network for Interdisciplinary Studies of Law and the ARC Discovery Grant research project, Constitutional Populism: Friend or Foe of Constitutional Democracy?
Speaker: Edward L. Rubin, Professor of Law and Political Science at Vanderbilt University.*
Theories of democracy are abundant, and becoming more so, but none seem to incorporate the administrative nature of the modern state. Either they ignore it, which makes the theory a form of alternative history, akin to science fiction, or they treat administration as a hostile force that democracy needs to control. Given the stability of modern democratic regimes, this seems implausible, but there is an even stronger basis for objection. In historical terms, the advent of both democracy and modern administrative governance in the Western World occurred at the same time, which is the end of the Eighteenth Century. I propose that this is not a temporal coincidence, but reflects a basic transformation of attitudes and beliefs – specifically the worldview that social institutions are supposed to serve the needs and desires of the populace. This view not only manifested itself in the political realm, but also in the economic realm, where the Industrial Revolution was based on the idea that producers should be free to respond to consumer demands, and in civil society, where it reflected a shift from a morality of higher purposes to a morality of self-fulfillment (the subject of my previous book, Soul, Self and Society). Representation, specifically an elected legislature, is not intrinsic to democracy (Ancient Athens did not have any representative institutions). It was a medieval device, designed to grant the king additional powers of taxation, that was recruited by political leaders at the end of the Eighteenth Century to serve the underlying purpose of creating a governmental system that would respond to people's needs and desires. Administrative governance is a similar device. Although not restricted to democratic regimes, it is a necessary mechanism in the modern world to serve the same underlying purpose. The reason lies in the structure of society and the structure of knowledge. Social changes that included the collapse of traditional village life and the urbanization and commercialization that followed left people without their previous support systems,, while simultaneously mobilizing them to look to government for protection from the vicissitudes of modernity. Scientific developments led to the rapid cumulation of knowledge and, when combined with industrialism, created a world of marvelous products and techniques that only those who are highly trained in the particular field can understand. To respond to people's needs and desires in this modern environment, we need public agencies devoted to specific subject areas and staffed by highly trained experts – in other words, we need administrative governance. Thus, administrative agents represent the people at the technical or managerial level in the same way that elected officials represent them at the policy-making level. They do what the people themselves want done, but are unable to do on their own or for themselves. Elected policy makers and administrative managers are the essential component of a modern democratic state that serves the needs and desires of the people.
*Professor Rubin is a much ublished scholar who specializes in administrative law, constitutional law and political theory. He was dean of Vanderbilt Law School from 2005 to 2009, and focused on reforming and updating legal education. Before coming to Vanderbilt, he was Professor and Associate Dean at University of California (Berkeley) School of Law (Boalt Hall) from 1982 to 1998 and Professor at University of Pennsylvania School of Law, from 1998 to 2005. Rubin was born in Brooklyn, N.Y., received a BA from Princeton University in 1969, an MA from City College of New York in 1969, and a JD from Yale in 1979. He has served as a consultant on payments law to the Russian Federation and on administrative law to the People's Republic of China.