Description
It's winter and we're getting cozy with soups to warm the heart!
Tonight we're exploring the different flavors of our favorite comfort food; soup. On a chilly day, all you need is a bowl of soup to heed you back to health. If you've ever wanted to make great soups and stews or you'd like some helpful hints, this is the demo for you. Chef Isabelle takes on the task of creating healthy, hearty soups. First up is a Turkey Meatball and Kale Soup. This soup is packed with vitamins and will stick with you throughout the day. Obviously, it includes Kale, the belle of the ball. We'll continue on to our French Wine and Thyme Beef Stew, complete with Pearl Onions. This is one to remember. We love the intricate taste and the heartiness of this stew. You will sleep a full 8 hours or more after eating this one! We come to a close with our Roasted Carrot and Pear Soup, topped with Toasted Pepitas. This soup is not only mouthwatering; it's also a beautiful presentation. The seasonality of it and the simplicity create a wonderful character. This soup is also vegetarian. We're sharing the soups and stews that we love.
We're looking forward to winter…if only for the food aspect!
*REMINDER: This is a free demonstration and you get the awesome chance to eat something delicious. If you sign up, please attend; if not, keep the spot open for someone that would like to enjoy. Thank you and happy eating!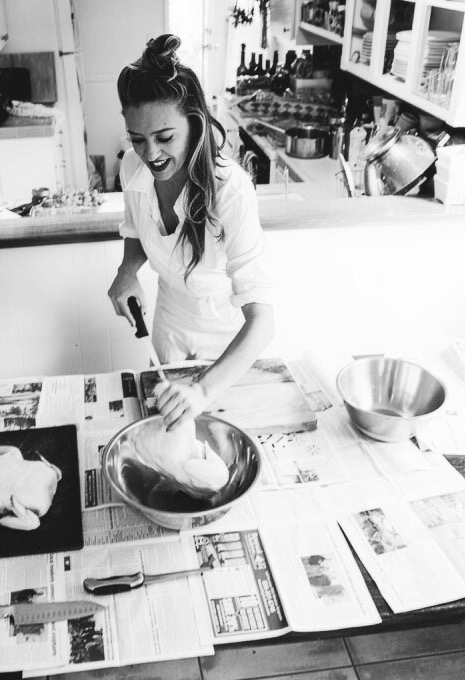 About Chef Isabelle:
Born in a small village in Quebec, Canada, Isabelle grew up with an early appreciation of where her food originated—she often foraged, hunted and fished in the area's rugged wild for the family meal. Even as a young girl, she appreciated that use of the freshest, highest quality ingredients should be the standard in the preparation of good food. The French Canadian learned the art of butchery from her dad, the local butcher, and she furthered her knowledge through specialty courses at the local college. Her family has owned and operated restaurants, as well as a catering business, for 25 years, and Isabelle grew up learning the ins and outs of the industry and culinary arts.