Actions and Detail Panel
Demo & Play: Women in Games
Thu, March 30, 2017, 6:30 PM – 9:30 PM PDT
Description
Live Demos. Playtime. Pizza. Celebrating female devs!
---
Playcrafting SFO is the place to see the newest independent games being built in San Francisco and network with the people who built them. Each month, we get together to watch developers explain their mechanics and origins of their games while doing live game demos. Attendees then play each game with the developers behind them. Join our community of game developers, designers, creatives, investors and more building across multiple platforms and genres. Enjoy complimentary pizza as you meet the developers and network with game professionals from throughout our community. Plus our epic after party. Hope you can make it!
---
For Attendees:
You must register on Eventbrite. Please include your first and last name when you RSVP. Your name must be on the list to get past building security. Also, all guests must RSVP on their own in order to get each name on the list at the door. There will be a limited number of tickets available for purchase at the door. See you all there!


---
Game Demos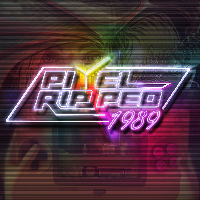 Pixel Ripped 1989 by Pixel Ripped Inc
Nicola, a student stuck in a 1980's classroom, must complete her favorite game Pixel Ripped. Wear your VR headset and command Dot to recover the Pixel Stone from the Cyblin Master, while distractions deter the mindful eye of the teacher, who wants to make sure you are still paying attention!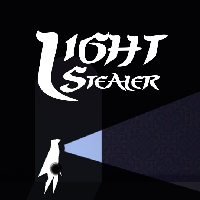 Light Stealer by River Liu
Created in 30 hours during the GDC week, with a suggested theme "Stealth", Light Stealer is a platform game, where guest steals light from the palace of darkness, while avoids being seen by the guards.

Animal Shelter Sim by So Good Games

Animal Shelter Sim by So Good Games is a 3D isometric business management sim with an added layer of feels. Your primary job is to match dogs with new owners, trying to find forever homes while managing the day-to-day budgetary challenges of running an animal shelter. Interacting with the dogs and potential new owners reveals hardship in the backstories in both and healing in the uniting of a rescue dog with a new owner.
Follow The White Rabbit by XEOplay

A mind-bending VR mystery adventure about a magician who's magic one day suddenly works. Poof! The White Rabbit disappears along with a priceless diamond bracelet borrowed from the audience. Now everyone wants to Follow the White Rabbit!

More Games coming soon!
Have a game you'd like to show? Sign Up Here


---
In the interest of fostering an inclusive and safe environment at all of our events, our Code of Conduct will be enforced.


---

Visit us at playcrafting.com | Tweet us at @PlaycraftingSFO #DemoPlaySFO