Multiple Dates
DEMO NIGHTS // Rhyme Combinator + special guests (June 28 - 30th)
Description
Rhyme Combinator's DEMO NIGHTS will strip the rainbow sheen off the Silicon Valley bubble, while celebrating the hustle it takes to make it here. You don't want to miss this...
7:00 PM:

Doors and VIP/reserved seating

8:00 PM: A sneak preview of ZipSloth the Musical (think Hamilton meets HBO's Silicon Valley)
10:00 PM: Live band freestyle Cypher with Jonah Melvon
11:00 PM: Mac Mall, Tajai of Hieroglyphics, Lateef the Truthspeaker, DJ Toure of Hieroglyphics and more special guests...
Some of the Bay's dopest poets, battle rappers, MC Olympics champions, entrepreneurs and artists all together under one roof. That includes you. Plus three full bars, food, and plenty of love at one of the best venues in the city.
Buy your ticket before this sells out. Full Artists Lineup and schedule now announced! (see below)
- Beau, Jodie, Brent & Jason (Rhyme Combinator)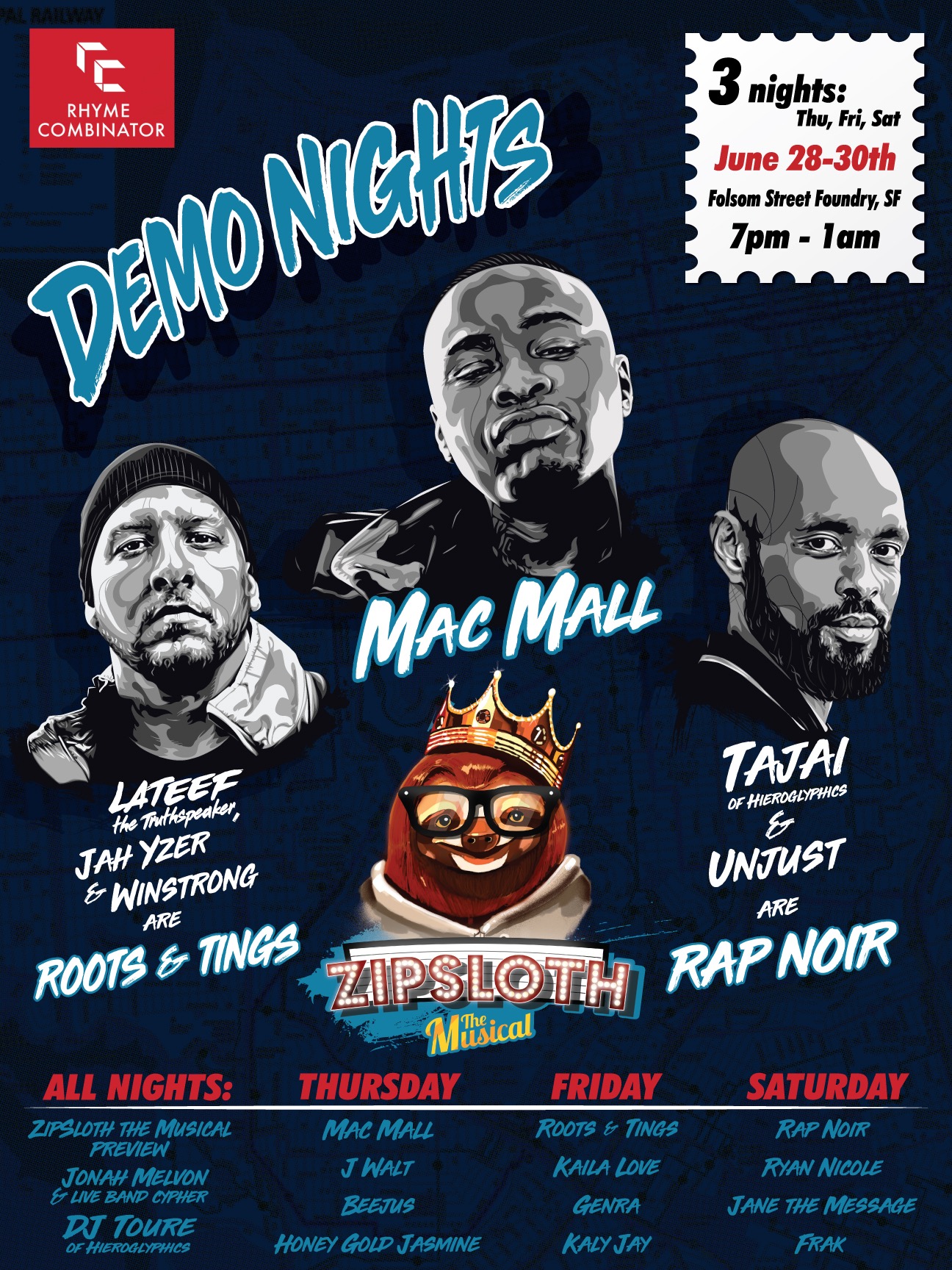 OFFICIAL LINEUP AND SCHEDULE:
THURSDAY 6/28:
7pm: doors open, reserved and VIP seating
8pm: ZipSloth the Musical: preview
10pm: Jonah Melvon and live band Cypher
11pm: Mac Mall
12am: J Walt, Beejus, Honey Gold Jasmine
FRIDAY 6/29:
7pm: doors open, reserved and VIP seating
8pm: ZipSloth the Musical: preview
10pm: Jonah Melvon and live band Cypher
11pm: Roots & Tings: Lateef the Truthspeaker, Jay Yzer, and Winstrong
12am: Kaila Love, Genra, Kaly Jay
SATURDAY 6/30:
7pm: doors open, reserved and VIP seating
8pm: ZipSloth the Musical: preview
10pm: Jonah Melvon and live band Cypher
11pm: Rap Noir: Tajai of Hieroglyphics & Unjust
12am: Ryan Nicole, Jane the Message, Frak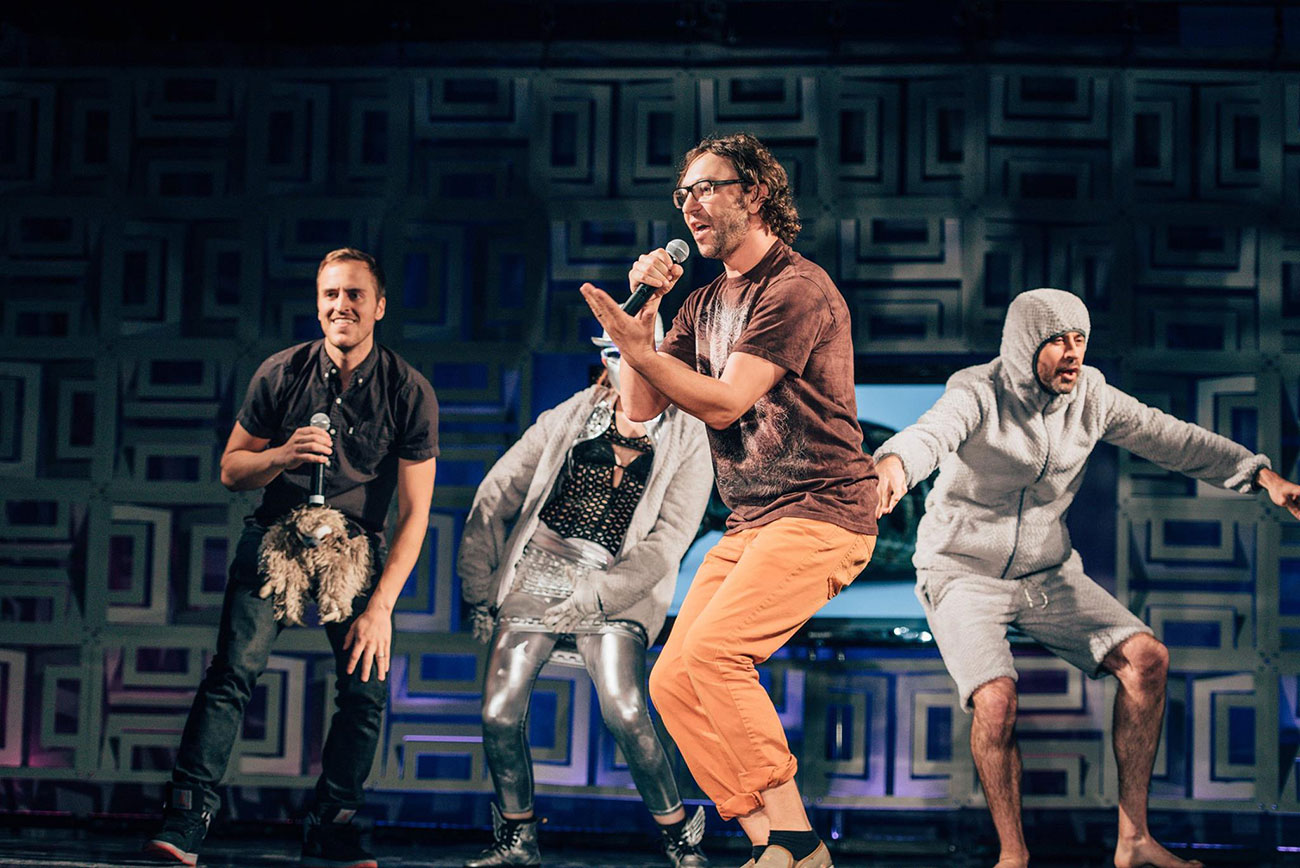 ZipSloth the Musical @ Silicon Valley Fashion Week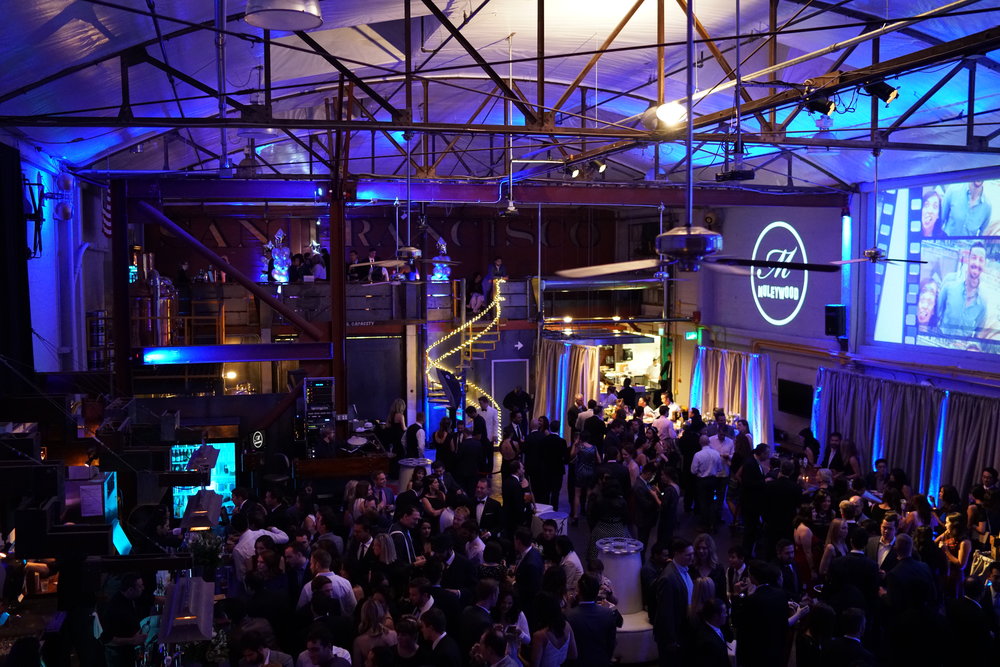 The Venue: Folsom Street Foundry