A dozen student startups. An interview with Blake Garrett, founder of Aceable. One $25,000 investment prize. Don't miss it!
About this event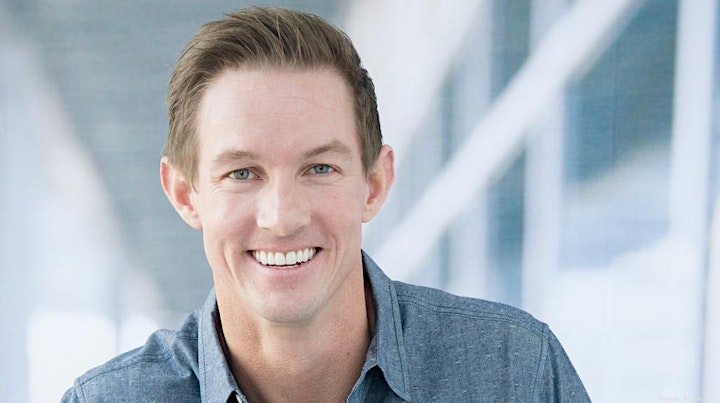 Come hear from Blake Garrett, founder & CEO of Aceable! Learn about how he took this from an idea in a coffee shop to an industry disruptor valued at hundreds of millions of dollars.
Meet the Startups
You'll see a dozen 5 minute pitches in rapid succession.
Argus: By using computer vision technologies, Argus' product can affordably detect threats like guns in real-time. This way, security personnel can be automatically notified and provided with the exact location of the potential threat, saving lives by cutting down on the response time. Previously, this would've only been possible by hiring people to constantly watch cameras which is far too cost-prohibitive for most.
Big & Mini: More than 60% of Americans report feeling lonely. And, COVID has exacerbated this. That's why Big & Mini, a platform that connects youth and seniors to combat loneliness and bridge the generation gap. To date, we have connected over 2000 users from 50 states and 22 countries and been featured in 40+ media publications including the Today Show.
Clarity: Clarity reimagines the way you view your communications as being in order of relevancy, rather than the age-old chronological system. We strongly believe that the latest message is not the one you need to see right now, and that this crucial mistake is what makes trying to keep on top of all your emails, Slacks, messages, and to-do items feel like trying to drink from a firehose. Instead, the content of your messages is one of the key factors in how you think about it. That's why Clarity works with you to automatically bring what's relevant to your attention in realtime, so that your mail and your to-do list can become one and the same without overwhelming you. 
Lung Buddy: A wearable for people who want to quantify their coughs - more portable and comfortable than anything else in the market. Measure long-term progress to gauge medication efficacy, or use it for emergency alerts during flare-ups.
Frame: Frame, an augmented reality art marketplace that lets users preview art on their walls before they buy. Frame combats two of the art market's largest problems: one on the seller side, and one on the buyer side. Sellers have always struggled with accessibility: galleries are exclusive and expensive, and private sellers have limited visibility. Buyers, meanwhile, hesitate to purchase art before having a clear idea of what it would look like in their own space.
My Workout Group: My Workout Group is an iOS app that helps people achieve their goals through social accountability. Users can join a goal filled with other users so that they can send messages, check in daily, watch their streak grow, answer daily questions, and find the support they need to stay motivated.
Guard Athletes: Guard Athletes is for those involved in the sport of Color/Winter Guard. From the guard members who utilize the sports equipment to the coaches who build guard shows, Guard Athletes aims to solve the sport's pain points. Our first goals are to tackle the flag pole product, which is currently put together with electrical tape, and the issues with purchasing from individual sites, which causes delays in completing the full show. With Guard Athletes, we are building the future of guard, starting with innovating the flag pole design and a show simulator integrated into purchasing products from one website. Unlike the current guard product websites and companies, our products and services will innovate the existing equipment and offer a unique customer experience focused on building and empowering the community while instilling sustainable practices to decrease waste.
Musée Beauty: Musée Beauty is all about self expression through makeup. Each collection is inspired by an art movement, and we create products that inspire people to think of makeup as an art form. Our goal is to have people feel confident wearing creative styles of makeup whether it be a wild artistic look to post on Instagram, or a colorful eyeliner look to go to the grocery store. Our brand targets creatives that wear their artistry like a badge of honor, and want easy-to-use makeup products so they can easily flaunt their individuality. 
OctoShop: OctoShop is a browser extension that helps shoppers find what they need in-stock and at the best prices. Once a user installs the tool, OctoShop will serve as an invisible hand, waiting until the user comes across a product page on a website like Amazon or Best Buy. When on a product page, OctoShop will activate and search the entire internet to find an alternative retail website with a better price or faster shipping. Our users will always get the best deal when shopping online without any of the hard work of manual price research. Since its launch in June, OctoShop has acquired over 14,000 users and has been featured on CNET, Fox Austin, and Boston 25.
Shmacked: Shmacked is a delivery service for students at UT Austin. We deliver all kinds of drinks, snacks, and other college essentials in less than fifteen minutes to anywhere on campus, and in west campus, or north campus. This service is also perfect for students who are quarantining or those who choose not to leave their apartment to limit exposure. We allow for an affordable way for students to get items they are in need of straight to their door in a snap of a finger. 
TipX: TipX is a digital tip jar that revolutionizes the way gratuities are given and received by tippers and "tippees" (employees). TipX is a platform designed to help employees generate incremental income through contactless QR code technology. By incorporating Apple and Google Pay, TipX fast tracks the checkout process for the consumer to create a convenient tipping experience. The best part, tippers don't have to sign up to send tips and employees have the ability to monitor tips received while also seeing their reviews. 
Stocker: It is a social media app built for investment influencers and newer investors. Stocker is a one-stop-shop for newer investors to quickly find and choose an investment influencer of their liking. Regardless of investment experience, brokerage services, and trading strategy, Stocker can connect users to influencers aligned with their trading preferences. By connecting traders, we can democratize retail investing for everyone. Use Stocker and don't miss out on the next big trade!
$25,000 is on the line!
At the very end, one of the twelve startups will be awarded a $25,000 investment from Capital Factory. Who will it be?
Organizer of Demo Day with Blake Garrett, founder of Aceable
The Longhorn Startup Seminar is a lecture-based course in the Fall semester that features prominent entrepreneurs telling the stories of how they founded their companies and answering questions from the students. Students get to pitch their idea to the class and participate in speed-dating events to meet potential co-founders and get advice from mentors. Any student from any college can register for CS178 plus we have ES177 MAN137 COM125 FA160.
The Longhorn Startup Lab is an intensive project-based course in the Spring semester that identifies student entrepreneurs who are building scalable technology companies and gets them real course credit for working on their startups while still in school. These students receive weekly one-on-one mentoring sessions with successful entrepreneurs and free coworking memberships at Capital Factory. The semester culminates in a Demo Day where the students present their companies to the Austin community. Any student from any college can register for either of these course numbers: CS378 ES377E MAN337 COM325. You MUST ALSO fill out this application form for instructor approval.