Description
After 4 weeks of intensive acceleration, the Alpha Startups: MyFintech Week Edition Demo Day is finally happening! This programme, in collaboration with Bank Negara Malaysia, accelerated 20 aspiring Fintech startups and has chosen the Top 10 teams to pitch on Demo Day, in concurrent with Malaysia Fintech Week!
Interested in knowing more about the Fintech Startups in Malaysia? Attendees will get a first look at the startups' pitches, meet the founders, and network with other top-tier investors, corporate officials, and like-minded individuals.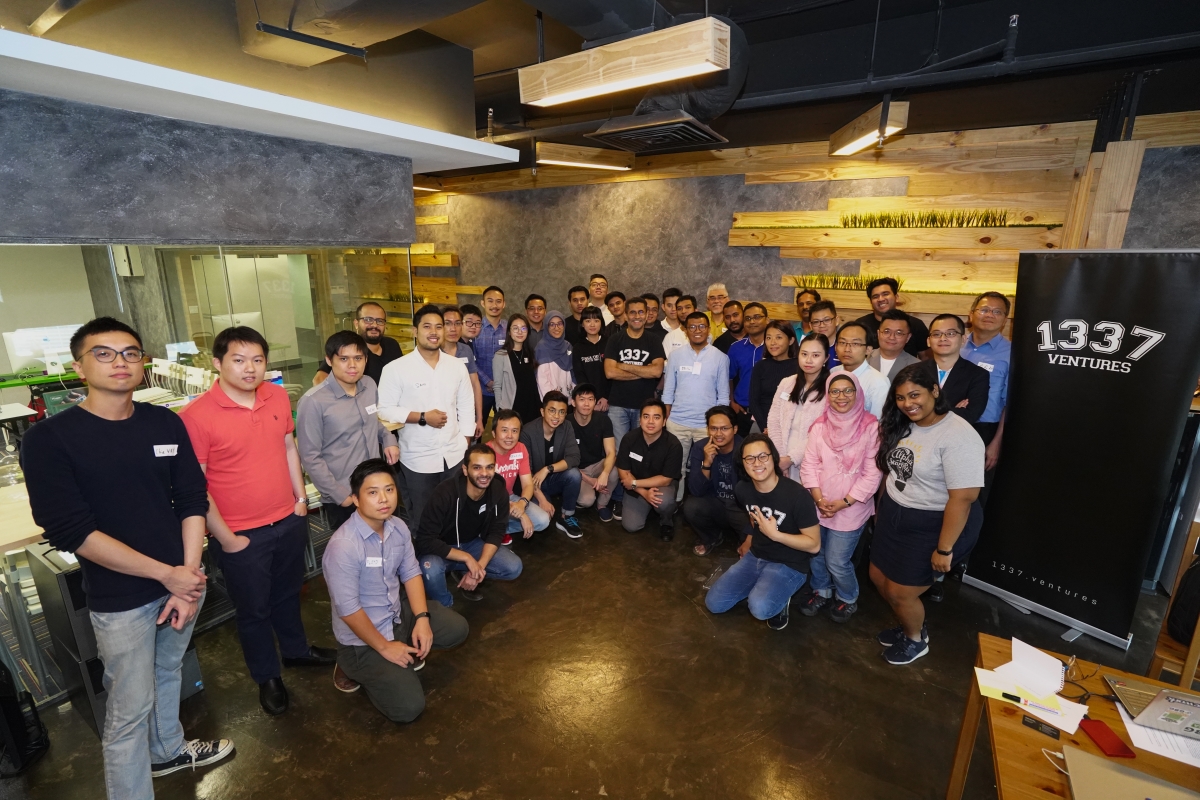 Now that the top 10 teams are primed and ready to present their groundbreaking ideas during Demo Day (where the top 3 teams will not only receive RM 150k in funding from 1337 Ventures, but also, if necessary, facilitation into the sandbox by Bank Negara), we invite you to join us for a day of serious Fintech immersion and possibilities!
2:00pm-2:30pm - Registration
2:30pm-3:00pm - Opening Remarks
3pm-3:45pm - Pitching session 1
3:45pm-4:00pm - Break
4:00pm-4:45pm - Pitching session 2
4:45pm Onwards - Networking
---
The top teams presenting are solving problems identified by Bank Negara Malaysia through FIs, ranging from verticals such as banking, insurance, and more. Here are the list of the startups pitching:
(Banking) Lucidity Systems - We are developing an intelligent trade documentation system for commodity exporters so they can get paid three times faster and reduce operational overheads by 50%.
(Insurance) Ouch! - We are a developing a digital insurance platform for first time insurance buyers, like newlyweds, so they can obtain protection in an easy, affordable and transparent manner.
(Regtech) Smartfund - We are developing a b2b invoice financing market place for SME businesses to access on the alternative financing option so that they can get funding offer timely without any assets collateral.
(Remittance) TransferBee - We are developing a mobile remittance platform to B2C and web payroll and remit platform to B2B. To reduce the foreign worker's cost to transfer money to e-wallet and input data as KYC so that user's can smoothly use mobile remittance solution.
(Banking / PFM) Alfred - We are developing a platform that tracks assets and liabilities for those who are looking to visualise their daily expenditure to better understand and manage their finances.
(Banking/SME) WASP - We are developing a credit card for companies younger than 2 years so they can manage their expenses and claims processes easier.
(Insurance) ChumUp - We are developing a smart insurance companion for consumer who is going through hassle of purchase, claim & getting consultation so they can keep track and manage policy effectively.
(Banking / Lending) Credor - We are a marketplace for retail investors desiring alternative returns and creditworthy consumers seeking quick loans, so that both can be matched in a transparent, time efficient and cost effective manner.
(Banking / Mortgage) Kompete.co - We are developing a mortgage loan platform where applicants can apply directly to all banks without stepping into your bank by creating an online account, uploading their documents and inputting their loan preferences.
(Insurance) GFlex40 - We are developing a P2P digital platform serving the B40LM40 segment especially fresh graduates in their first jobs and young married couples who shop in Mydin, 99 speedmart & or NSK and are on the lookout for cost effective easy to access medical cards and life insurance.