Description
Join John Donovan, Men's Recovery Director of West Coast Recovery Centers, for a unique, empowering, and interactive, personal development workshop:
(1) Learn about the root cause of addiction, violence, and avoidant behaviors.

(2) Effective techniques with resistant individuals.
(3) Discover what it is that you really want.

(4) Demistify the behaviors that stand in the way of you getting what it is that you really want.

How Do I Know if this Workshop is for Me?

Have you hurt someone you loved, regretted it, and did it again, usually in the same way?
Have you ever been in an argument and, in the middle of the argument, discovered that you were on the wrong side of the argument, but you continued to argue anyway?
Have you ever been in a situation, and a small (or not so small) voice in your head said "stop, what are you doing?" but you found that you couldn't or wouldn't stop?
If you answered yes to one or more of these questions, this workshop is for you.
"In every encounter, John speaks from a profoundly deep and other-worldly place filled with compassion, insight, wisdom, and humility. Whether working with me one-on-one, on the phone, or in a workshop, John has been and continues to be a strong, no-nonsense supporter of me and the Truth of my Being. Without John and his powerful, life-changing work, the shy person that I once was wouldn't be providing workshops of my own."
-Joanne Noll
About John: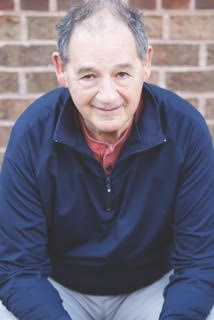 As the Men's Recovery Director of West Coast Recovery Centers, John possesses extensive and diverse professional experience and expertise. He has served as a facilitator for Conflict Resolution Workshops at Folsom State Prison; offered community support to the homeless and mentally ill; and contracted with the Sacramento County Sheriff's Office facilitating Relapse Prevention, Personal Development, and Intentional Living Groups with violent offenders and addicts for over 12 years. He completed a 52 week Men's Accountability Program and has been a Violence Intervention Program facilitator for the past 16 years. He has lived in recovery from drugs and alcohol for 28 years and has been working with men througout his recovery process, either in workshops or men's groups, inside and outside of institutions. John facilitates groups at West Coast Recovery Center with emphasis on assisting men and women to be thier authentic selves and travels nationally, faciliting Intentional Living workshops.

John Donovan brings his stories of profound breakthrough with inmates at Folsom Prison, the young and opiate addicted in treatment, Sacramento's homeless, and so many more.
John invites listeners to use the unique methods he's developed to help break down barriers to freedom and find peace in both stillness and chaos.