Join us in conversation with leaders of Afghan Diaspora, Organizers Challenging Islamophobia and Veterans of the War on Afghanistan and Iraq
About this event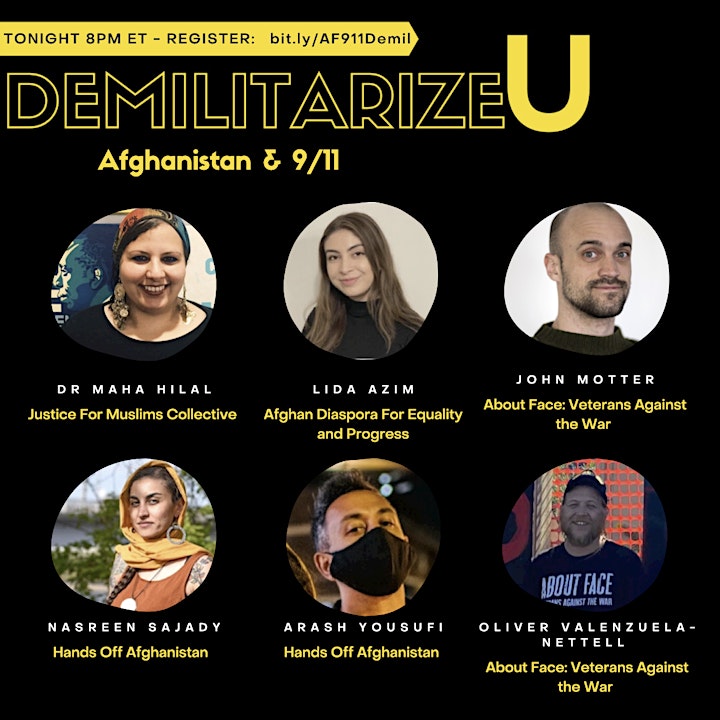 After nearly 20 years of the War on Terror and most recently the US withdrawal of troops from Afghanistan, what does this moment in militarism, GWOT and self-determination mean? What does resistance to the war look like and what can we do to change its course?
Join us for a conversation with leaders of the Afghan diaspora, organizers challenging Islamophobia and Veterans of the War in Afghanistan and Iraq.
This event will be live streamed across our social media, join on either:
Twitter: https://twitter.com/VetsAboutFace
Facebook: https://www.facebook.com/VetsAboutFace
YouTube: https://www.youtube.com/user/ivaw
Questions/concerns can be emailed to: staff@aboutfaceveterans.org.