Dementia-Friendly Workshop for Church Leaders @ Central UMC Atlanta
Description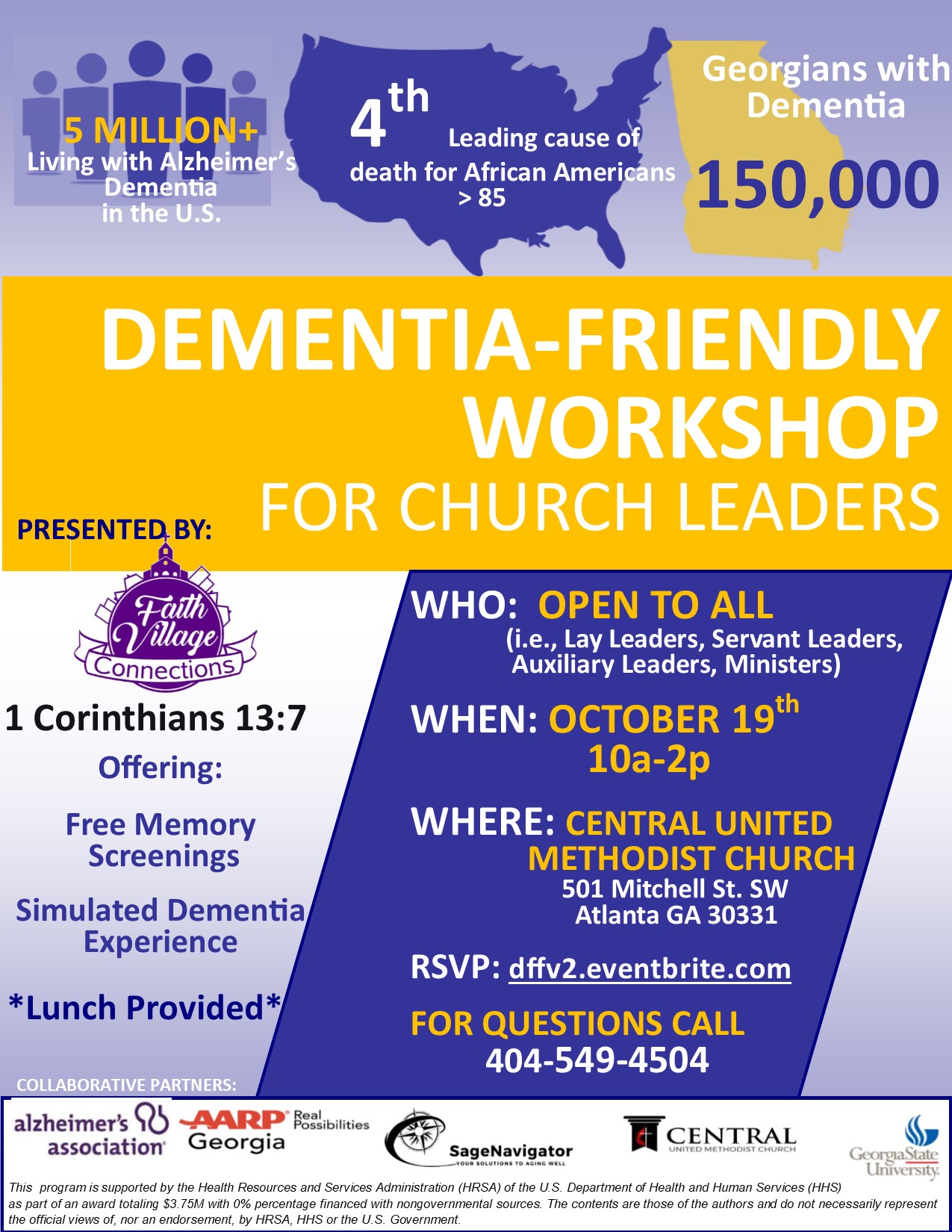 Faith Village Connections is working with churches and community partners to develop dementia-friendly faith villages to support families caring for persons living with dementia.

Workshop Topics:
1. Supporting your congregation to live well beyond the diagnosis of dementia
2. Re-engaging families and persons living with dementia.
3. The role of the church as a key member of the care partner team.
Please join Faith Village Connections' effort to increase awareness regarding dementia in the African American faith communities.

Attendees will also be able to sign up for a Free Memory Screening and participate in a Simulated Dementia Experience

Event: Dementia-Friendly Workshop for Church Leaders

Date: October 19, 2019

Location: Central United Methodist Church

Address: 501 Mitchell St SW, Atlanta, GA 30314
Time: 10a-2p
Food: Lunch Provided

Parking: Free

***Door Prizes***
Collaborative Partners and Sponsors: SageNavigator, AARP Georgia, Alzhiemer's Association, Georgia State University, Central United Methodist Church
This program is also supported by the Health Resources and Services Administration (HRSA) of the U.S.Department of Health and Human Services (HHS) as part of an award totaling $3.75M with 0% percentage financed with nongovernmental sources. The contents are those of the author(s) and do not necessarily represent the official views of, nor an endorsement, by HRSA, HHS or the U.S. Government.