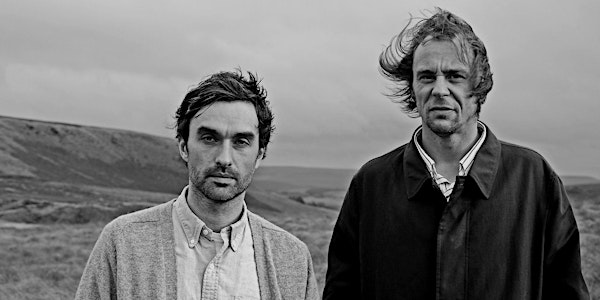 Demdike Stare, Rrose, Antenes (Recombinant Festival 2018 - Saturday Night)
When and where
Location
Gray Area / Grand Theater 2665 Mission Street San Francisco, CA 94110
Description
Demdike Stare with Michael England
Rrose
Antenes
Antimatter
DJs Justin Anastasi / Nihar (Surface Tension)
- ◬◬◬ -
Demdike Stare teams up with visual artist Michael England to offer a high-voltage AV show. This association functions live as a total experience, in which the rarefied electronics of the Manchester duo (characterized by a mixture of bass music, techno, ambient and noise) is interpreted by England mixing imagery associated with the group (esoteric prints and B series films) with others much more poetic and free, such as those of tourists taking photos in front of Niagara Falls.
Miles Whittaker and Sean Canty have been shaping a truly impressive body of work for the last ten years, from their first albums full of noxious soundscapes and generic experimentation to their new album, the excellent "Wonderland", which both speeds things up and goes back to the basics of rave-jungle and bass music. In 2009, soon after startin Demdike Stare, the duo founded the DDS label, the youngest brother of Modern Love, a platform to which they are still closely linked and on which they have published most of their albums. Michael England is known in the electronic universe for his cover designs for labels such as Warp (Leila) and Skam (Bola, Gescom), although his work is of course much more extensive, with work in the fields of animation, cinema or photography, among other disciplines.
After the release of three EPs and an album on the Sandwell District label in 2011 and the launch of her own Eaux imprint in 2012, productions out on Further Records, Stroboscopic Artifacts, Infrastructure New York and Khemia Records including collaborations with Bob Ostertag, Lucy, and others, Rrose has found a unique niche in the worldwide techno underground while remaining equally situated in the experimental and avant-garde artistic communities. His tracks incorporate ideas from early drone and minimalist music as prominently as they do the history of dance music. Whether as a DJ, live performer, or producer, Rrose crafts sonic ecosystems with patience and attention to detail, allowing the music to unfold gradually while tapping into deep, uncharted recesses of both the mind and body.
DJ, producer and electronics artist Antenes operates a laboratory of self-made sequencers and modular synthesizers built in the name of rhythmic, sonic, and spatial exploration. Tracing the lineage of synthesizer operation to vintage telephone equipment and inspired by the Buchla 100, her curious studio discipline of manipulating repurposed switchboards was fueled by the desire to breathe new life into long-silenced machines, transforming signal paths through which voices once travelled into sequences that burst with percussive energy and evolving textures, bouncing sound through sound like so many distant AM radio stations on a late night drive. Her 2015 solo production debut, The Track of a Storm EP on L.I.E.S. reveals three tracks of otherworldly techno infused with "lazer shot synthwork," "ghostly noise layers," "muscular bass shapes and sparking percussions," appearing on the 2015 best-of lists for Juno and Fact magazine.