Description
Get ready for our annual 2019 User Conference hosted at the Hyatt Regency Miami from May 9th-10th.
Event Overview
If you're a Demand Driven Technologies partner, customer, or are interested in learning more about Demand Driven Technologies as a whole, this conference is for you! With feature presentations by thought leaders Debra Smith, Chad Smith, and Erik Bush, case studies from current Demand Driven Technologies customers, sessions on advanced techniques and best practices from channel partners, this conference is full of events you won't want to miss!
Debra Smith (Constraints Management Group), Chad Smith (Demand Driven Institute), and Erik Bush (Demand Driven Technologies) will present keynote messages during the conference on Demand Driven concepts and implementations. There will also be sessions along with breakouts to offer attendees a wide range of topics. Demand Driven Technologies will also provide the latest updates on our solutions and product roadmap.
Speakers and Sessions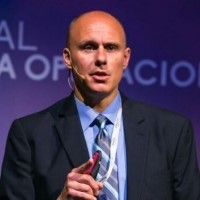 Chad Smith, Co-Founder of the Demand Driven Institute
Chad Smith, CDDP, is a co-Founder and Partner at the Demand Driven Institute. Prior to the Demand Drive Institute Mr. Smith served as the Managing Partner of Constraints Management Group (CMG) for eighteen years. Mr. Smith has co-authored and contributed to several books on MRP, Theory of Constraints, and the Demand Driven methodology.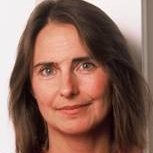 Debra Smith, Partner at Constraints Management Group
Debra is the co-founder and Managing Partner of Constraints Management Group (CMG) and a co-founder of Demand Driven Technologies. CMG is a services and technology company specializing in integrated pull-based manufacturing, materials and project management systems for mid-range and large manufacturers and their supply chains. Together with her partners (past and present), CMG is responsible for and continues to lead much of the development and practical application of the methodology, processes and software development known as Demand Driven MRP, Demand Driven Scheduling and Execution, aka the Demand Driven Operating Model. She is the author and co-author of four books including Demand Driven Performance – Using Smart Metrics, which is the foundation for the Demand Driven Adaptive Enterprise Model.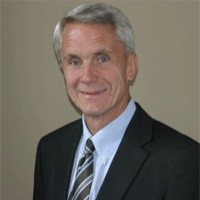 Erik Bush, CEO at Demand Driven Technologies
Erik Bush is the co-founder and CEO of Demand Driven Technologies. Having led the growth of Demand Driven Technologies since its formation in the fall of 2011, Mr. Bush has pushed Demand Driven Technologies to exceptional growth with clients on six continents around the world. Mr. Bush has a deep commitment to delivering client value and will share his observations on the growth of DD Tech's client base along with updates on our solution offerings.
Cost
The registration fee includes the event, meetings, and meals during the conference. Sign up before March 1st, 2019 to take advantage of early pricing at $295.00 per attendee.
Lodging
There are a large number of rooms blocked off at the Hyatt Regency Miami for Wednesday, May 8th and Thursday, May 9th for our attendees. The discounted nightly room rate is $189.00 per night. Details for booking rooms will be sent after confirmation of registration from this page.
This event is for DD Tech existing and potential customers, partners and invited guests only.