Deluxe Soho Official Screening: BROADCAST DESIGN

Thursday, July 21, 2011 at 6:15 PM (BST)
Event Details
Official Screening - BROADCAST DESIGN
Showcasing work, under 5 minutes in length, including branded content, commercial sequences, titles, idents, spots, digital posters and work designed for multi-platform distribution.  
LOVE IN THE MOUNTAINS Love and Anarchy 2009 – The 22nd Helsinki International Film Festival
Dir. Eliza Jäppinen  (Anima Boutique) Finland, 1m 30s
DEAD ISLAND TEASER TRAILER Deep Silver – Dead Island
Dir. Stu Aitken  (Axis Animation) UK, 0m 00s
HEAD ROOM London's Science Museum
Dir. Leo Bridle (Beakus) UK, 2m
DISCOVER YOUR LIGHT Swarovski
Dir. Bruno Aveillan (Believe Media, UK) Austria, 3m
BUILDING ANYTHING Lego
Dir. Temujin Doran (n/a) UK, 1m 21s
EARTH LOVERS The Body Shop
Dir. Koja  (n/a) UK, 1m 08s
MUSEUM OF CLUB CULTURE PROMO Museum of Club Culture
Dir. Kate Jessop (n/at) UK, 34s
CHANNEL PACKAGE FOR SKYPERFECT TV! WORLD CUP 2010 SKYPerfect TV!
Dir. Hirosinante Murakami  (KOO-KI) Japan, 30s
TOMATO SAUCE Aldi
Dir. MJ Delaney  (Love Commercial Production Co.) UK, 20s
TRUE LIFE COSTS Volkswagen
Dir. Terry Hall (Love Commercial Production Co.) UK, 27s
'CORP + ANAM' TITLE DESIGN TG4
Dir. Lorcan Finnegan (Lovely Productions) Ireland, 54s
MEDIA TRUST STORIES Media Trust
Dir. Gavin Toomey (Media Trust) UK,  3m 19s
SHOREDITCH SLAYER
Dir. Simon Levene  (Mustard Films) UK, 2m 16s
COCA COLA SIEGE Coca Cola
Dir. Fx & Mat  (Nexus Productions) UK, 1m
THE CHASE Venables and Bell and Intel
Dir. Smith & Foulkes  (Nexus Productions) UK, 1m 45s
THIS UNPREDICTABLE LIFE
Dir. Smith & Foulkes  (Nexus Productions) UK, 1m 00s
MTV PUSH MTV
Dir. Nick Scott (Nick Scott Studio Ltd.) UK, 1m
COS X FRIEZE ART FAIR COS
Dir. Karan Kandhari (Oslo Beach Films) UK, 1m 30s
JAMIE'S DREAM SCHOOL Channel 4
Dir. Keith McCarthy & Marc Reisbig  (Passion Pictures & 4 Creative) UK, 1m
SMUTLEY AIDES
Dir. Againstallods (Passion Pictures) UK, 2m 20s
HAPPY Specsavers
Dir. Darren Walsh (Passion Pictures) UK, 30s
FIREFLY Mnet
Dir. Jannes Hendrikz (Passion Pictures) South Africa, 1m
ALICE: MADNESS RETURNS – TRILOGY EA
Dir. Shy The Sun (Strange Beast) UK, 2m
NOLAN'S NUTS
Dir. John Nolan (Streetlight Films UK Ltd) UK, 1m 30s
FREE RANGE Conran Shop's
Dir. Jake Mavity (Tantrum) UK, 1m 25s
VIASAT 4 IDENTS Viasat 4
Dir. Jake Mavity & Rich Mitchell (Tantrum) UK, 45s
WINTER REVEL Laphroaig Scotch Whisky
Dir. Ted Marcus (Trade Marked, Ladeson Productions) USA, 1m
FLUTTER
Dir. Paul Donnellon (VooDooDog) UK, 1m 13s
ASSLAND Diesel
Dir. Tomi Dieguez (Punta) Argentina, 1m 52s
STYLE AND CITY Peugeot
Dir. Jean-Paul Frenay (Infected) Germany, 22s
BLUEMOTION Volkswagen
Dir. Jean-Paul Frenay (Latcho Drom) Germany, 40s
NIKE MERCURIAL VAPOR SUPERFLY III Nike
Dir. Jean-Paul Frenay (Postpanic) Holland, 1m 05s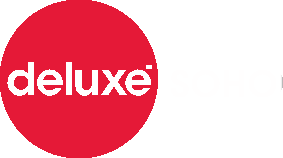 When & Where

Deluxe Soho
8-14 Meard Street
W1F 0EQ London
United Kingdom


Thursday, July 21, 2011 at 6:15 PM (BST)
Add to my calendar