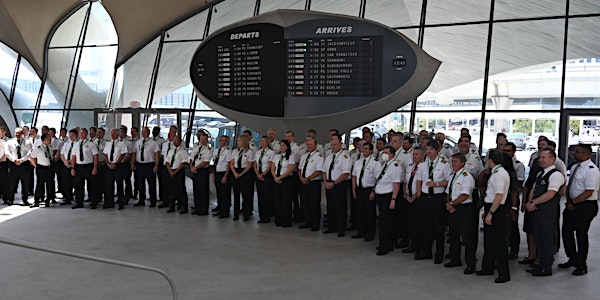 Delta Pilots NYC Informational Picketing
Stand shoulder to shoulder with your fellow Delta Pilots to show Delta Management that we are beyond ready for a new contract!
When and where
Location
TWA Hotel Idlewild Drive Queens, NY 11430
About this event
The MANDATORY pre-picket briefing will be held at TWA Hotel JFK Airport - Fab Four Ballroom.
Arrive at the TWA Hotel at 1:00 p.m. for the MANDATORY pre-picket briefing. Picketing will commence at 2:00 p.m. and end at 4:00 p.m.
We plan on Summer Uniform, Green Lanyards and No IDs. Probationary pilots are encouraged to register and attend, but will NOT wear any part of a uniform, serve a public role, or carry a picket sign. We could use your help and contributions in other areas behind the scenes.
***If you want to attend the picket after the initial briefing (ie coming from your flight, etc.), you can still participate as long as you receive a briefing from one of the SPSC Team who will be in blue SPSC POLOS at the picketing site. Please read the inforgraphic below! We will have a secure area to keep your bags at the hotel but NOT at the picket site ***
PARKING: if you are driving to the event, let the valet know you are there for the ALPA event and it will be comped for you
Refreshments will be served.
WEAR SUNSCREEN AND HYDRATE!