About this Event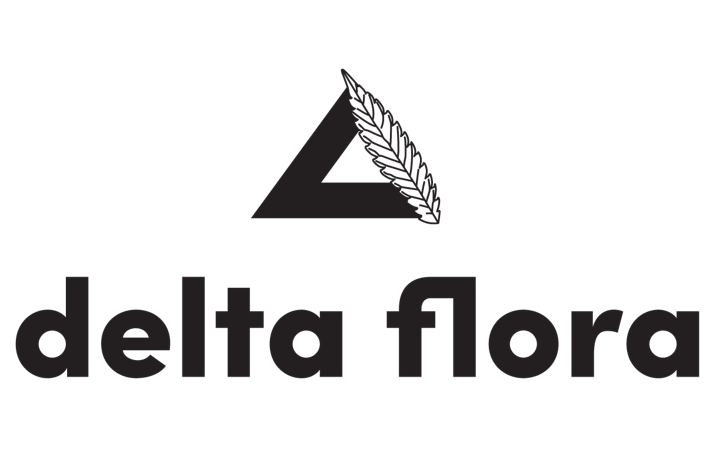 Summer Rooftop Event!
Hey everyone we are hosting the Hemp & Cannabis community of NJ
on June 27th.
There will be
• Networking Opportunities • Shops • Learn how the industry is changing New Jersey.
We will cover
1. Request for Applications (RFA) for up to 108 potential new medical cannabis business licenses
2. The important health &wellness aspects of cannabis & hemp.
Wanda James & a distinguished panel of guests will tell you what you need to know
- How to secure a license
- Business traps to avoid
- What you need to know before applying for licenses
- What it takes to successfully run a medical Cannabis business
- Why compliancy is vital, and how to mitigate issues.
Event Schedule
• CBD Yoga Rooftop Class 6:30 pm
• Networking w/ refreshments 7:00pm
• Opening Remarks - 7:30pm
• Brief Announcements Sponsors Partners & Honored Guests, CCA announcement.
• First Panel - 7:45 pm - Explaining The RFA's
- Wanda James, Rose Matos, Jess FG, Stu Zakim.
• Wanda's Keynote Speech 8:45 pm
• Second Panel 9:05pm - Health & Wellness
- Laura Lagano, Dr.Mary Clifton.
• Sprint Talk on Culture & Cannabis - Nikki Duncan Smith
• Vendors, Investor Discussion & Open Demonstrators 10:05 pm
- David Serrano & Norman Chevlin
• After-social till 11:45pm
Fun Fact: The Venue was previously home to the factory where WWI Destroyer & Aircraft Carrier Ships were once made!
Vendors :
420 Photo booths
Infused Touch CBD massage
Parkside CBD
A CBD Remedy
Daniello Consulting
and more!!
Our goal with events is to bring Great-Spirits & Great-minds into one atmosphere. To foster innovation,opportunity, ingenuity, sparks of hope, grit & diversity.
Speakers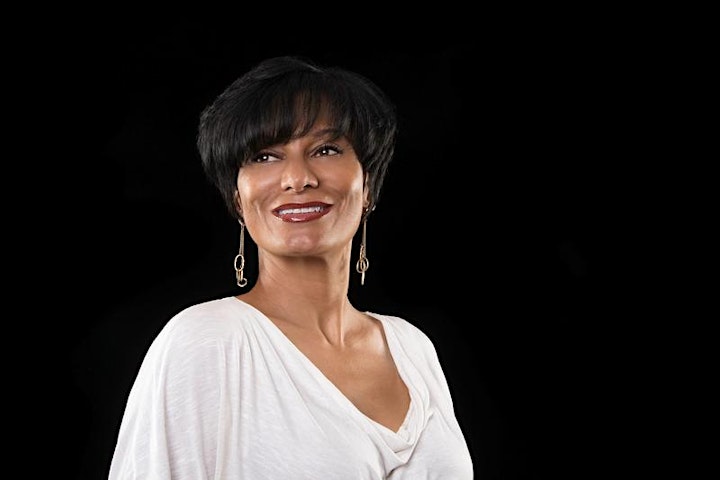 Wanda James
Wanda decided to get into the cannabis industry after her brother was given a 10-year prison sentence for marijuana possession.Prior to opening a dispensary, she owned restaurants with her husband in Los Angeles and Denver. When she opened a dispensary in 2009 with her husband, Wanda became the first black dispensary owner in Colorado. James was formerly a lieutenant in the United States Navy, where some of her duties included tracking submarines.
Wanda was also a political campaign manager. She ran Colorado representative Jared Polis's first campaign, and ran the 2006 congressional race in Colorado Springs, Colorado for Lieutenant Colonel Jay Fawcett.
Previously, she worked on former President Barack Obama's 2008 National Finance Committee.She also worked to get sentences dropped for people in jail for cannabis possession. James was previously appointed to the Los Angeles Small and Local Business Commission. She has also served on the board of directors of the Starlight Children's Foundation and the Greater Los Angeles African American Chamber of Commerce. She had also worked on Colorado governor John Hickenlooper's task force for Colorado's Amendment 64. Also, Wanda is a managing partner for the Cannabis Global Initiative.
Stu Zakim
Stu Zakim is a Corporate Communications /Marketing professional with senior level experience in the entertainment, media and cannabis sectors. He has a strong background and proven track record in brand repositioning, integrated marketing programs, product launches, strategic media relations, development and implementation of corporate communications programs and crisis communications.
He also acts as the Communications lead for the Marijuana Business Association – www.mjba.net , a business to business trade association with accompanying newsdriven web site, MJ News Network – www.mjnewsnetwork.com
He has worked on the PR campaigns of some of the most popular and successful films and television shows in recent history as an executive at Columbia Pictures, Universal Pictures and Showtime Networks. Zakim is a frequent contributor to CNN and MSNBC.
He launched Bridge Strategic Communications in 2009. Bridge Strategic Communications works with clients to raise, expand or reposition their profile to its various constituencies through integrated public relations programs. Recently, Bridge Strategic Communications successfully crafted and executed a powerful communications plan that delivered media impressions to over 20 million people in the NY/NJ area for the first NJ Cannabis Symposium.
Zakim, a graduate of Boston University's College of Communications, is a member of the Academy of Motion Pictures Arts & Sciences and the Academy of Television Arts & Sciences. He was recognized by his peers as one of Top 100 people in the cable industry. He also serves on the Board of Directors of the Publicity Club of New York.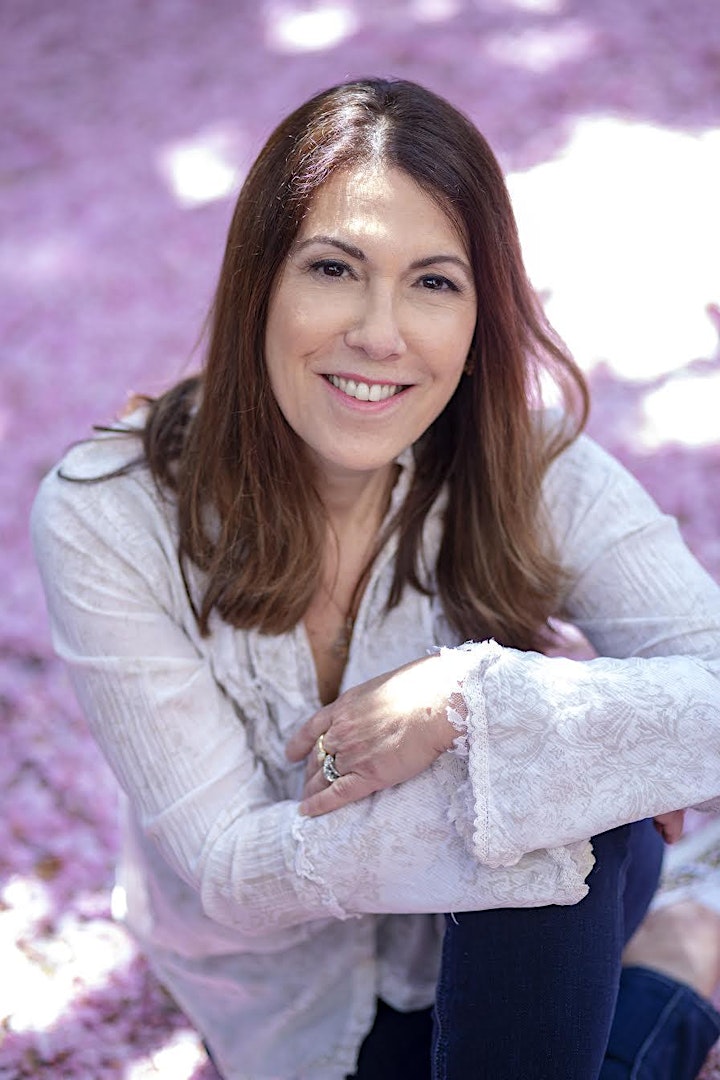 Laura Lagano
Laura Lagano is a Registered Dietitian Nutritionist with advance training in functional and integrative medicine, as well as in cannabis and cannabinoid medicine. In her role as an Integrative Clinical Nutritionist, Laura focuses on gut, immune, and brain health. Healing anxiety, autism spectrum disorder, and Alzheimer's are her specialties. Author of The CBD Oil Miracle and co-founder and education director of the Holistic Cannabis Academy (https://holisticcanna.com),
Laura's journey to cannabis was led by her dissatisfaction with what conventional healthcare had to offer her daughter Isabella, who was on the spectrum. Isabella is now working and on her way to independent living thanks to integrative healing approaches, including nutrition and cannabis.
Always ahead of the curve, Laura has been educating healthcare practitioners and consumers about integrating cannabis with other holistic modalities since 2014. She speaks frequently at conferences about the ancient plant, consults with cannabis and hemp CBD companies, and serves on the advisory boards of marijuana dispensaries. Laura writes for Kitchen Toke and Holistic Primary Care magazines and been interviewed by numerous media.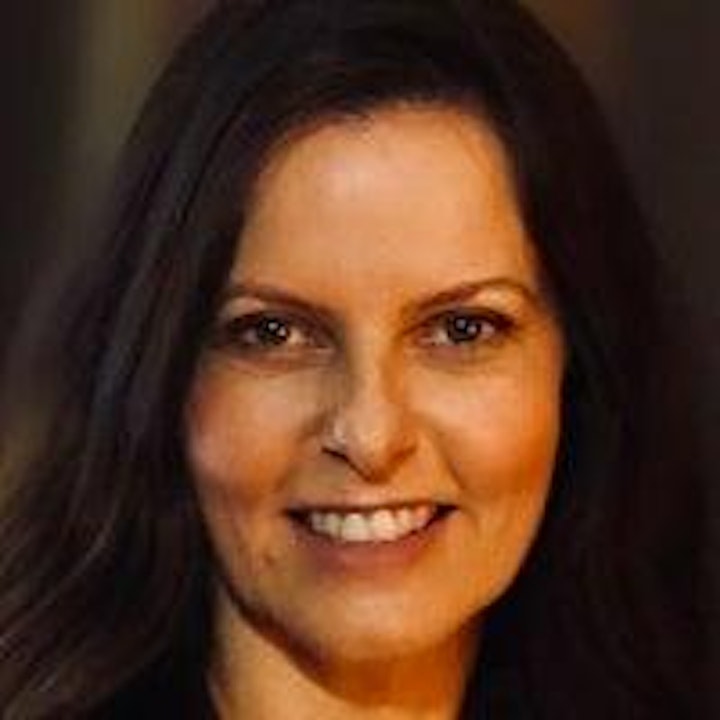 Dr. Mary Clifton
Dr. Mary is an Internal Medicine doctor with 20 years of experience in both the hospital and private practice. She's the mother of two incredible girls, a published researcher ad national speaker on women's health and osteoporosis, and author of three books. She is a CBD & Cannabis educator.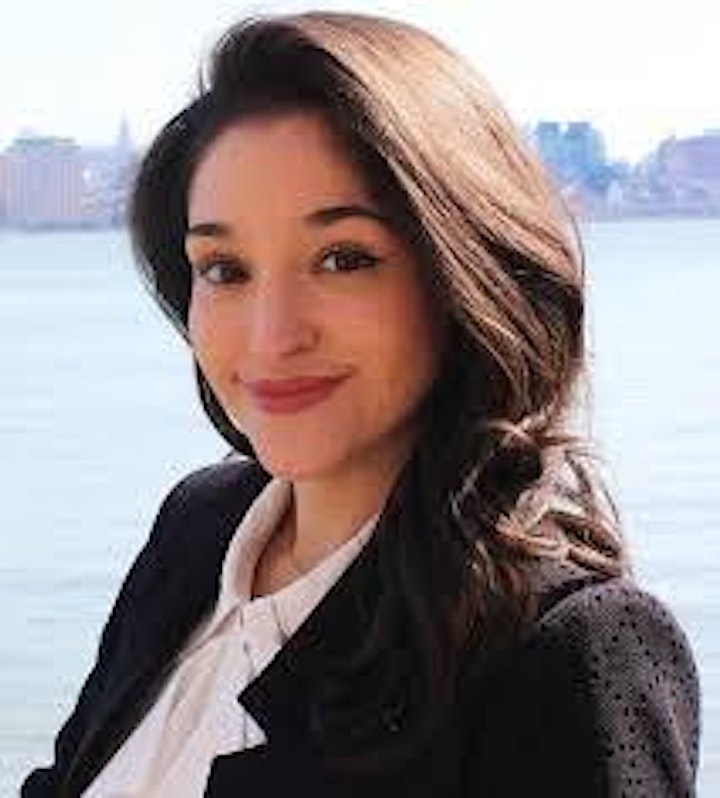 Jessica F. Gonzalez
A Jersey City Heights native, Jessica F. Gonzalez, Esq. is the founding partner of Moyeno Gonzalez & Associates, New Jersey's first minority and female owned law firm focusing on cannabis and currently serves as the Vice President of Latinx Outreach for the national organization Minorities for Medical Marijuana.
As a cannabis attorney and advocate, Jessica helps clients navigate the legal cannabis industry in New York and New Jersey.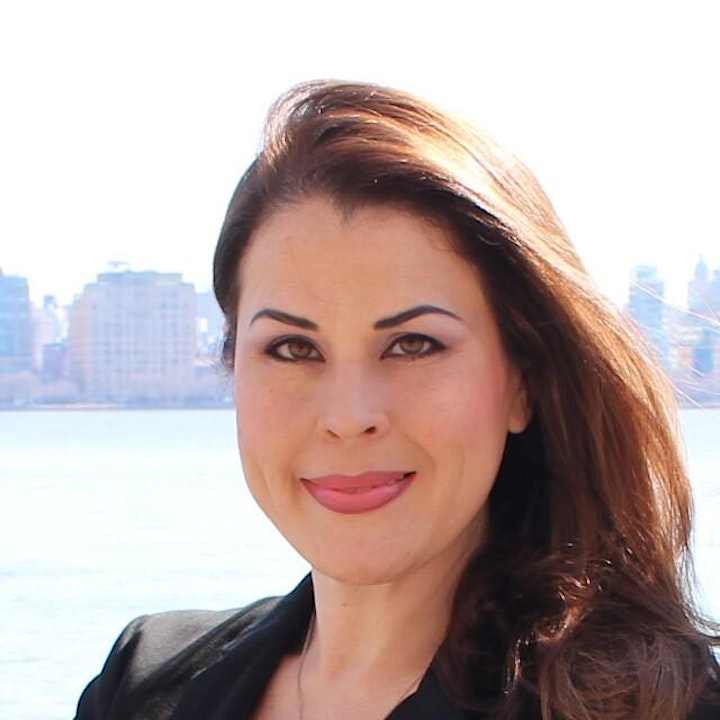 Rosemarie Moyeno Matos
Rosemarie is a business lawyer and founding partner at Moyeno Gonzalez & Associates PC. With nearly two decades of practice experience, Rosemarie has acquired extensive knowledge in a wide variety of practices areas including Business, Cannabis, Insurance, Environmental, Regulatory Compliance and Real Estate Law. Rosemarie represents both for-profit and non-profit organizations, rendering a wide range of legal services from entity selection and formation to regulatory compliance advice and commercial transaction representation.
In August 2018, Rosemarie assisted Simply Pure NJ, Inc. in submitting two applications for vertically integrated Alternative Treatment Center licenses through New Jersey's Medical Marijuana Program. Currently, she represents several entrepreneurs and start-ups entering the medical and recreational Cannabis space.
Through her corporate and regulatory background, Rosemarie has a keen awareness of the issues faced by those participating in the Cannabis industry and successfully helps her clients navigate them.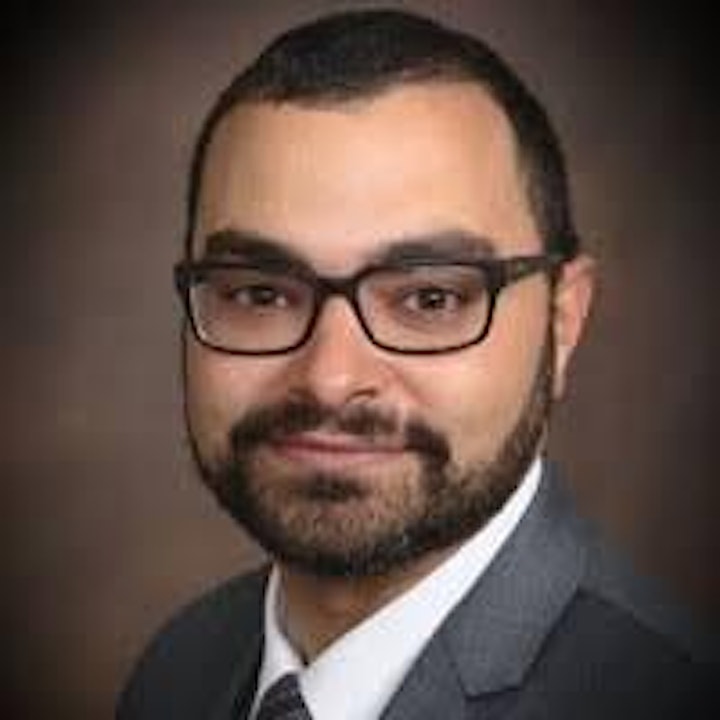 David Serrano
David Serrano is a social entrepreneur and industry advocate, who began his passionate journey with cannabis by extracting and infusing cannabis products for his mother. He is a decorated Navy veteran that has since studied and directed in almost every sector of the industry.
His key areas of focus are strategic planning, team-building, government-relations, communications, and corporate social responsibility.
A New Jersey native, David brings a wealth of insights from his nationwide engagements to compartmentalize industry operations and develop thoughtful, disruptive, and evidence-based business models.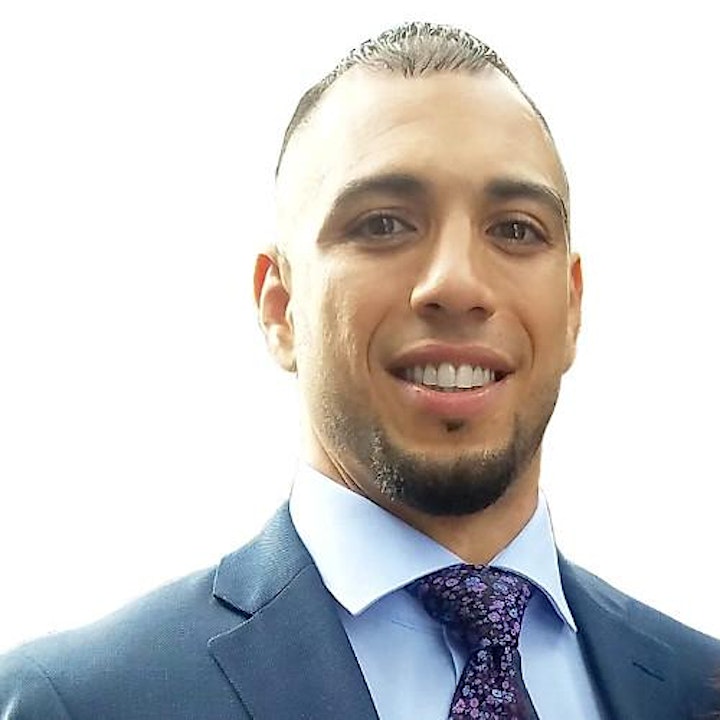 CBD Yoga Host
Salam Diri
Salam Diri is a health & wellness expert, cannabis advocate and community outreach professional who was born and raised in Hudson Co., N.J. Having experience in building and maintaining interpersonal relations, Salam's BS in Psychology from Rutgers Newark and extensive knowledge in the health and wellness space as a personal trainer, manager and business owner makes him a major asset for strengthening business relationships in the Cannabis Industry.