Description
COME ONE, COME ALL TO THE FIRST AND BEST YOGA FESTIVAL OF THEM ALL!
JOIN US AT DELRAY BEACH'S FIRST YOGA FESTIVAL WHICH IS ONE DAY ON SUNDAY 11.11.18 SORRY NO REFUNDS.
OUR KICKOFF PARTY FUNDRAISER IS FRIDAY 11.9.18
REGISTRATION OPENS AT 9 AM on SUNDAY, NOVEMBER 11th AT OLD SCHOOL SQUARE IN DELRAY BEACH.
TENATIVE SCHEDULE IS POSTED ON OUR WEBSITE FOR YOU TO DOWNLOAD AND ALSO AVAILABLE AT OLD SCHOOL SQUARE. SUBJECT TO CHANGE.
SORRY NO REFUNDS.



PLEASE NOTE: CLASSES, TEACHERS AND SCHEDULE CAN CHANGE AT ANY TIME. MOST RECENT SCHEDULE IS POSTED ON OUR WEBSITE.
Yoga Fun Day Delray Beach is a One Day Fun Event and Yoga Festival For The Whole Family on SUNDAY 11.11.18.

COME ON OUT AND JOIN US FOR THE FIRST ANNUAL YOGA FESTIVAL IN DELRAY BEACH.
Over 70+ Classes to choose from beginner, intermediate and advanced in yoga, belly dancing, acro yoga, west african dance and meditation. We also have kids classes and a Kids Zone. Kids under 12 are FREE!

Amazing and Fun Workshops for your Mind, Body and Soul.
45+ Vendors in Vendor Village - Women's Clothing, Chocolate, Luxury Retreats and more! The Vendor Village is FREE to the public. If you want to take a class you must purchase a ticket.

Live Music
Spa Zone for some TLC and pamper me treatments.

Healing Zone

The Fun Zone for Kids

Kids Zone


Experience Mindful Living
Yoga Fun Day is devoted to presenting the full spectrum and tradition of yoga in simple, understandable and beneficial ways in a safe and fun environment.
All ages welcome. All abilities welcome. Get out and disover the joy of yoga in this one day yoga festival. http://www.yogafunday.com
Once you purchase, you will receive an order confirmation email from Eventbrite, YogaFun Day's ticketing partner. Your e-ticket(s) will be attached to your order confirmation email.

Important:

if you do not see your order confirmation in your inbox, make sure to check your junk/spam folder. If you can't find it there, either, click here to access the Eventbrite help center.

If you are having any other technical ticketing-related issues with your order, click here to contact Eventbrite. For questions and general Yoga Fun Day info, click here.

Need to view or update the information on your order? Click here for instructions.

All sales final. Registration desk opens at 9 AM on Sunday, November 11th at Old School Square.

Event is rain or shine. We are inside Old School Square for most of our classes and some of the classes will be outside under tents and on the lawn.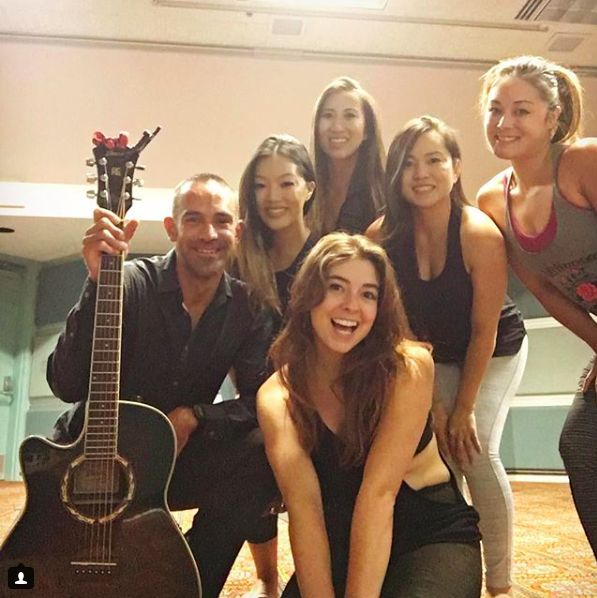 Advertised presenters, teachers and artists are confirmed at this time but are subject to change.

No Refunds.

ALL DAILY ACTIVITIES SCHEDULED ARE SUBJECT TO CHANGE AND OR COULD BE CANCELLED.
FAQ'S:
What should I bring to Yoga Fun Day?
- Yoga Mat.
- Block, strap, blanket, pillows and any type of props you may have at home.
- Cash or credit card for the day.
- Photo ID to get into the event.
- Your ticket.
- Bottle of water.

- Snacks
- Your beautiful self
- Your friends. Fitness is always more fun with a friend.
- We will have bottled water available during the day for you to purchase but we encourage you to bring these items with you as well. There are several options for food onsite from local restaurants in Pineapple Grove to a plethora of restauratns on trendy Atlantic Ave.
Is there parking available?
Yes, there is street parking, public parking and paid lots.
Is this a Yoga Festival?
Yes! It is a one day family friendly crowd pleasing event. This wellness and fitness yoga festival is filled with yoga classes, workshops, music, fun, and a marketplace.
Can I bring my kids?
You bet! We love kids. We have kids classes planned in our KID ZONE which was a huge hit last year. Kids under 12 are FREE. If your kids will be attending a class with you please make sure they stay with you on a mat during the entire class. Kids running in and out of the room is very distracting and we love having kids do yoga but please make sure they stay in the room and are quiet so others can enjoy the class.
Is babysitting available?
No, at this time we do not have babysitters available. We ask that your kids stay with you and try some classes out from our certified instructors.
Can I leave during the day and come back?
Yes, just keep your ticket/wristlet handy on your phone or in your bag in case you are asked for it to re-enter.
I am brand new to yoga can I still come?
Yes! This event is for all abilities and all ages. We want you to learn and try yoga in a safe and fun environment. All of our classes are taught by local instructors that are certified.
Do You Run Women's Retreats or Women's Wellness Weekends?
We have partnered up with Celebrity Cruise Line and Canyon Ranch Spa and are launching our first Yoga Fun Day Cruise coming soon. Sign up on our mailing list if you are interested or send us an email to yogafunday@gmail.com with your contact information.