Description
Celebrate spectacular Delray Beach designers, art and beauty at the 6th Anniversary of Delray Beach Fashion Week created by the Delray Beach Downtown Development Authority & the Downtown Delray businesses. The local designers and diverse fashions will take center stage at
Fashion Royale - Opening Night Evening Wear & Designer Fashion Show,
For Your Eyes Only - Shop The Runway In-Store Shopping Event throughout Downtown Delray Beach,
Fashion is Forever—Fashion Luncheon, Fashion Show, & Silent Auction,
License to Swim—Closing Night Swimwear Show
Events will take place throughout Downtown Delray Beach. Runway seats are ticketed.*
FASHION WEEK VIP TICKET - For $150, each ticket holder receives a special VIP lanyard and seating at every show (3 shows) & exclusive VIP area at the "Fashion Royale" opening show, entry to the "For Your Eyes Only" in-store shopping event, special 2019 Edition of the Amanda Perna SWAG bag, a one year VIP membership to iPic Movie Theater, 4 entries for a chance to win the Grand Prize, and admission to the VIP closing reception. Please note: VIP tickets are limited and will sell out in advance.
FULL EVENT SCHEDULE - to learn more go to www.DelrayFashionWeek.com
WEDNESDAY, JAN 23, 2019
"FASHION ROYALE" - EVENING WEAR RUNWAY FASHION SHOW & ENTERTAINMENT
DELRAY BEACH FASHION WEEK KICKOFF EVENT
LOCATION: Outside on East Atlantic Ave between NE 5th Ave and NE 6th Ave in front of the Colony Hotel (525 E. Atlantic Avenue), Delray Beach
DESCRIPTION: We are proud to present an evening inspired by 007's Casino Royale! This is an evening of fashion, couture, and entertainment at this runway show event right on Atlantic Avenue. Over 70 models will walk the runway showcasing a large array of evening wear and original designs found in the boutiques located within Downtown Delray Beach. Experience the vibrant atmosphere found only in Downtown Delray Beach.
COST: $30 per person for runway seating benefiting Achievement Centers for Children & Families. Ticket includes a special gift and a chance to receive a Fashion Week prize.
7PM- 8PM: Visit the Beauty Bar, Specialty Boutiques, Take Photos at the Step & Repeat, and enjoy Live entertainment by Edge Effect A Capella group. The Edge Effect are a five man, all-star vocal band taking a cappella vocal music to new heights. Consisting of winners of MTV's "Top Pop Group", Boyz II Men's "Next Great A Cappella Group" and "America's Got Talent" finalists, the group members (Daniel Alan, Troy Dolendo, Sean Gerrity, John Gibson and Karl Hudson) have shared the stage with musical legends such as Prince, Stevie Wonder, Tony Bennet, David Foster, Robin Thicke and more.
8PM SHOWTIME: Runway Evening Wear Fashion Show & Live Entertainment By Edge Effect from Orlando
ATTIRE: Cocktail attire suggested

THURSDAY, JAN. 24, 2019
"FOR YOUR EYES ONLY" IN-STORE SHOPPING EVENT
LOCATION: Check in at Brulee Bistro
10am – Check in
10:30am – Shopping Shuttle departs
DESCRIPTION: Shop the Runway! This new Fashion Week event provides a fun, unique way to shop the participating retailers within Downtown Delray Beach. Attendees will enjoy a welcome reception, Fashion Week swag bag, and chances to win fabulous prizes when you shop! Attendees will be escorted to retail stores where they will enjoy a festive shopping experience. More Details online at www.DelrayFashionWeek.com
COST: $25 per person for event admission benefitting Achievement Centers for Children and Families
TICKET INCLUDES: Reception & transportation

FRIDAY, JAN. 25, 2019
FASHION IS FOREVER" LUNCHEON & FASHION SHOW
LOCATION: CHE!!! Restaurant, 900 E. Atlantic Avenue, Delray Beach
DESCRIPTION: Set on the Intracoastal Waterway, you will enjoy a fun fashion event inclusive of a silent auction, entertainment, a delightful lunch and fun Ready-to-Wear fashions from Downtown boutiques.
COST: $50 per person to include lunch, signature cocktail, a ticket for a chance to win the Fashion Week Grand prize and the show; Benefitting Achievement Centers for Children & Families
11:30 – 12:00: Reception and Silent Auction of over 30 items from beautiful Downtown Delray Beach businesses Lunch and a special chance to win a Fashion Week prize
12:00pm Lunch service to begin
12:45: Entertainment & Show to begin
ATTIRE: Resort Casual

SATURDAY, JAN. 26, 2019
7PM-9PM "LICENSE TO SWIM" – SWIM & SURF FASHION SHOW
LOCATION: Old School Square Park, 96 NE 2nd Avenue, Delray Beach
DESCRIPTION: Celebrate the 007 Swim theme Delray Beach Style! This resort town is filled with all types of swim and surf fashions – check out the over 60 models who will strut the Avenue in the heart of Downtown Delray Beach. You won't want to miss it! (VIP Ticket holders will enjoy a reception at Avant Restaurant 6:30 – 7:30pm)
COST: $25 per person for runway seating, includes a special gift and chance for a Fashion Week giveaway – all ticket proceeds benefit the Achievement Centers for Children & Families. Free to stand.
7PM – 7:45pm – Live entertainment: ACCF Dancers, Vocals from Mylon Shamble and a performance from the Fred Astaire Dance Champions: Clifton and Mar
7:45PM: Swimwear Runway Fashion Show and prize drawings
8:45PM: Thank you ceremony and final walk
ATTIRE: Evening Casual
*Chance Drawing & Ticket proceeds benefit Delray Beach Achievement Centers for Children & Families. Receive one entry into a chance drawing with each ticket purchase for a chance to win a Downtown Delray Beach prize package, valued at $1,500. Additional chance drawing entries will be available at each show for $5 per entry or $10 for three entries.
*Show times subject to change, please visit www.delrayfashionweek.com for more information.
Special Thank You to Our Sponsors:




VIP Liquor Sponsor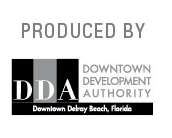 All proceeds benefit Achievement Center for Children & Families