Delmesha Richards' Debut Book Release Event - Pittsburgh, PA
About this Event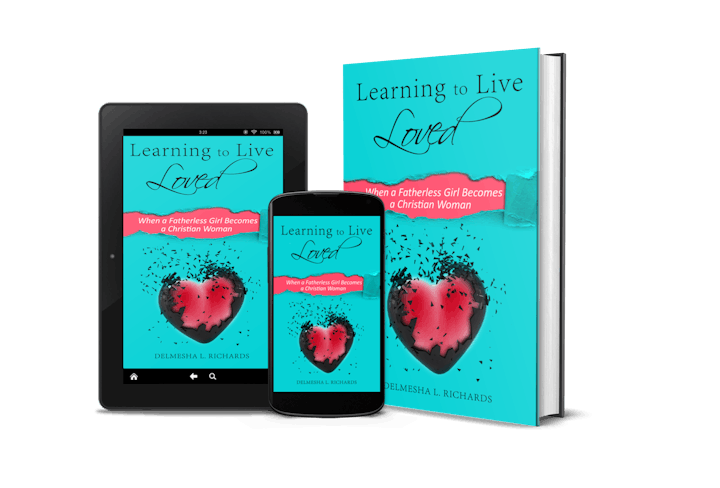 Without fear or trepidation, Delmesha will be having a candid discussion at her soft launch of her debut title-Learning to Live Loved- where she will be navigating the murky waters of belief and doubt coexisting in a way that many Christians often fear exposing.
Using her personal catalyst, being the product of an adulturous affair and growing up without a father, this discussion will delve into many of the folds of fatherlessness and its varied layers of emotional trauma and brokenness similar women can carry into every relationship they develop, particularly their relationship with the Lord.
Join Delmesha at her Book Launch Event for Learning to Live Loved: When a Fatherless Girl Becomes a Christian Woman
--------
Soft Release/Pre-orders begin May 15, 2019 via www.learningtoliveloved.com or if you prefer to receive an invoice, you can send an email to orders@staltedinkpublishing.com
(Hardback and Paperback Only)
Official Book Release - June 11, 2019 via Amazon.com and www.learningtoliveloved.com and Google Play Books
(Hardback, Paperback & ebook)
Additional platforms will be added in the following weeks (Kobo, Goodreads, etc.).
~~~~~~
Date/Time: June 8th @ 1:30pm
Please RSVP (Limited Seats) by Saturday, June 1st
Venue: A Peace of Mind, Inc. 620 Wood Street, Pittsburgh, PA 15221
Refreshments will be enjoyed during the event and time will be set aside for book signing.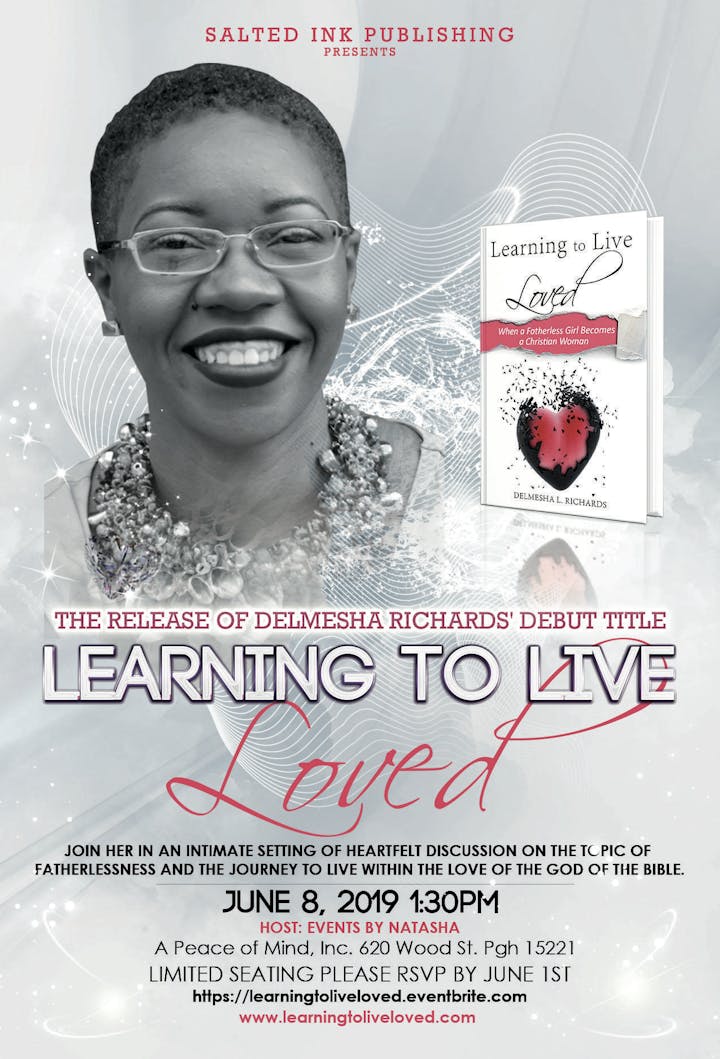 ----------------------------------------------------------------
Connect with Delmesha:
connect@learningtoliveloved
Twitter/Facebook @iamdelmesha
Instagram @iam.delmesha
www.delmesharichards.com (under construction)