DELIVERING ON THE CIRCULAR ECONOMY: How the garden machinery and power tool industries are making it a reality
About this event
Developing sustainable products is not only a matter of necessity in view of the growing environmental challenges that we are facing but also a smart business opportunity. The European garden machinery and power tool industries are highly innovative and heavily investing in the development of new sustainable products and business processes to minimize their environmental footprint.
Companies from these industries will share examples of how they are approaching and implementing the Circular Economy and Zero Pollution objectives in their business and management operations. This will provide participants with key insights into what challenges and opportunities these companies are facing in the current environmental and economic transition.
This will be followed by a speech by MEP Sirpa Pietikäinen as well as a roundtable discussion with representatives from the European Commission (Stefano Soro), the European Council, the European Parliament, and the private sector.
This meeting will enable an open dialogue between the panelists and the audience on the benefits of achieving the circular economy, but also on what potential roadblocks companies may face along the way, and how the private and public sector can cooperate to meet environmental objectives.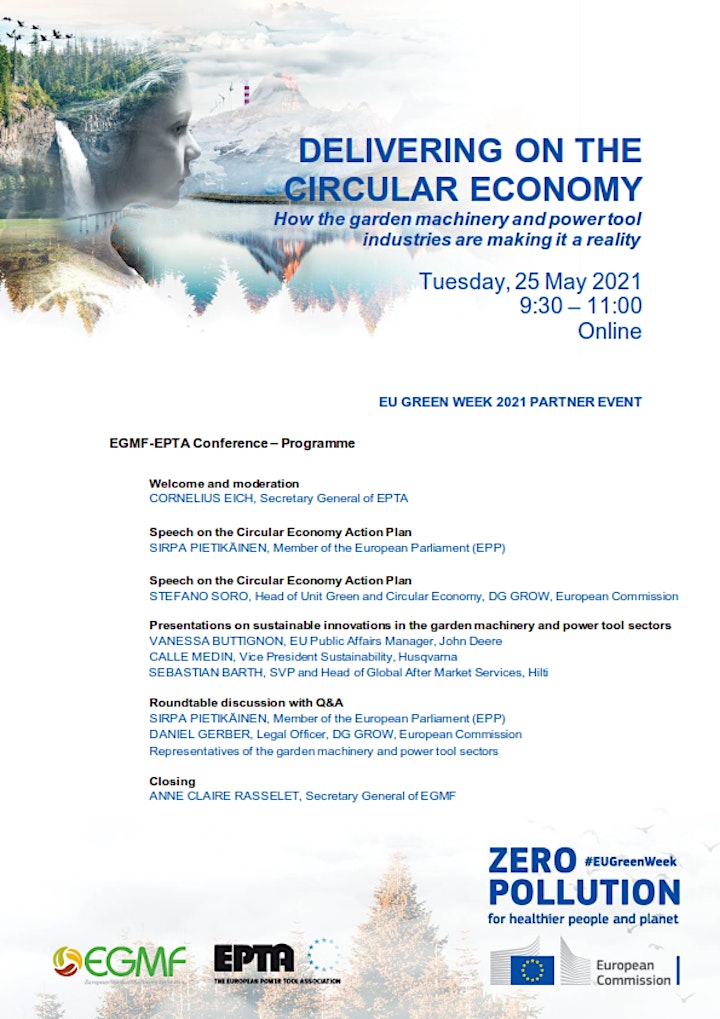 Organizer of DELIVERING ON THE CIRCULAR ECONOMY - Garden Machinery and Power Tools